The University of Virginia now has a presence in downtown Charlottesville focused on connecting the University's community-focused initiatives and strengthening its relationship with the broader community.
The new Center for Community Partnerships at UVA will serve as both a front door to the University for community members and a collaborative space for UVA's existing community efforts.
Located in the old Albemarle Hotel building at 617 West Main St., the center opened for office use in October, with a more formal community opening planned for the coming months.
The center will be anchored by UVA's Equity Center, and will also be staffed by members of the University's offices for Diversity, Equity, and Inclusion; Academic Outreach; and Community Partnerships at UVA Health.
Seven full-time staff members will be based in the center, with additional floating offices for others, including University leadership. There will also be workspace for members of Descendants of Enslaved Communities, a nonprofit organization, the Equity Center's community fellows-in-residence and student interns, in addition to a large meeting space with a "kid zone." 
"This new center is just one of the steps we are taking to strengthen the relationship between UVA and the broader community," UVA President Jim Ryan said, "and with the opening of this new space, we are fulfilling a promise we made in the strategic plan, as part of the Good Neighbor program, to have a community-based office that functions as UVA's 'front door' for the community."
Ben Allen, executive director of the Equity Center, said the office will be an invaluable touchpoint with the community as well as a base of operations for the Equity Center, which was established in 2019 to redress racial and socioeconomic inequity in local communities through mutually beneficial partnerships.
"This is a welcoming, collaborative space," Allen said. "The work we'll be doing here and the partnerships we're building are really driven by those core priorities established by the President's Council on UVA-Community Partnerships, which are focused on affordable housing, the local economy, early childhood education, and jobs and wages."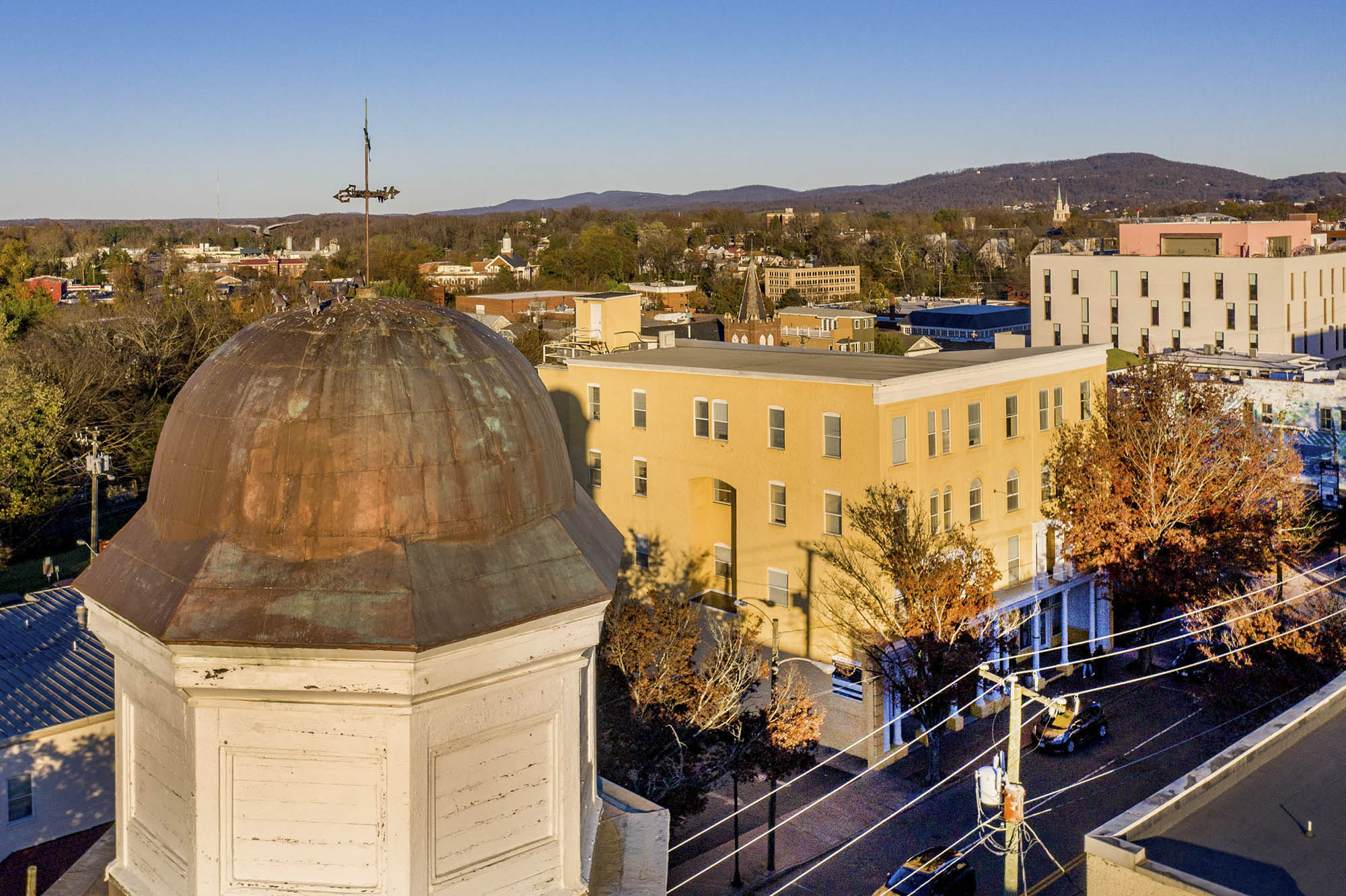 "The center is the physical manifestation of a number of relationships that are already under development and a space where new relationships can grow," said Louis Nelson, vice provost for academic outreach.
Community leader Karen Waters-Wicks, a member of the Equity Center's national and local advisory boards representing the Public Housing Association of Residents, welcomed the new office. "Community outreach is nothing new to UVA, but actually investing in a location where town can meet gown on a level playing field is long overdue," she said. "We hope this will be an inclusive and dynamic space for longstanding collaboration, where some of our community's most difficult problems can be solved and where meaningful relationships will be built." 
Kevin McDonald, UVA's vice president for diversity, equity, inclusion and community partnerships, said the new office will host a coalition of the University's community-driven efforts. 
"There has been a lot of really great, intentional work that has already been done and relationships that have already been built," he said. "This is an opportunity to make sure that we have strong coordination of those efforts, and that we're sharing our resources to be more effective and efficient." 
"The center is the physical manifestation of a number of relationships that are already under development and a space where new relationships can grow," added Louis Nelson, vice provost for academic outreach. "Everyone at the center is focused on building relationships with community members, including partnerships with community organizations and nonprofits. It's a space designed to better facilitate relationships."
The center's location in the historic Albemarle Hotel building is appropriate. The building is the last survivor of many inns and hotels that once stood along the road between downtown Charlottesville and UVA. Even prior to desegregation, the Gaslight Restaurant and Coffeehouse attached to the hotel was a place where Black and white people mixed freely and where students, visitors and residents came to socialize, eat, drink and listen to music.
Article Information
November 17, 2020
/content/uva-opens-community-partnerships-office-downtown