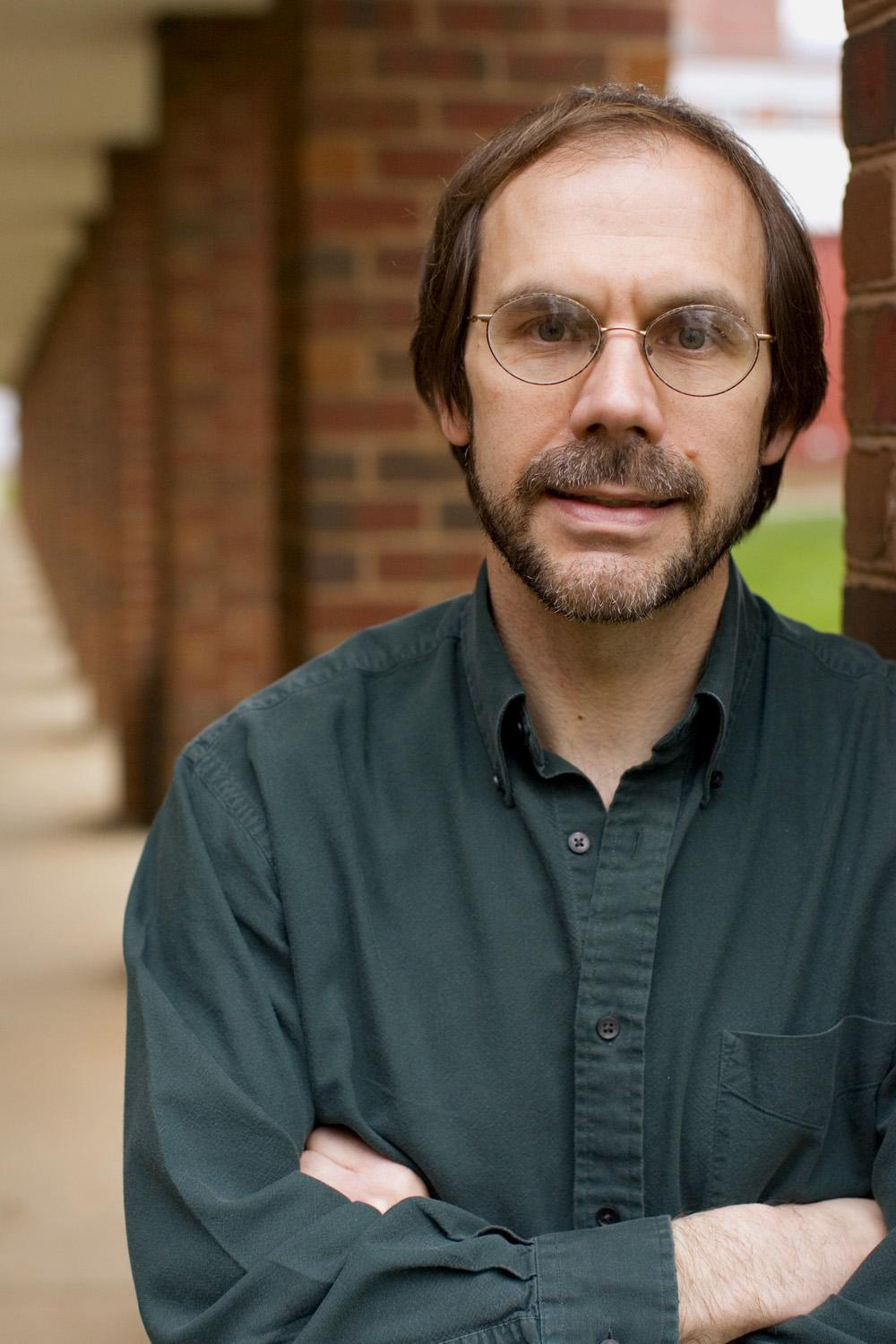 December 16, 2010 — The University of Virginia is among the leaders in a statewide effort – backed by a $34 million grant from the U.S. Department of Education – to implement and study the effectiveness of the Virginia Initiative for Science Teaching and Achievement, a professional development program intended to enhance science education throughout the commonwealth.
Randy Bell, an associate professor at U.Va.'s Curry School of Education and the co-principal investigator of the grant, will collaborate with science educators from five other universities across the state in the study.
The funding, an "Investing in Innovation," or i3, grant, was awarded to the six Virginia universities through the American Recovery and Reinvestment Act. George Mason University is the lead school; the others are the College of William & Mary, Virginia Commonwealth University, Virginia Tech and James Madison University.
The grant total combines $28.5 million from the Department of Education with a required 20 percent match from the private sector. The grant will fund the implementation of the VISTA initiative in elementary and secondary schools in Richmond, Northern Virginia and Hampton Roads.
"VISTA was developed as a collaboration among science educators and school divisions across Virginia, who have combined efforts to address the need for effective professional development for both elementary and secondary science teachers," Bell said. "VISTA leadership consists of my colleagues from across the commonwealth. We have been working for years on various projects to address teachers' need for knowledge and skills to more effectively teach inquiry and the nature of science. VISTA represents a unique opportunity for us to work together on a large scale to accomplish far more than any of us could on our own."
Through professional development classes and coaching, VISTA aims to increase the teaching and learning of inquiry, understanding how scientists do their work and the nature of science.
In addition to taking a lead in securing the grant, Bell and a colleague at the Curry School, Timothy Konold, a professor of research, statistics and evaluation, will use $1.5 million of the funding to research the results of the VISTA program. 
"We now have the opportunity to evaluate the value of VISTA on a much larger scale with focus on both classroom practices and how these classroom environments translate into student outcomes in science achievement," Konold said.
Bell said he and Konold are excited at this opportunity. "Not only will we learn more about effective professional development, but we'll also be able to explore the enactment of inquiry instruction in science classrooms across the state and how it impacts student learning," he said.
More than 800 teachers will participate in the VISTA initiative, including elementary school teachers and every provisionally licensed secondary science teacher entering the field in the participating school districts.
VISTA is targeting these populations for two reasons: Elementary teachers have teaching degrees, but typically those degree programs lack robust science education preparation. And with secondary schools facing a shortage of science teachers, one solution has been to hire uncertified teachers with science backgrounds but little or no teaching preparation or experience. The result of both of these scenarios is diminished student achievement in science.
Bell and Konold's VISTA research will center on several questions:
•    What changes take place in teacher beliefs about teaching science?
•    What changes take place in teachers' classroom practices, especially related to inquiry and the nature of science? How do teachers implement what they learn through VISTA? How do students respond to those changes?
•    Do student outcomes improve as a result of VISTA? Is there increased knowledge of science content, inquiry and the nature of science?
"This is an exceptionally important initiative. It focuses on an area of great importance – the achievement of students in math and science – and recognizes that to make movement in that regard, we must provide tools, information and support to teachers," Robert Pianta, dean of the Curry School, said. "That Curry has a role in the evaluation of the impact of this work speaks to our track record in rigorous scientific study of innovations in education and the importance of evaluation in developing a supply of effective educational innovations."
The first cohort of teachers for the VISTA program will begin their professional development work this summer with the program and assessment coming to completion by Oct. 1, 2015.
For information, visit vista.gmu.edu.
Media Contact
Assistant Director of Media Relations Office of University Communications
rpa@virginia.edu (434) 924-7189