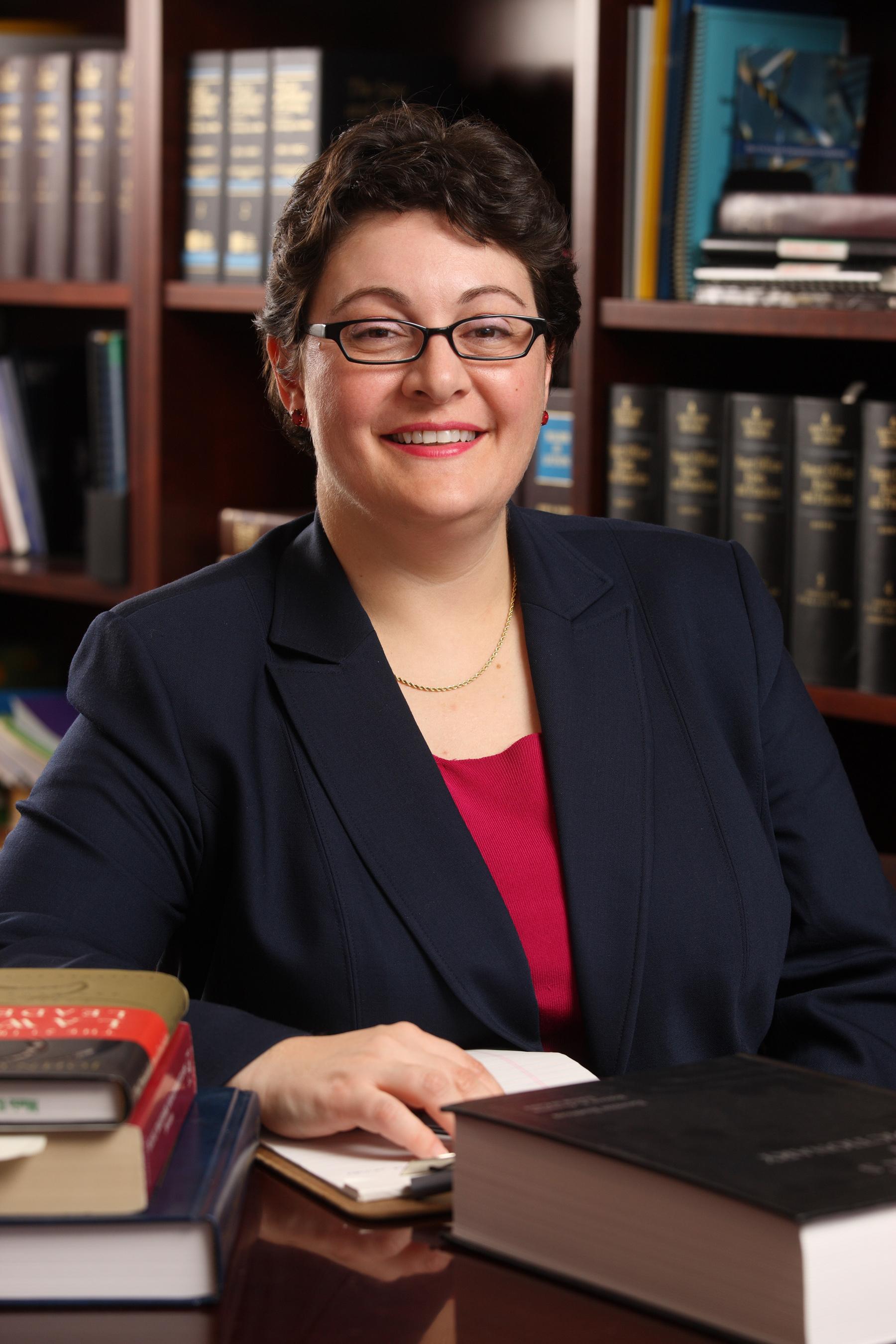 January 20, 2009 — Marie C. Kerbeshian has been named interim executive director and chief executive officer of the University of Virginia Patent Foundation.
Kerbeshian, who joined the Patent Foundation in 1998 and has served as associate director since 2006, will lead the foundation effective Feb. 2 while a search is conducted to find a permanent successor to Robert S. MacWright.
MacWright will depart as executive director at the end of the month to pursue a new role as a partner in the Washington, D.C., office of law firm Frommer Lawrence & Haug LLP.
"Marie has been an important contributor to the licensing activities and overall operation of the Patent Foundation over the past decade, and we are very pleased to have her take on this new leadership role," said Dr. Erik L. Hewlett, chair of the foundation's board of directors and associate dean for research in the U.Va. School of Medicine.
"As interim director, Marie will also be assisting in U.Va.'s strategic development of an expanded, integrated program that will bring together the many important components of intellectual property development, technology transfer, venture creation and commercialization at the University to best serve our inventors," he said.
A registered patent agent and Certified Licensing Professional, Kerbeshian specializes in the protection and licensing of medical and biotechnologies and has worked closely with many University researchers to commercialize their inventions. Skilled in negotiation strategy, new-business venture evaluation, the Food and Drug Administration regulatory process, and Small Business Innovation Research and Small Business Technology Transfer grants, she has negotiated many agreements that have led to such grants for U.Va. start-ups and sponsored research contracts for the University.
"Now is an exciting time for technology transfer and commercialization at the University of Virginia," Kerbeshian said. "As the Patent Foundation celebrates 30 years of service to the University and its inventors, I look forward to continuing to work closely with our innovative researchers and clinicians to help bring their inventions to the public."
Kerbeshian is a member of the Association of University Technology Managers, the Charlottesville Business Innovation Council and the Intellectual Property Law Group of the Charlottesville/Albemarle Bar Association, as well as an officer and board member of the Academic Licensing Community of Virginia.
Prior to joining the Patent Foundation, Kerbeshian was a post-doctoral fellow at U.Va. She received a Ph.D. in zoology from the University of Texas in 1995 and a bachelor of arts in biological sciences, with honors, from Wellesley College in 1989.

About the University of Virginia Patent Foundation
The University of Virginia Patent Foundation is a not-for-profit corporation that serves to bring U.Va. technologies to the global marketplace by evaluating, protecting and licensing intellectual property generated in the course of research at U.Va. The Patent Foundation reviews and evaluates nearly 200 inventions per year and has generated approximately $85 million in licensing revenue since its formation in 1978.