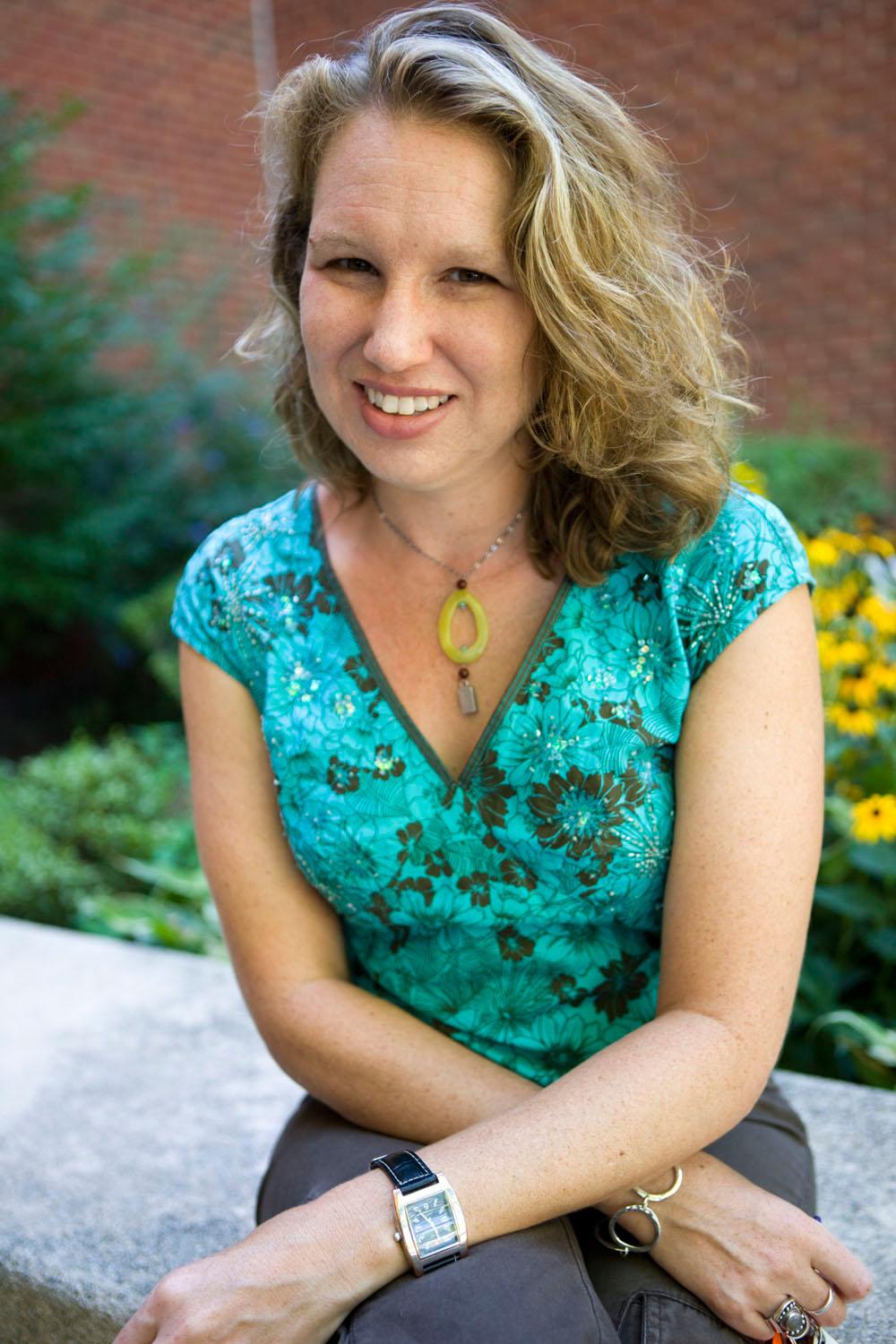 August 13, 2008 — Teens in America's inner cities grow up amidst a landscape of relationships and violence, support and discrimination, games and gangs.
In such contexts, local environments such as after-school programs may help them to mediate between social stereotypes and daily experience, or provide space for them to consider themselves as contributing members of a community.
Based on four years of fieldwork with both the adolescent members and staff of an inner-city youth organization in a major Midwestern city, a new book by Nancy L. Deutsch, assistant professor in the University of Virginia's Curry School of Education, examines the construction of identity within this local context, emphasizing the relationships within which identities are formed.
Drawing on research in psychology, sociology, education and race and gender studies, "Pride in the Projects: Teens Building Identities in Urban Contexts" highlights the inadequacies in current identity-development theories, expanding the public's understanding of the lives of urban teens and the ways in which interpersonal connections serve as powerful contexts for self-construction.
The adolescents' stories illuminate how they find ways to discover who they are, and who they would like to be — in positive and healthy ways — in the face of very real obstacles, Deutsch said.
An excerpt from chapter 1, "There are Birds in the Projects," illustrates this point:
It is an early June evening in the Midwest, the kind of afternoon that suggests the end of school and the beginning of summer. The energy at the East Side Boys and Girls Club reflects this boundary land between structure and freedom, work and play. In the gym, the boys' softball team practices in preparation for the summer season. In the computer room, teenagers are working on final school reports and browsing the latest sneaker styles online. Scuffling feet and adolescent chatter fill the hallway as teens escape the heat emanating from the concrete expanse of the nearby public housing project. Inside the TV lounge, BJ and I sit, an African-American teen and a white woman, shoulder to shoulder. Her 16-year-old body, athletic and strong, claims its space next to mine. Photographs are scattered across the table in front of us, the bright faces of BJ and her friends contrasting with the solemn tones of the buildings and landscapes of their urban neighborhood. One particular photo catches my eye. "What about this one?" I ask, pointing to a photo that shows nothing but sky and, in its center, a soaring bird. "Why did you take that one?" "Cause you wouldn't usually see, people think of the projects as bad," BJ says, looking me in the eye. "And that you wouldn't see birds or anything over here. So that's why I took that."

BJ's words strike me as both profound and obvious, hopeful and sad. In them I hear the echoes of media images of public housing projects like the one just outside the club's doors, of teens like BJ and her friends. But I also hear her resistance, her defiant response to those who would pigeonhole her and her home. And in the intersection of those two streams of consciousness, I glimpse her developing sense of identity, a self who exists within, but refuses to be defined by, her place in America's urban landscape.
"BJ does not speak for all teens growing up in America's inner-city public housing," Deutsch wrote. "But she and her peers at the East Side Boys and Girls Club provide us a glimpse of how settings become sites for resistance and reconstruction, for recognition and relationships. Their narratives demonstrate the active, contextual and relational nature of adolescent identity in today's complex world. … Understanding the ways in which adolescents make meaning in and of their contexts, both local and societal, is key to understanding the process of adolescent development in 21st century America."
"This is the most powerful and original book on adolescent development I have read in recent years," wrote Greg Dimitriadis, author of "Friendship, Cliques, and Gangs: Young Black Men Coming of Age in Urban America." 'Pride in the Projects' is beautifully written, rigorously researched and passionately argued."
Deutsch said her purpose for writing the book, published by NYU Press in July, was twofold. "First, and primarily, I seek to push forward developmental theory, specifically in the area of adolescent identity development. I challenge researchers to reformulate our consideration of individuation as the primary goal of adolescence. … I focus on the ways in which all of our identities, female and male, are negotiated and constructed within and through interpersonal relationships in local contexts.
"Second, I seek to inform youth practice and policy, particularly in the realm of after-school programs. ... Examining how youth negotiate and build identities in after-school contexts, settings in which they voluntarily choose to participate, can help researchers understand how youth use their social contexts and relationships in their construction of self and, thereby, how these and other settings can best support youth development."
The book closes with implications for practice, alerting scholars, educators, practitioners and concerned citizens of the positive developmental possibilities inherent in youth settings when we pay attention to the voices of youth.
"I spent four years at the East Side Boys and Girls Club learning about the lives of the club's members and staff," Deutsch said. "The adolescents' stories and experiences will continue to be the guiding voices of my work."


— By Rebecca Arrington