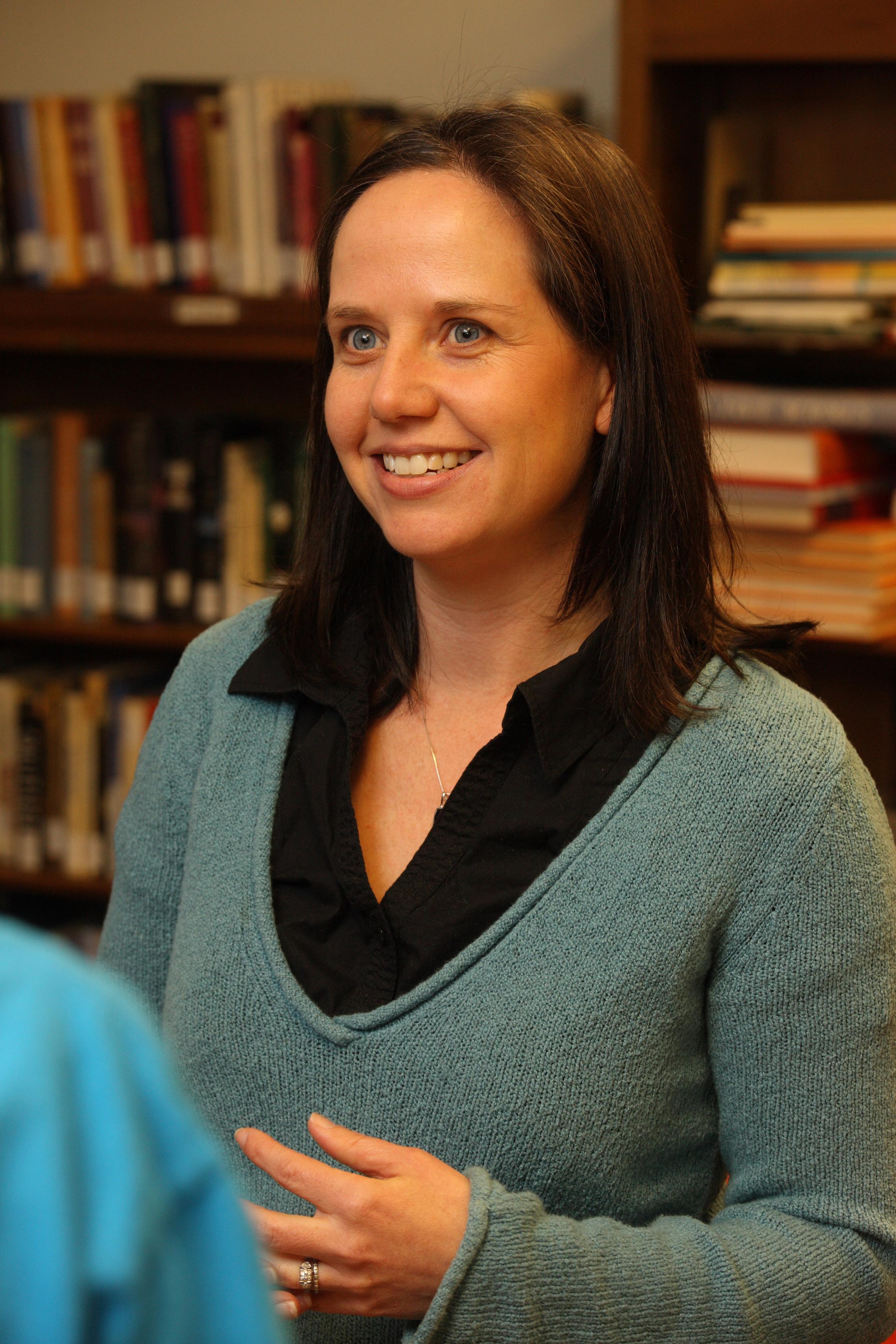 February 29, 2012 — Preschool teachers who took a college course on how to improve interactions with their students not only were able to identify effective practices in others, but also were able to put their training into practice in their classrooms, according to research at the University of Virginia's Center for Advanced Study of Teaching and Learning, or CASTL, part of the Curry School of Education.
The results were published in the February issue of the American Educational Research Journal.
Previous research has shown that high-quality interactions, in which teachers provide ongoing feedback to children, facilitate children's language and vocabulary, and encourage students to think, lead to greater growth in preschoolers' pre-reading and math skills. However, evidence has so far been slim that more coursework in early childhood education is correlated to these kinds of high-quality interactions. Teachers holding bachelor's degrees in early childhood education are typically no better at these interactions than are those withassociate's degrees.
A team of researchers led by Bridget Hamre, associate director of CASTL, is working to develop cost-effective, professional development programs for early childhood educators that are supported by empirical evidence and can be disseminated widely. Also supporting the research is a CASTL partner, the National Center for Research on Early Childhood Education (NCRECE), a project funded by the U.S. Department of Education's Institute for Education Sciences and directed by Robert C. Pianta, dean of the Curry School of Education.
The researchers tested a semester-long course taught to 223 preschool teachers in 10 cities nationwide. The course was developed around a framework that promotes emotionally and instructionally supportive teacher-child interactions and was based on an evidence-based professional development program in which teachers analyze classroom video and receive support for adopting effective teaching techniques in their own instruction.
"We hypothesized that it was not sufficient for teachers only to learn about effective interactions," Hamre said. "If they can identify effective interactions in other teachers with a high degree of specificity, they are more likely to be able to transfer that skill and make changes in their practice."
The instructors who taught the preschool teachers were provided with curriculum that included PowerPoint presentations, videos and written assignments. They attended a weeklong training and were provided with ongoing support by NCRECE staff. The classes were periodically videotaped to ensure they were teaching according to plan.
Written end-of-course assessments were compared to a control group of 217 preschool teachers who received no coursework on the topic of teacher-child interactions.
The researchers found that preschool teachers who took the course displayed better knowledge about effective interactions and were better able to identify multiple aspects of effective instruction in videos, Hamre said. They also were more likely to report a belief that language and literacy skills were essential to young children's development and displayed greater knowledge about these skills.
To determine if their knowledge and beliefs translated into action, preschool teachers in both groups were also required to videotape their own classroom performance periodically for analysis by researchers. Researchers found that the teachers who took the course were observed using more emotionally supportive interactions and more strategies that facilitate children's higher-order thinking skills, Hamre said.
"This study demonstrates that a college course can improve the quality of teachers' interactions with children," said Jason Downer, CASTL research associate professor.
"As the field looks for ways to improve the quality of teacher-child interactions across the nation and not only in small isolated contexts, we need professional development opportunities that can be disseminated broadly," Hamre said.
"Courses offer an advantage over more intensive options such as coaching in that they are less expensive to implement and easier to integrate into existing systems for teacher licensure," she said. "The ultimate goal is to help teachers do what's best for young children."
– by Lynn Bell