The University of Virginia announced today that John M. Unsworth has been appointed university librarian and dean of libraries. Currently vice provost, university librarian, chief information officer and professor of English at Brandeis University, he will assume the new role June 25.
Unsworth has a long association with the University. He received his Ph.D. in English from UVA in 1988, and later in his career became a tenured associate professor of English at the University, as well the first director of UVA's Institute for Advanced Technology in the Humanities. Recognized as a pioneer in the field of digital humanities, he is the co-founder of the first peer-reviewed electronic journal in the humanities, Postmodern Culture.
Before going to Brandeis, Unsworth was dean of the Graduate School of Library and Information Science at the University of Illinois at Urbana-Champaign, where he also held faculty appointments in library and information science, English, and library administration. His first faculty appointment was as an assistant professor in English at North Carolina State University.
Unsworth succeeds Interim University Librarian Martha Sites, who plans to retire.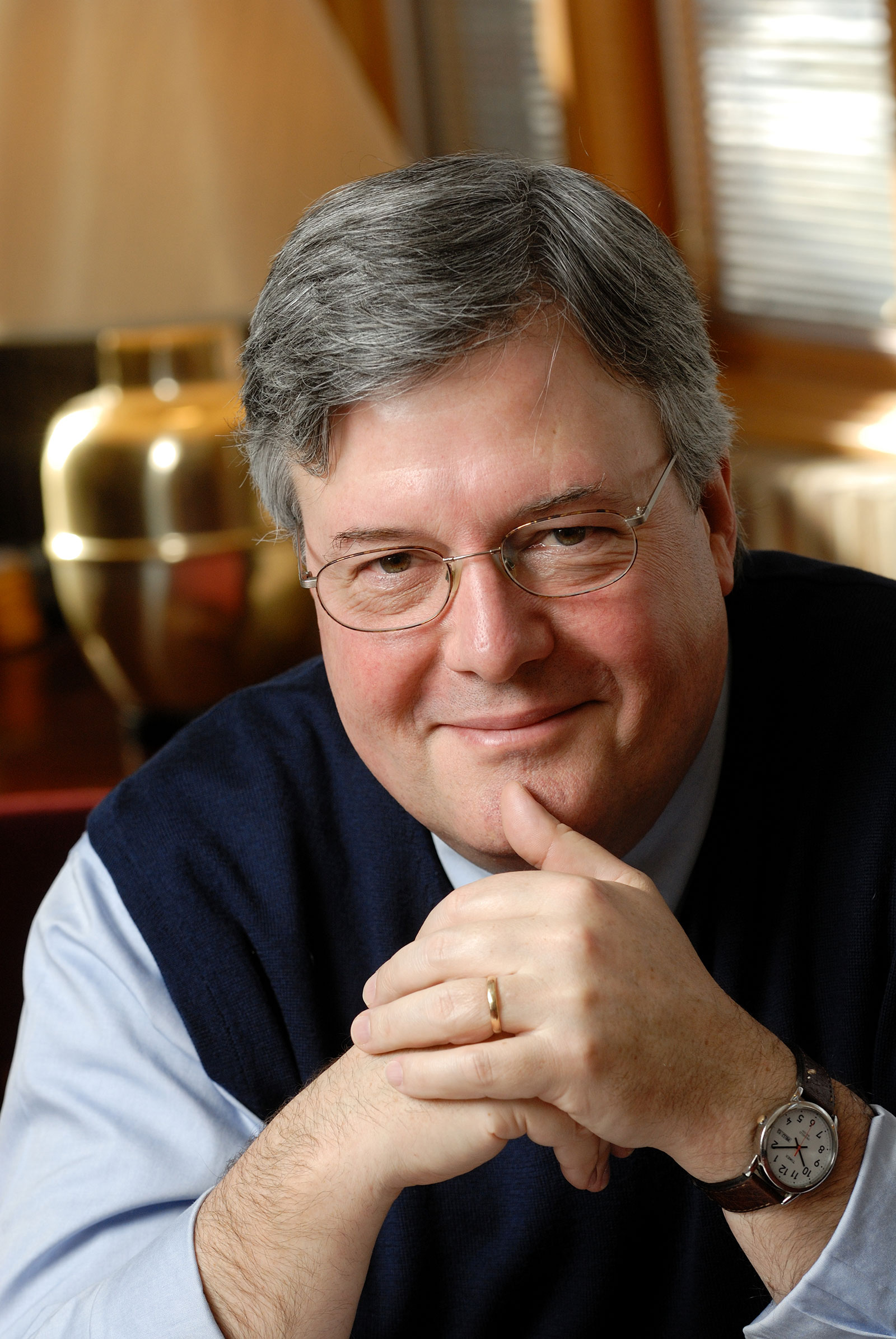 John Unsworth returns to UVA after holding major posts at the University of Illinois and Brandeis University.

"John Unsworth is a skilled administrator and expert in the digital humanities who understands the profound value that libraries have in the University and its research enterprise," University President Teresa A. Sullivan said. "He has a unique blend of experience and expertise that has equipped him to help shape the future of scholarship, research and education at UVA as it enters its third century."
"The library is of central importance to our community here at UVA, and we could not have found a better leader than John to navigate a complex, rapidly changing and exciting period in its history," Executive Vice President and Provost Thomas C. Katsouleas said. "With John at the helm, I am confident that the library will excel in the dual mission of supporting scholarship and learning across Grounds, and advancing the library's role in teaching, learning and research on a national scale. John's background as a faculty scholar, manager and recognized thought leader are unsurpassed."
Said Unsworth,"The University of Virginia has had a profound effect on my development as a student, a teacher and an administrator, and it is a privilege to return and give back. I know this library well – from the perspective of graduate student, faculty member and research staff – and I have genuine affection for it. Twenty-three years ago, I helped to plant some of the seeds of Virginia's digital library and digital humanities activity, nurtured over the years by faculty expertise in many areas, by deep special collections, and – most important – by great librarians. I look forward to working with the whole University community as we chart the future of this remarkable library."
In addition to his Ph.D. from UVA, Unsworth graduated magna cum laude with a Bachelor of Arts degree in English from Amherst College in 1981 and a Master of Arts degree in English from Boston University in 1982.
He was recognized for his role in establishing the digital humanities with the 2005 Richard W. Lyman Award from the National Humanities Center, and with a 2012 presidential nomination to the National Humanities Council.
"The University of Virginia Library – like the University itself – is special. So we knew we had to find a special person to lead it," said search committee member Siva Vaidhyanathan, Robertson Professor of Media Studies. "We needed someone who could lead the conversations about the future of the library with faculty, students and library staff. The dean had to speak all three languages fluently and also be a good listener and strong advocate for the library."
Added John Portmann, professor of religious studies and also a member of the committee, "A visionary with a remarkable track record, John Unsworth once earned tenure in our own English Department. This proven scholar will lift Virginia's already strong library to a position of international preeminence."
Unsworth's interest in what became digital humanities began early in his career, when he became interested in how changes in media and communications technology affected what is considered scholarly, and how it is shared. His contributions to the field include incorporating the Text Encoding Initiative, a consortium that develops and maintains standards for texts produced in digital form; launching the Alliance of Digital Humanities Organizations, which promotes and supports digital research and teaching across all arts and humanities disciplines; and co-editing the "Blackwell Companion to Digital Humanities."
While at the University of Illinois, Unsworth created and led the iSchools Consortium, which has grown into an international nonprofit organization of 65 schools in 24 countries, dedicated to sharing information on programs such as information technology, library science, informatics, information science and more.
Unsworth merged his time as a library school dean at Illinois with his center director experience at UVA when he took over his multiple roles at Brandeis. There, he focused on collaboration between librarians and researchers, offering opportunities ranging from social events to collaborative grant-seeking to creating a "maker space," all in order to bring librarians together with researchers.
Katsouleas expressed his gratitude to Sites. "We would like to thank Martha for her contributions as interim University Librarian, including forging a productive relationship with the University Libraries Committee, and for her continued leadership of important national preservation initiatives such as the Academic Preservation Trust and the Digital Preservation Network," Katsouleas said. "I also want to express our gratitude to the members of the search committee, chaired by UVA President Emeritus and Professor of English John T. Casteen III, for their focus and tenacity in finding the next dean of libraries. Their unflagging enthusiasm garnered a terrific result. I am excited for the library's bright future."
Article Information
April 14, 2016
/content/uva-selects-john-m-unsworth-university-librarian-and-dean-libraries