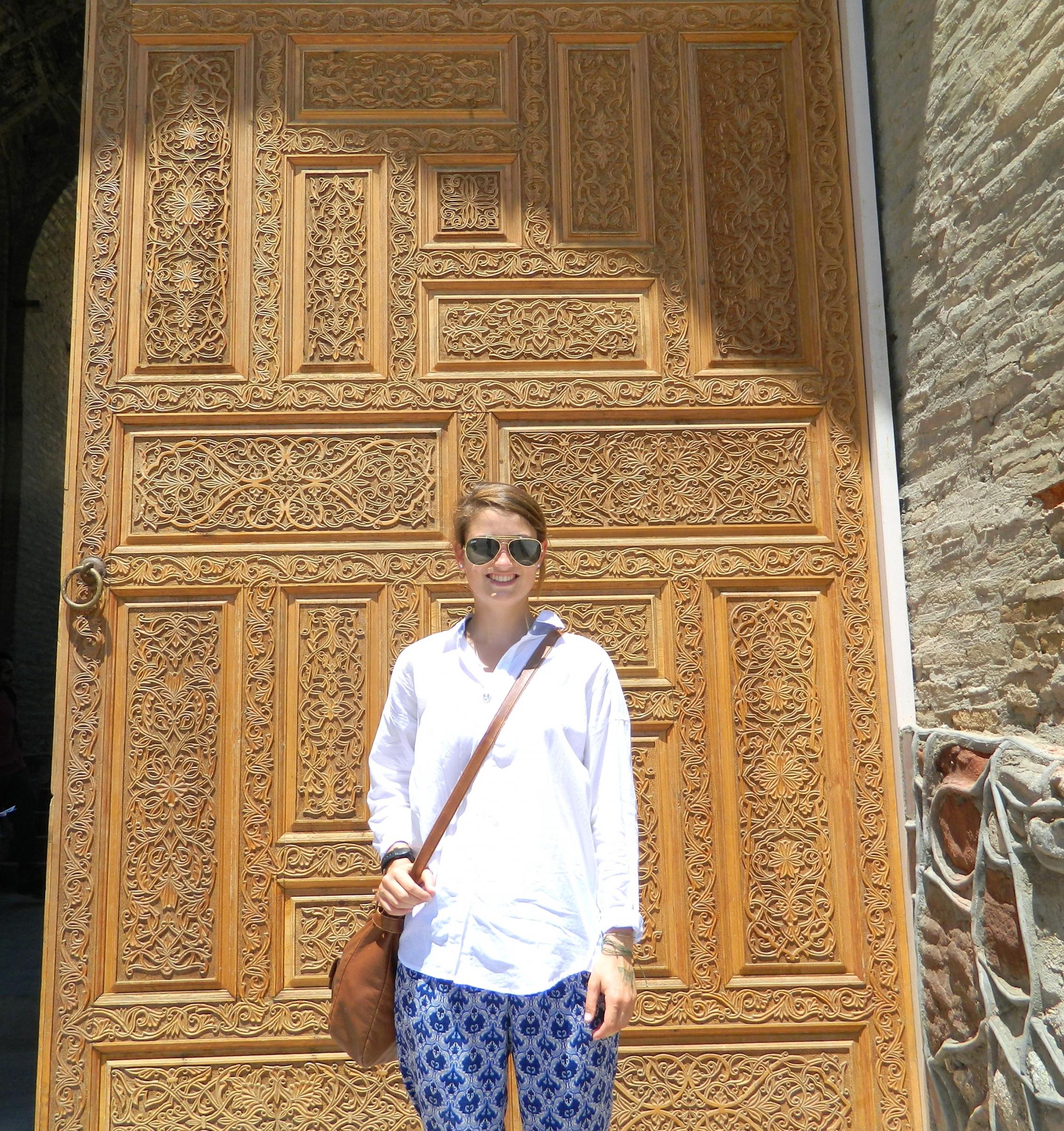 Eight University of Virginia students and recent alumni will study abroad this summer, focusing on languages deemed "critical" by the United States Department of State, including Arabic, Chinese, Persian and Indonesian.
The U.Va. contingent will be among approximately 550 U.S. undergraduate and graduate students who received scholarships from the Critical Language Scholars program. Participants will spend up to 10 weeks this summer in one of 13 countries, where they will engage in immersive study of Arabic, Azerbaijani, Bangla, Chinese, Hindi, Korean, Indonesian, Japanese, Persian, Punjabi, Russian, Turkish or Urdu.
"These scholarships are essential for training Americans who can comprehend and communicate with people all over the world, especially in areas where national and human interests are at stake," said Jeffrey W. Legro, U.Va.'s vice provost for global affairs and Taylor Professor of Politics in the Woodrow Wilson Department of Politics. "Language is the portal to the world view of others. It is the irreplaceable bridge for realizing mutual interests."
The Critical Language Scholars program provides fully funded, group-based intensive language instruction and structured cultural enrichment experiences. Participants are expected to continue their language study beyond the scholarship and apply their critical language skills in their future professional careers.
This year's U.Va. participants are:
• Luke Gessler, 20, of Springfield, a rising third-year computer science and linguistics major in the College of Arts & Sciences, who will study Hindi in India.
"It's important for linguists to collectively know very many languages," he said. "This allows us to be more confident in what we're claiming about language in general. Hindi, while not an obscure language, has not received the sort of academic attention others like Chinese or Dutch have, so in that respect it is valuable to me as a linguist."
• Alan Safferson, 23, of Oakton, who graduated in May with a masters' degree in public policy from the Frank Batten School of Leadership and Public Policy, will study Arabic in Morocco. He plans a diplomatic career, focusing on the Middle East.
"I would like to work to help shape U.S. policy toward the region," he said. "I studied abroad in Cairo in 2012 during the previous military government."
• Mary Pancoast, 30, of Pittsburgh, a doctoral student in anthropology in the Graduate School of Arts & Sciences, who will study Arabic in Oman.
Researching legal anthropology, Pancoast studies how culture affects, shapes and influences law – the way people understand law, relate to it, interpret it and the ways law and people's interpretations of it mediate the relationships between refugees, aid workers and consular officials.
"I will conduct ethnographic field research within Jordan and investigate the refugee resettlement process for refugees who first migrate to Jordan to immediately flee war, violence and persecution – primarily Syrian and Iraqi refugees – and later seek to resettle to the United States," she said.
• Ellen Hubbard, 21, of Richmond, who graduated in May with a double major in foreign affairs and Middle Eastern studies and will study Persian in Tajikistan. She plans to pursue a legal career, combining it with her interest in Persian.
"I have long wanted to immerse myself in the Persian language and culture that I am so passionate about, and the CLS award enables me to go to Tajikistan and do just that with a group of people that feel the same way," she said.
• Amy Halbrooks-Fulks, 21, of Richmond, a rising third-year double major in French and global development studies in the College, who will study Indonesian in Indonesia.
• Megan Marcellin, 19, of Purcellville, a rising third-year double major in mathematics and economics in the College, who will study Chinese in China.
"I've always loved learning languages and seeing different languages' nuances and the similarities between languages," she said. "There is no better way to challenge yourself and improve your language skills than spending extended time in a country where the language is spoken."
• Rachael Diniega, 22, of Sterling, who graduated from the College in May as a dual major in global development studies and environmental science and will study Bangla in Bangladesh.
She plans to investigate environmental displacement in Bangladesh and work in the human rights field.
• Sumra Ahmad, 21, of Alexandria, a rising fourth-year foreign affairs major concentrating on the Middle East, who will study Arabic in Morocco and wants to work in international development in the Middle East.
"This scholarship will allow me to continue to focus on Arabic, as well as gain an enriching experience being immersed in a culture different from my own," she said. "It will also give me the skills necessary to work in the Middle East and use my Arabic to talk with local community members."
For information about the Critical Language Scholars program or other exchange programs offered by the U.S. Department of State's Bureau of Educational and Cultural Affairs, visit www.clscholarship.org and exchanges.state.gov.
Media Contact
University News Associate Office of University Communications
mkelly@virginia.edu (434) 924-7291