However, this year's winning photographer chose a location that showcased the serenity of Grounds.
Second-year foreign affairs major Spencer Patton won the contest with his shot of the pond at the Dell, featured at the top of the page. The winning shot was a serendipitous moment, he said. He did not originally intend to participate in the contest, but while taking photos of his fourth-year teammates on the Cavalier men's soccer team, he found the perfect shot.
"I happened to have forgotten my portrait lens and only had my landscape lens. It was the golden hour of the day so I figured I'd go and grab some shots," he said.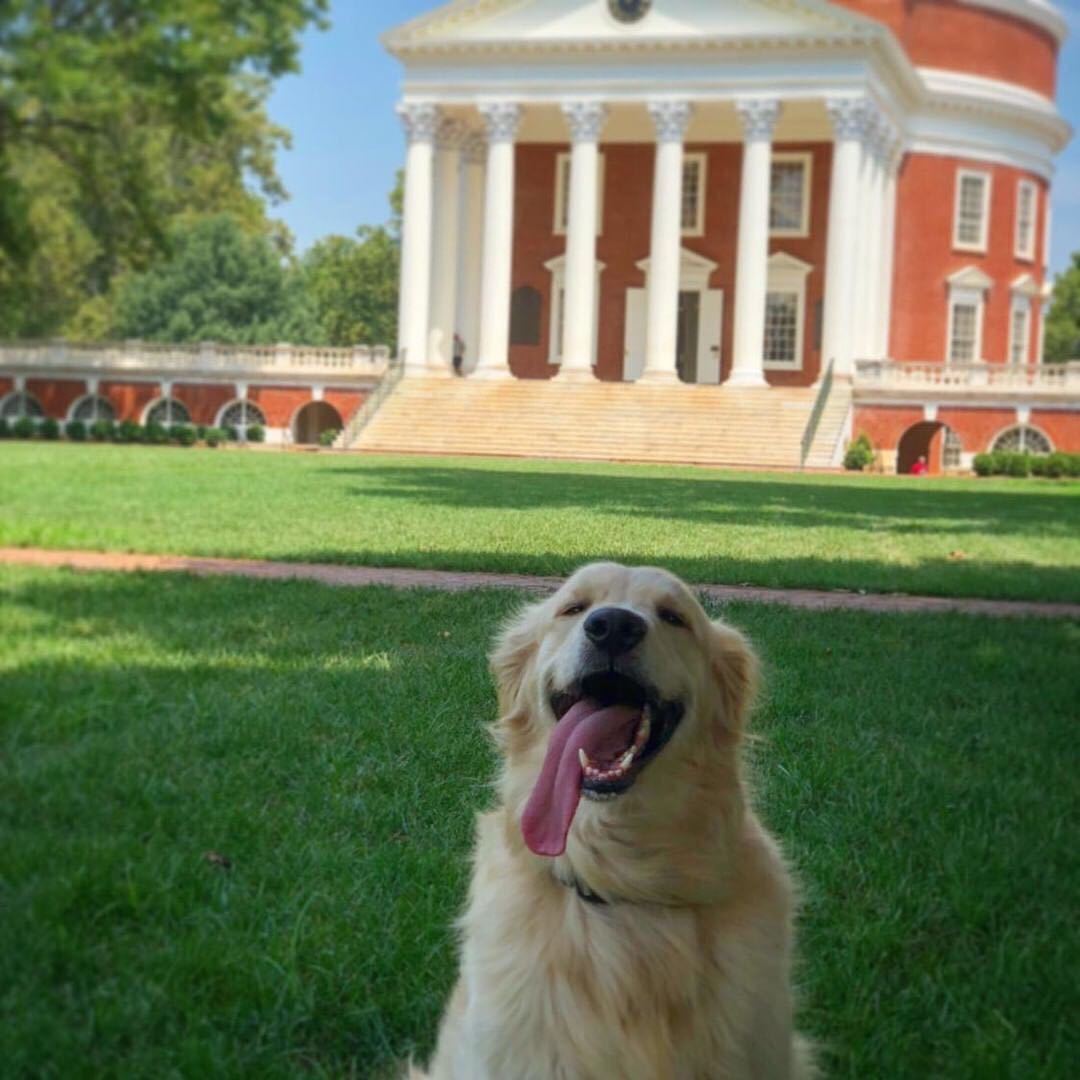 Adorable dogs were a feature of this year's UVA Spring Photo Contest. (Contributed Photo, @gshamiyeh on Instagram)
By taking his shot during "golden hour," a photography term that refers to the period of daytime either immediately before sunset or after sunrise, Patton took advantage of the day to feature beauty of the pond.
Helping judge the contest was UVA Communications' senior photographer, Sanjay Suchak, who lauded the symmetrical framing of the shot, which "gives equal space to the sky and the water."
"The nice mirror image of the sunset is something we are lucky to capture on Grounds," Suchak said.
Thanks to everyone who participated in the UVA Spring Photo Contest! Take a look at a few more submissions from this year's photo contest: