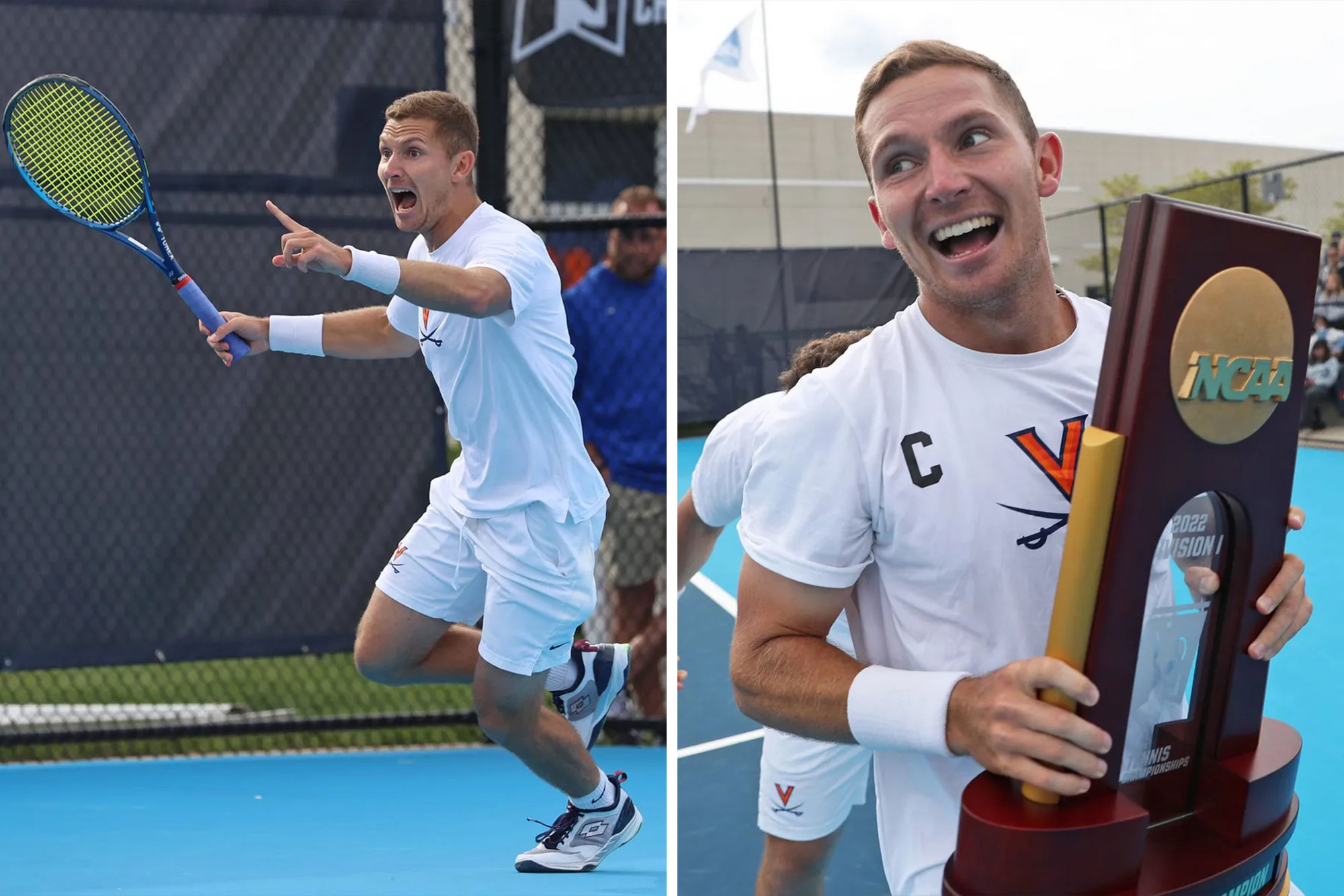 Ross completed the requirements for his psychology degree in December, but continued to take classes this spring while serving as captain for the Cavaliers. He could have walked the Lawn on Saturday with the rest of his fellow graduates from the College of Arts & Sciences; instead, he was in Champaign, winning his singles and doubles matches as the Wahoos beat the University of Tennessee to advance to the national championship.
A day later, Ross gained the clinching point as UVA topped the University of Kentucky, 4-0, to claim the program's fifth national title in nine years. He was named the NCAA Championship Most Outstanding Player.
Like many of his UVA classmates, Ross had a life-changing experience over the weekend. It just didn't come on the Lawn.
"The degree's super important," he said. "I'll never downplay the education of UVA. I love UVA and I've been able to have the best of both worlds as a student-athlete.
"What it comes down to, though, is when you get a chance to win a national championship, you've got to take it. And missing graduation is a part of the process, apparently."
Other UVA teams competing over the weekend in the NCAA Tournament included women's golf and men's lacrosse; the baseball and softball teams also had games on Saturday and Sunday, respectively. The Cavalier women's tennis team fell in the NCAA quarterfinals Friday, but two of its graduating players, Amber O'Dell and Sofia Munera, opted to stay in Champaign on Saturday to cheer on the men.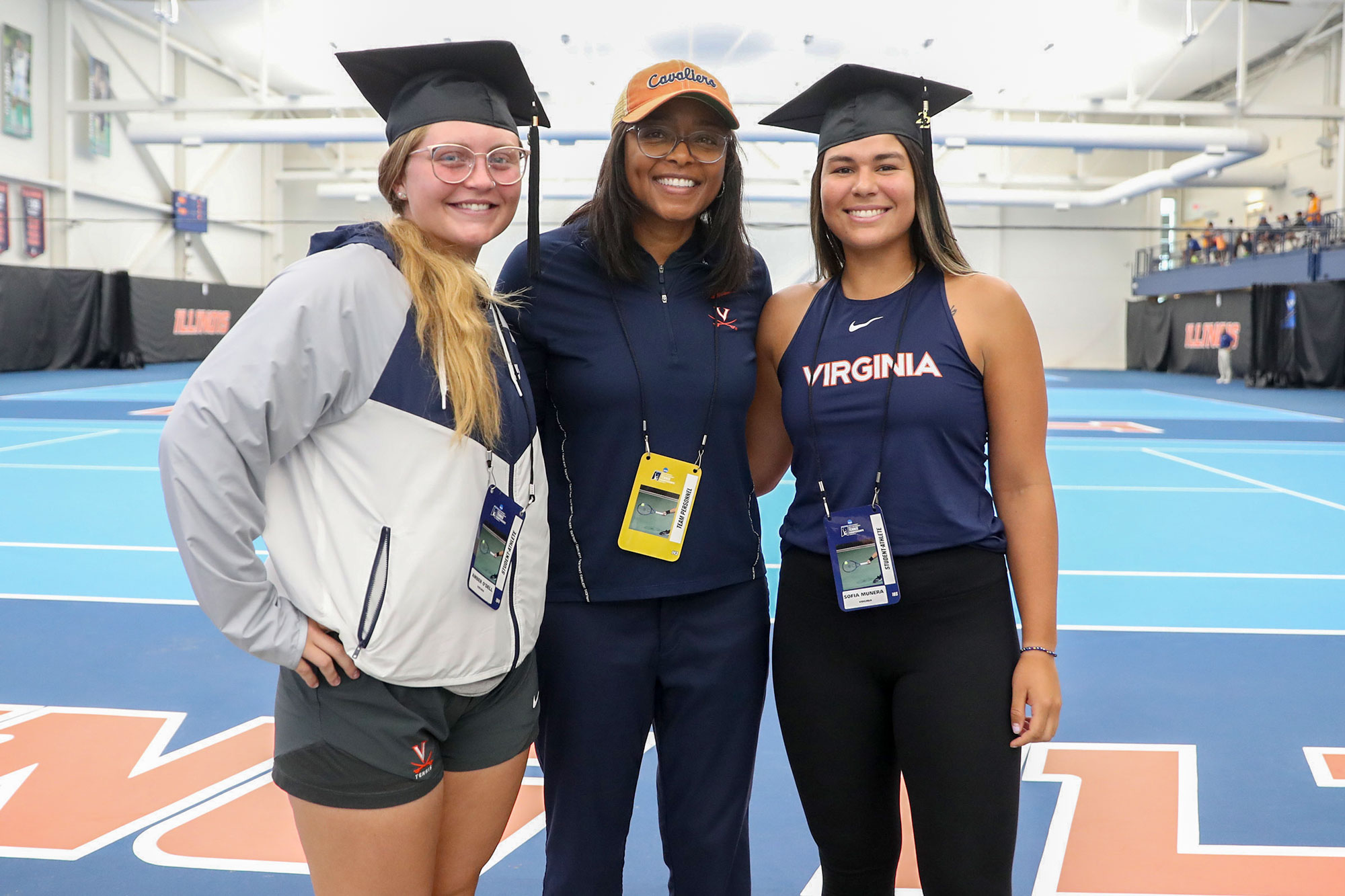 "UVA's program is very special because the men's and women's teams are so united," said O'Dell, who received her degree in American studies. "So when they come and cheer us on, we want to return the favor, regardless of our result. We were still very upset we lost, but watching them have success, we're just as happy for them as they'd be for us.
"It was fun to see them succeed."
O'Dell could have been part of Saturday's Final Exercises, but, with no flights readily available to travel back to Charlottesville after Friday night's result, she said it was an easy decision to stay. O'Dell and Munera wore graduation caps as they watched the men play.
Ross was one of four men's players who could have walked the Lawn over the weekend. He said his mother joked that she wished UVA would have lost in Thursday's quarterfinal match to the University of Florida, opening up the weekend for traditional graduation plans.
"But she understands," he said. "My mom and dad both understand completely that I just like this sport so much and I would rather succeed in this sport than anything else. And they're behind me all the way."
Ross has made the Atlantic Coast Conference's Academic Honor Roll three times in his collegiate career.
"UVA has an incredible psychology department," he said. "I learned quite a bit, from the fundamental side to the intrapersonal side.
"It's just a great university."
One with, now, 31 national championships across all team sports.