Cohen, who had grown up singing and dancing, tried out unsuccessfully for several UVA groups, before – just as she was beginning to lose hope – making the Virginia Women's Chorus.
For an Echols Scholar who came to UVA on a full merit scholarship, not having an extracurricular activity like singing may not seem like that big of a deal, but Cohen said being a part of the group was one of the most important things to happen to her during her time on Grounds.
"It's definitely been an incredible experience," said Cohen, who will become a "Double-Hoo" next month when she earns her master's degree from the Frank Batten School of Leadership and Public Policy. "When I first got to UVA, I think I experienced what a lot of other students experience, in that I was one of the stars in my high school, but when you get to college – especially at a competitive place like UVA – you're going to get a lot of 'nos' and be turned down for a lot of things.
"I auditioned for a variety of singing groups before I found out about the Virginia Women's Chorus. When I auditioned for them, the director and all the members were so welcoming to me. I knew early on that I'd found the right group."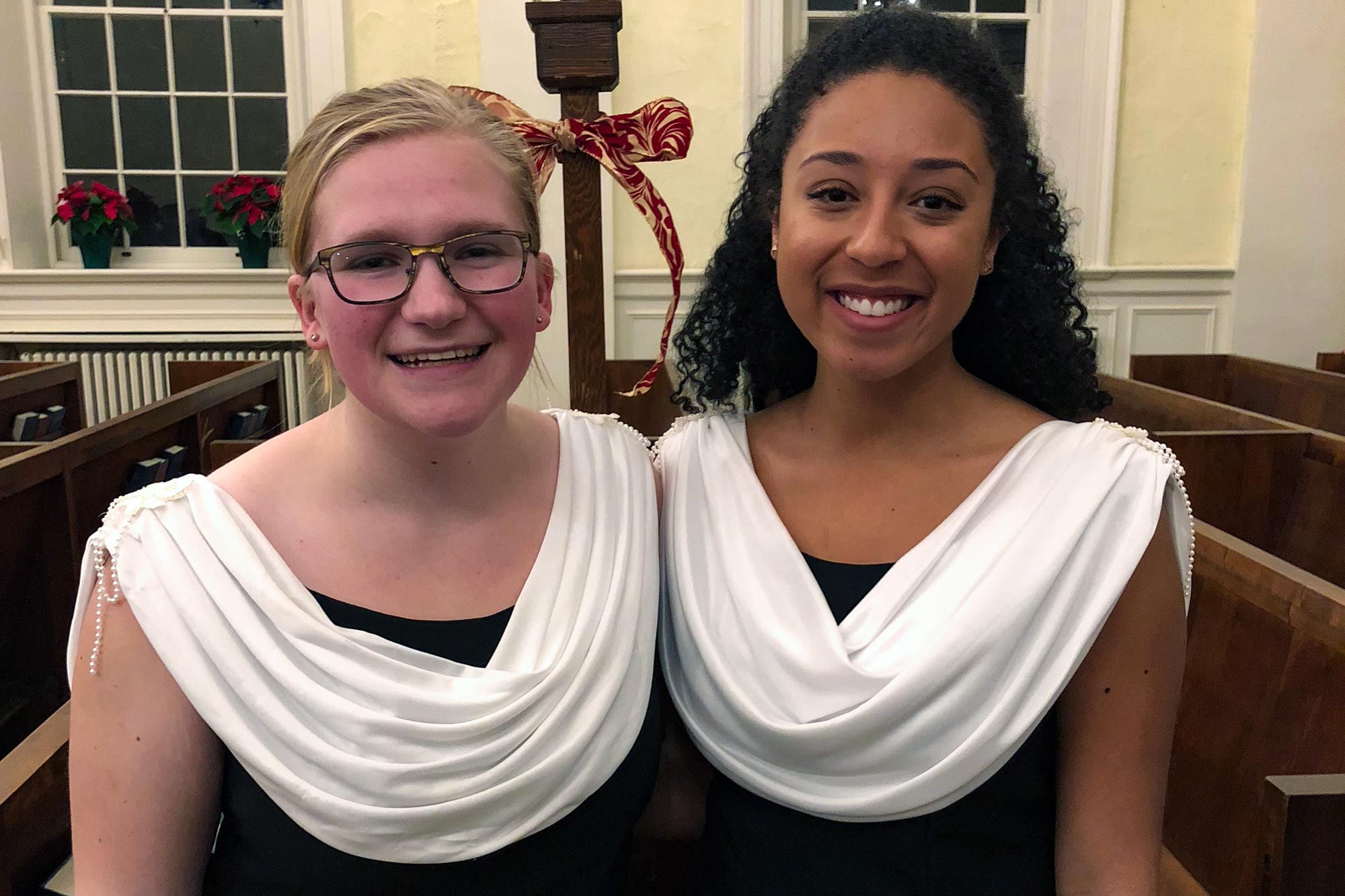 Cohen, right, forged friendships with fellow members of the Virginia Women's Chorus she says will last a lifetime. (Contributed photo)
Cohen has always loved music. Her mother, who majored in music at UVA and was a member of the University Singers before going into a career as a classical opera singer (she now works as a Zumba instructor and is the founder of a local nonprofit), got her into it at a young age, starting with piano lessons.
Chloe Cohen said the friendships she's made through Virginia Women's Chorus will last a lifetime, with a 2018 spring break tour along the East Coast a memory she'll never forget.
"It was just a really fun bonding experience in addition to the singing," she said. "There were actually a series of snowstorms while we were traveling. Some of our concerts ended up getting cancelled, but it just made the trip even more exciting. It was a really fun time."
During her time in the group, Cohen served in multiple roles on the managing board. "It was the first leadership experience I had in college and was really formative for me," she said.