Growing up in Philadelphia, Valerie Adams-Bass had what she considers a well-rounded adolescence, marked by an esteemed education and fulfilling cultural experiences.
Upon finishing her undergraduate degree at Philadelphia University, Adams-Bass began working as a mentor for Philadelphia Futures, a nonprofit organization that helps provide resources to low-income and first-generation college students. She quickly realized that many of Philadelphia's youth were not afforded the same experience she had enjoyed.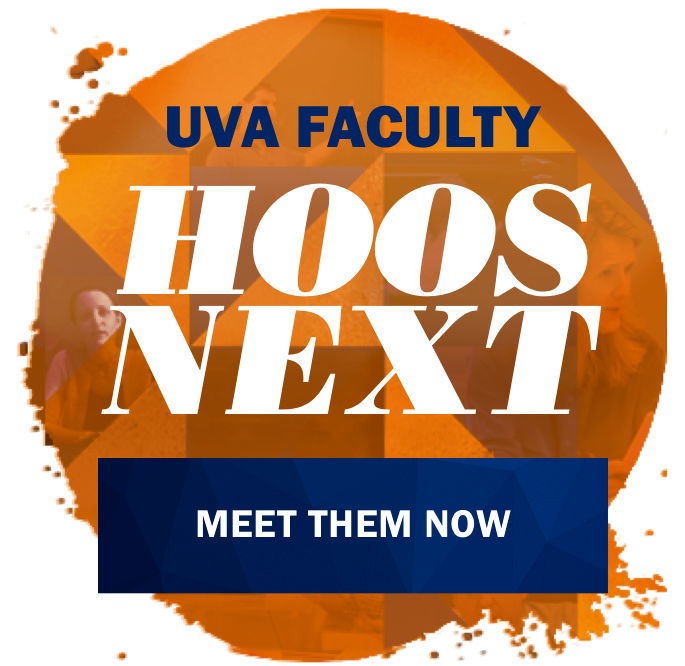 "That really influenced my desire to continue working with young people," Adams-Bass said. "I became passionate about the idea that I could make a difference in their lives."
After working on the ground in the youth-development field, Adams-Bass decided to put her newfound passion into the pursuit of graduate work. She went on to earn a master's degree in education from Temple University and a Ph.D. in applied psychology and human development from the University of Pennsylvania. Along the way, she worked with 4-H programs in New York and Pennsylvania and conducted research in Namibia, South Africa and California.
Now Adams-Bass is bringing her research-backed expertise in youth development to the University of Virginia's Curry School of Education, as she joins the faculty of the Youth and Social Innovation program – a relatively new venture that aims to arm UVA students with the skills necessary in designing and implementing effective youth programming and policy.
"I'm looking forward to gaining newer perspectives from the students while growing my research on how to prepare and train professionals who work in our communities," she said. 
Adams-Bass arrives at UVA following a post-doctoral fellowship at the University of California, Davis. There, she worked on a project sponsored by the Bill and Melinda Gates Foundation that examined how public school districts throughout the country are integrating educational technology into their classrooms.
Prior to pursuing her graduate education, Adams-Bass had a stint as a youth extension agent in Penn State University's Cooperative Extension program, where her goal was emphasizing the importance of out-of-the-classroom opportunities for adolescents, particularly in the area of 4-H.
"One of the biggest questions we got was 'What is 4-H doing in the city?'" Adams-Bass said. "So we opened up the discussion about how 4-H isn't just about agriculture; it's also based on youth development and helping young people to grow and to explore."
She later continued her work with 4-H at Cornell University, where she served New York's 56 counties as the state director for 4-H youth development.
"That work revolved around thinking about how to ensure that the programming occurring in the community is researched-backed, and how to help extension educators evaluate it," Adams-Bass said. "We wanted to see if it's really working from a research-based lens and if those programs are based on what we know are the best practices for working with young people."
Through her work, Adams-Bass began to discover that there was a noticeable lack of culturally inclusive materials that were available to use for teaching the 4-H curriculum.
"There just weren't a lot of images that were reflective of the young people living in Philadelphia," she said. "So I found myself trying to find more information to modify the materials I was using in order to make them more appealing to teachers and after-school providers, and, more importantly, to young people."
According to Adams-Bass, after-school programs are an invaluable setting, particularly in diverse and low-income communities.
"In the classroom, even before the No Child Left Behind Act was implemented, there has been this focus on standardized test scores and teaching in a particular way," she said. "I like non-classroom youth development because it gives us the flexibility to work with young people based on what interests them."
At Penn, Adams-Bass's dissertation work focused on negative media stereotypes, a topic that was also partly informed by previous experiences she had working in Namibia and South Africa. Adams-Bass spent a year in Namibia as a fellow at a teacher's training college. 
"That was an experience teaching in a totally different educational system," she said. "They were recently post-apartheid – the country was only about 10 years old – and the teachers there had preconceived notions about what the students could do. We really had to work around learning how to teach young people who came from different backgrounds."
In Durban, South Africa, Adams-Bass studied culture communication and media studies at the University of KwaZulu Natal.
"African-American youth have the highest rates of television viewing among all other youth," Adams-Bass said. "That really got me interested in seeing how racial stereotypes are played out and what they mean for young people who are growing up in the world today."
The issues of race and identity among African-American adolescents remain a topic Adams-Bass intends to explore in more depth as she takes on her new role at UVA.
"I'd like to continue that work and make sure that it's inclusive of the social media that young people are involved with now," she said. "I'd also like to explore racial identity and socialization experiences among African-American female adolescents and whether or not it influences body image, especially when we consider public health interventions and issues of obesity."  
Editor's note: This is another installment in an occasional series profiling members of a generational wave of new faculty members at the University of Virginia.
Article Information
September 17, 2016
https://news.virginia.edu/content/curry-professor-examines-role-media-stereotypes-youth-development