Although the competition lasted from just Monday afternoon to Wednesday morning, more than 100 submissions flooded from UVA students, alumni and staff.
After thorough consideration, University Communications staff members selected a winner, who was first announced on the University's Instagram account.
First-year student Margaret Lather was named the winner with her wide shot of the University's Lawn at sunset, which captured the essence of autumn on Grounds.
For Lather, capturing the winning photo was all about being at the right place at the right time. "I took the photo a night this past week as I was walking out of rehearsal at Old Cabell Hall," she said. "I was just struck by how beautiful the Lawn looked and decided to take a photo."
Lather faced some tough competition from other UVA students who submitted their best photos.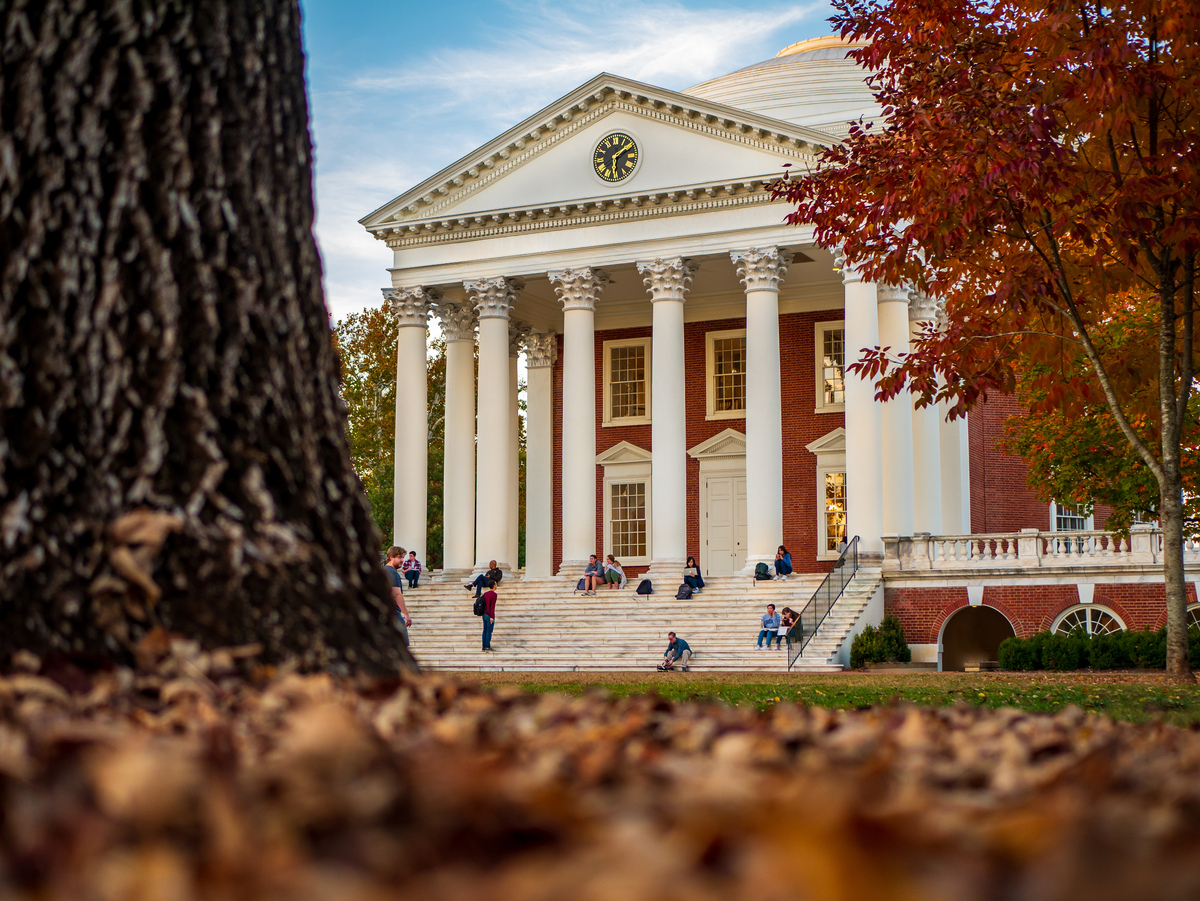 One of these submissions was from third-year student Charles Fang, who captured a slice of student life at an iconic spot on Grounds.
"I was walking with one of my friends and she suggested visiting the Lawn to see the pretty colors there," Fang said about his photo of the Rotunda. 
In her submission, third-year student Julia Stewart combined her forces with fellow third-year student Eli Benn and adorable dogs Huckleberry Finn and Bonnie.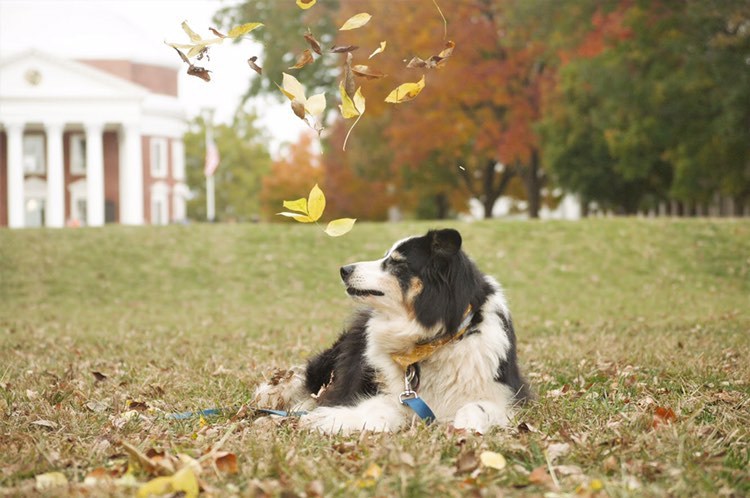 "Three things that bring me lots of joy are my dogs, fall at UVA and photography, so a photo shoot on the Lawn in all its fall glory was a no-brainer when my family brought the dogs for a visit," Stewart said.
Although the contest is over, there's still time to walk around Grounds and appreciate the best the season has to offer. And don't forget to bring your camera.
Thanks to everyone who participated in UVA's fall photo contest. Take a look at a few more entries from this year's competition: