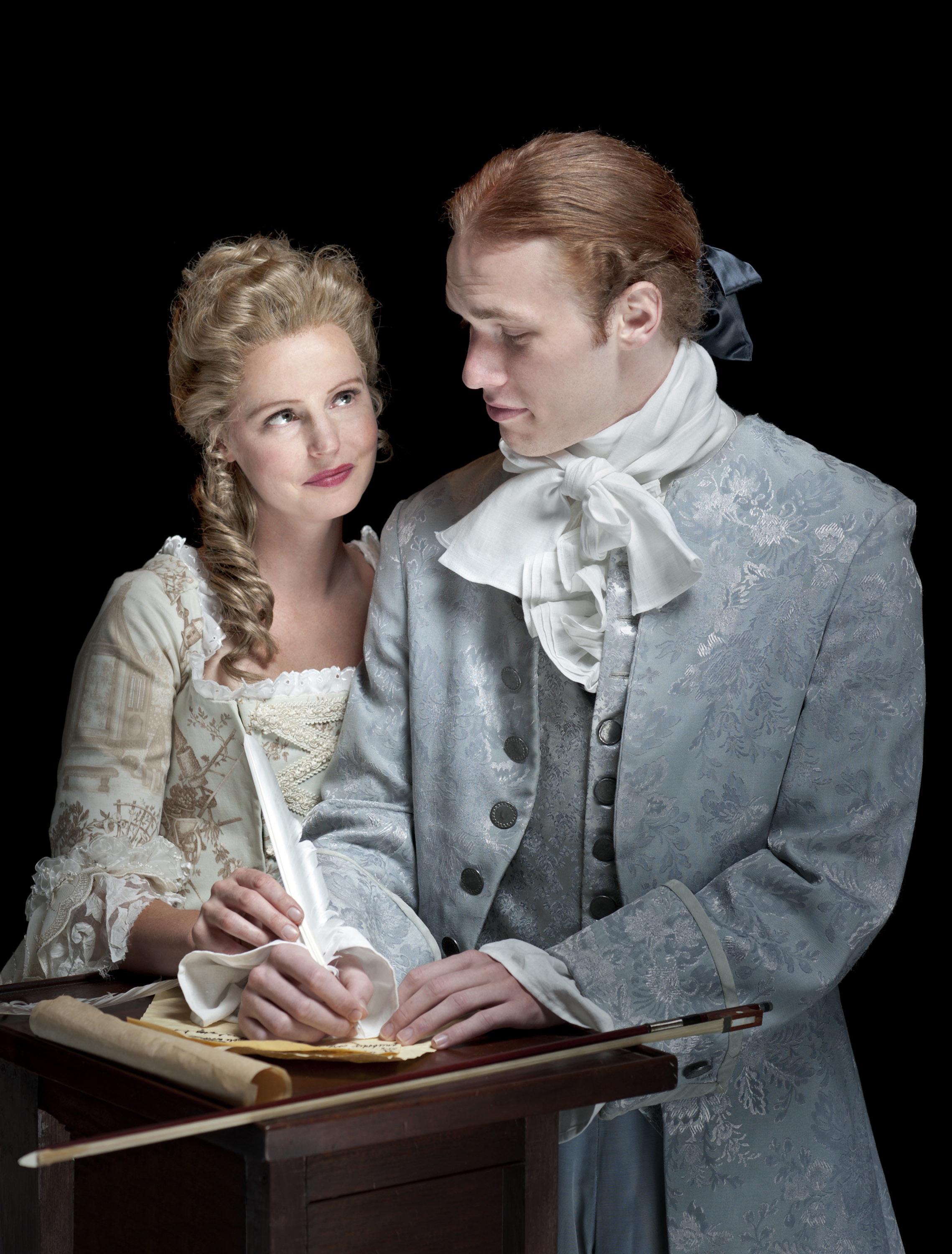 History will be both made and celebrated this summer when Heritage Theatre Festival presents a one-time-only, single-show "season" featuring the beloved musical "1776."
The production, presented in partnership with the city of Charlottesville's "Celebrate 250," will be directed by Robert Chapel, Heritage's producing artistic director and a drama professor in the University of Virginia's College of Arts & Sciences.
"1776," with a book by Peter Stone and music and lyrics by Sherman Edwards, will be presented at Culbreth Theatre from June 21-23 and from June 26-30 at 7:30 p.m. There will be a 2 p.m. matinee performance on June 30.
Tickets are $40 ($35 for seniors, U.Va. faculty and staff, and Alumni Association members, $15 for students), and are available online, and beginning June 5, by phone at 434-924-3376 or in person weekdays from noon until 5 p.m. at the U.Va. Arts Box Office, located in the lobby of the Culbreth Theatre building.
"This whole thing has been serendipitous," Chapel said. "I knew we would only be doing one show this year due to the construction of the Caplin Theatre, and this is a show I have always wanted to do. So when the city of Charlottesville approached me about partnering with 'Celebrate 250' and suggested we do '1776,' I thought it was the perfect opportunity."
The Tony Award-winning musical has delighted audiences around the world for more than 40 years. Set against the impending American Revolution, the show uses quick-witted dialogue and a playful score to dramatize the impassioned debates of Philadelphia's Second Continental Congress. With Gen. George Washington providing dispatches from the military front, patriots John Adams, Benjamin Franklin and Thomas Jefferson are hard at work persuading the 13 colonies to make the fateful leap to separate from British rule. Inspired by letters and memoirs of these Founding Fathers, "1776" is at once a lighthearted and stirring tribute to the principles, pride and determination that created the United States of America.
"The interesting thing about this show is that while everyone knows what happens in it – that the Declaration of Independence actually got written and approved – you are still somewhat on the edge of your seat right up until the end, wondering if it will ever get ratified," Chapel said.
The show will welcome back a host of longtime Heritage audience favorites, including Doug Schneider, Marcello Rolando, Dan Stern, James Scales, Jay Perry and longtime Charlottesville news personality Dave Cupp, who returns to play John Hancock. Also, Evan Bridenstine, a regular on the Heritage stage in recent summers, will play Franklin in the production. Greg Lloyd, who won acclaim for Heritage turns in shows including "Sunday in the Park with George," is back to play the Scotsman Thomas McKean, and Matthew Scott, last seen in Heritage productions of "South Pacific" and "Don't Hug Me," will return to play Adams' nemesis, John Dickinson.
The starring role of Adams will be played by Roger DeWitt, a longtime New York Equity actor with a host of Broadway roles and national tours to his credit.
Two other actors from North Carolina will perform for Heritage for the first time: Jonathan Coarsey as Edward Rutledge and Joshua Miller in the role of Jefferson.
Fans of Charlottesville's local theater scene will also see familiar faces in Chris Patrick, Tim McNamara, David Zuby, Tom Howard and Live Arts Executive Director Matt Joslyn, who will play Richard Henry Lee.
New also to the Heritage stage will be the two leading ladies, Amaree Cluff as Abigail Adams and Marija Reiff, playing Martha Jefferson. Gavin Rohrer, as the courier, will sing the plaintive song that closes Act I, "Momma Look Sharp."
Also returning to Heritage this summer will be musical director Greg Harris, choreographer Marianne Kubik, voice coach Kate Burke, scene designer Tom Bloom, lighting designer Lee Kennedy, costume designer Dorothy Smith and sound designer Richard Sprecker.
For information on the Heritage Theatre Festival, visit here.