To the French, who were taken by surprise that day, it suggested liberation from the Nazis, but also opened up old wounds and new uncertainties. Jennifer Sessions, an associate professor in the University of Virginia's Corcoran Department of History, specializes in European and French history and is author of the book "By Sword and Plow: France and the Conquest of Algeria." She describes the Battle of Normandy as a time when farms, villages and shops became the battleground, all with the underlying fear that the Germans could turn the tide and resume their occupation.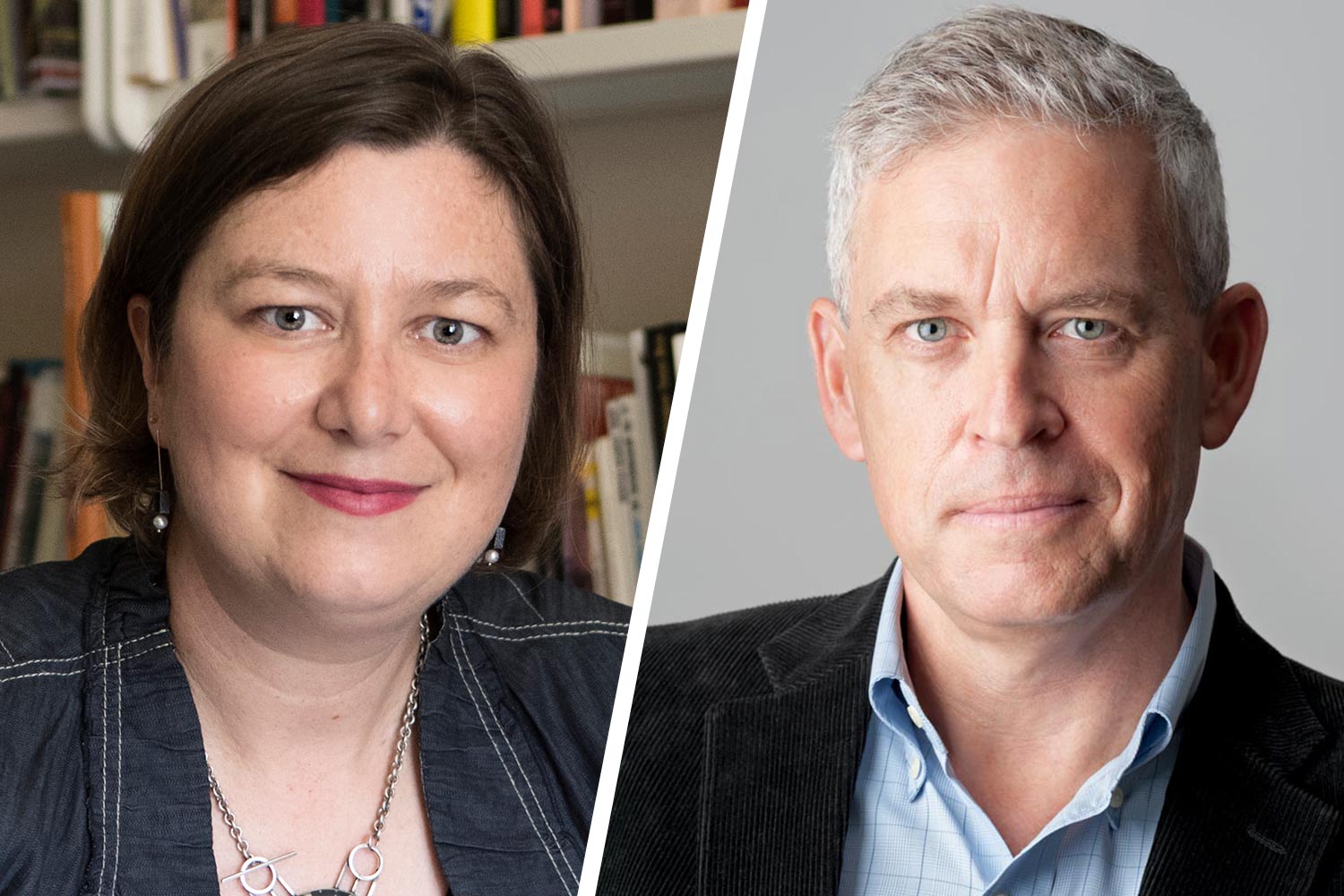 History professors Jennifer Sessions, left, and William Hitchcock have studied different angles of the D-Day battle.
We spoke with Sessions and history professor William Hitchcock, author of "The Bitter Road to Freedom: A New History of the Liberation of Europe" and "The Age of Eisenhower: America and the World in the 1950s," about D-Day, Eisenhower's legacy, and the power struggles it set off in France.
Q. How did the D-Day invasion come about, and what was Eisenhower's contribution?
Hitchcock: Older people overwhelmingly identify Ike as one of the great figures of the mid-century because of D-Day, because of the war. He is one of a very few for whom being president was not necessarily the most important thing in their lives. He really won his place in history in the European war.
D-Day was two years of preparation, but there are so many disagreements about it – and that is where Eisenhower's talents really shone.