Almost a year ago, a group of 19 high school juniors visited the University of Virginia as part of Hoos First Look, a student-run program that gives first-generation and low-income students an all-expenses-paid orientation visit.
Now in its third year of operation, Hoos First Look, originally funded by the Jefferson Trust, provides students from across the country a glimpse at the opportunities that may await them at UVA or other similar institutions.
"First-gen or low-income students might not see a university like UVA, or any of its kind, as an option for them," explained Hoos First Look co-chair Brandon Thompson, who graduated from UVA in May.
Traditionally, the program has concluded when the last high school student departs from Charlottesville after their visit. However, this year's cohort is having a different experience.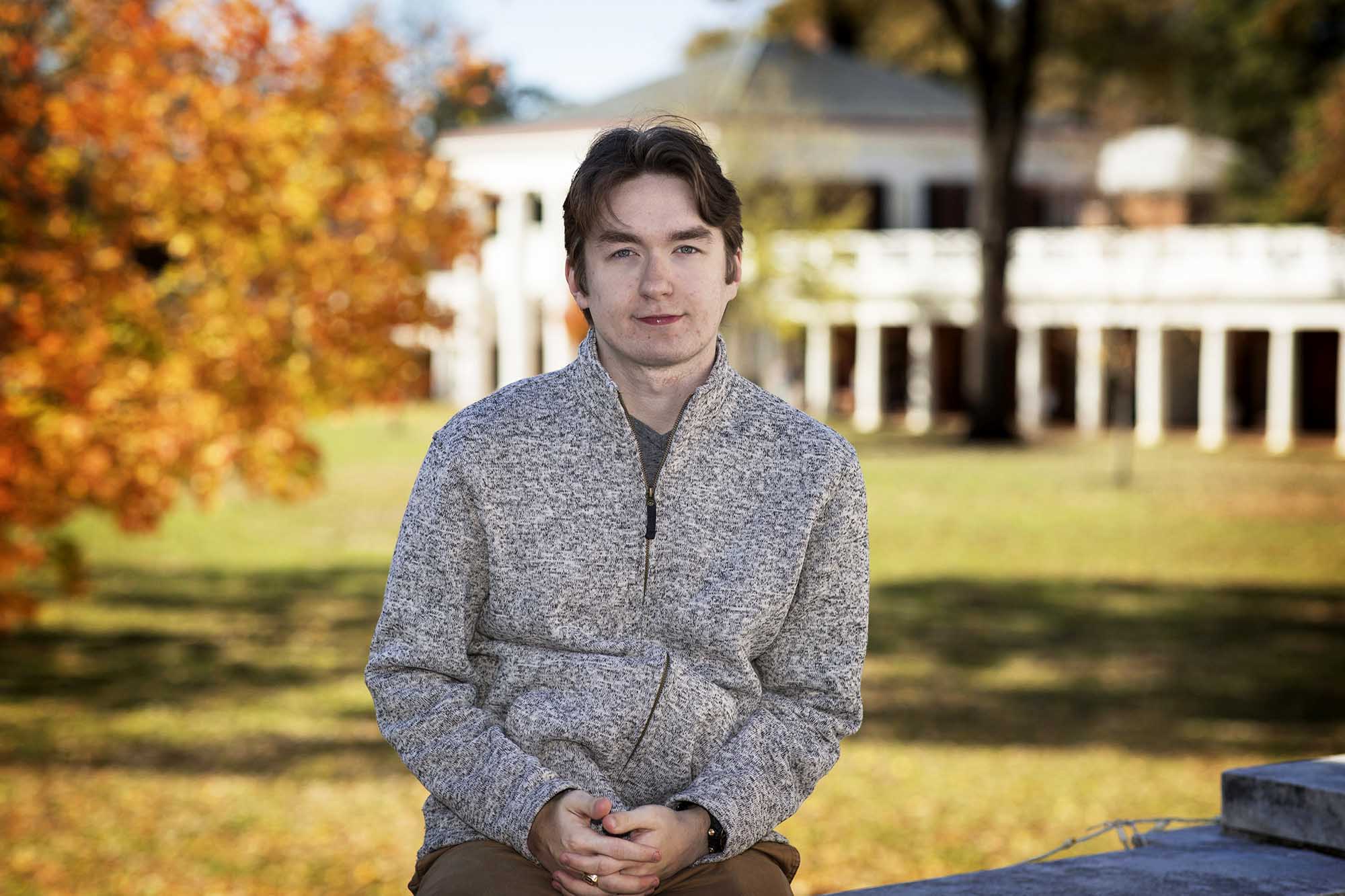 Brandon Thompson currently serves as a co-chair of Hoos First Look.
Instead of concluding the program after the high school students' weekend on Grounds, Hoos First Look is partnering with Rise Together, another mentorship program in the Charlottesville community, to create a virtual mentorship program run by UVA students from similar backgrounds.
According to Bryan Christ, a UVA alumnus and co-founder of Rise Together, Hoos First Look's only weakness was its lack of longevity.
"They did an amazing job bringing students to Grounds, but once the students got here, they would go into their senior year without any follow-up," he said. "We put our heads together and decided to create a virtual experience for the students who have come to Grounds their junior year to get them into college their senior year."
In this 12-week virtual program, nine high school students from around the country meet online weekly with UVA student-mentors.
Jessenia Castillo, a high school senior from Miami who first visited UVA during the Hoos First Look program last October, said the program has been her "saving grace" in the months leading up to her senior year.
"I love being mentored," she said. "I didn't have someone there guiding me through my college applications, and now I have three mentors!"
According to Castillo, the best part of the program is how personal the approach is. Each student is assigned three mentors from a team of 34 current UVA students and is given personal feedback on application materials, scholarship opportunities and college choices.
Hoos Rise Together is also partnering with UVA's Career Center and Office of Admission to provide additional bi-weekly workshops outside of regular college counseling sessions.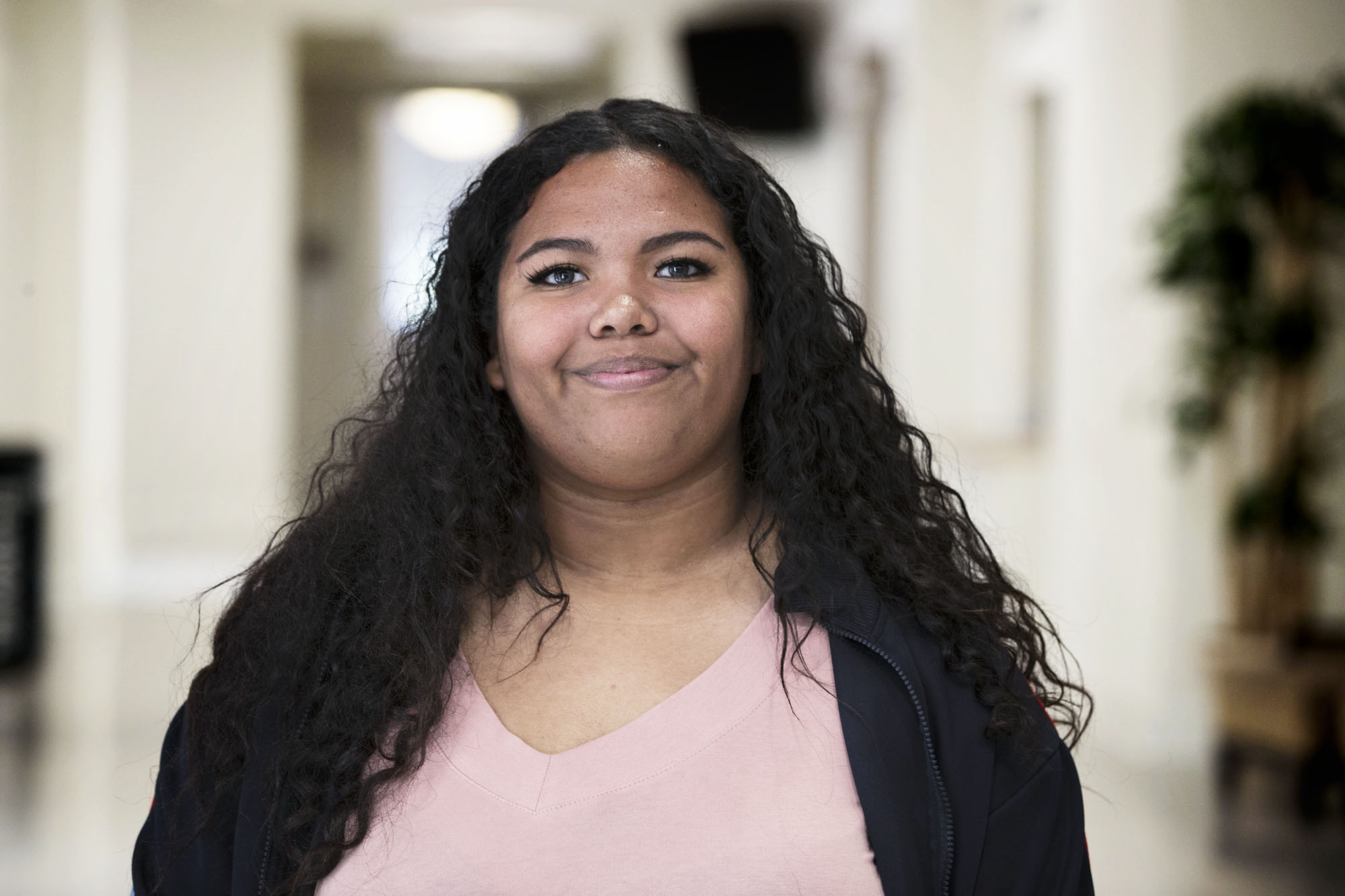 Castillo is a rising senior at Miami Jackson Senior High School in Miami.
Castillo said she hopes to attend college for business or finance.
"Coming from a low-income household, I saw how important financial literacy is," she said. "I feel like it was always a big part of me growing up, and it's something I really enjoy. Math is my favorite subject!"
The program doesn't stop with mentorship. Behind the scenes, UVA students work to locate colleges and scholarships unique to each high schooler, edit college application materials and provide personal support for every student in the program.
Gina Christ, Bryan Christ's mother and co-founder of Rise Together, views Hoos First Look as the most meaningful program she's seen in her more than 25 years as a licensed school counselor.
"These students get a vision from Hoos First Look, and now we're offering them a real clear pathway on how to get the system to work for them," she said.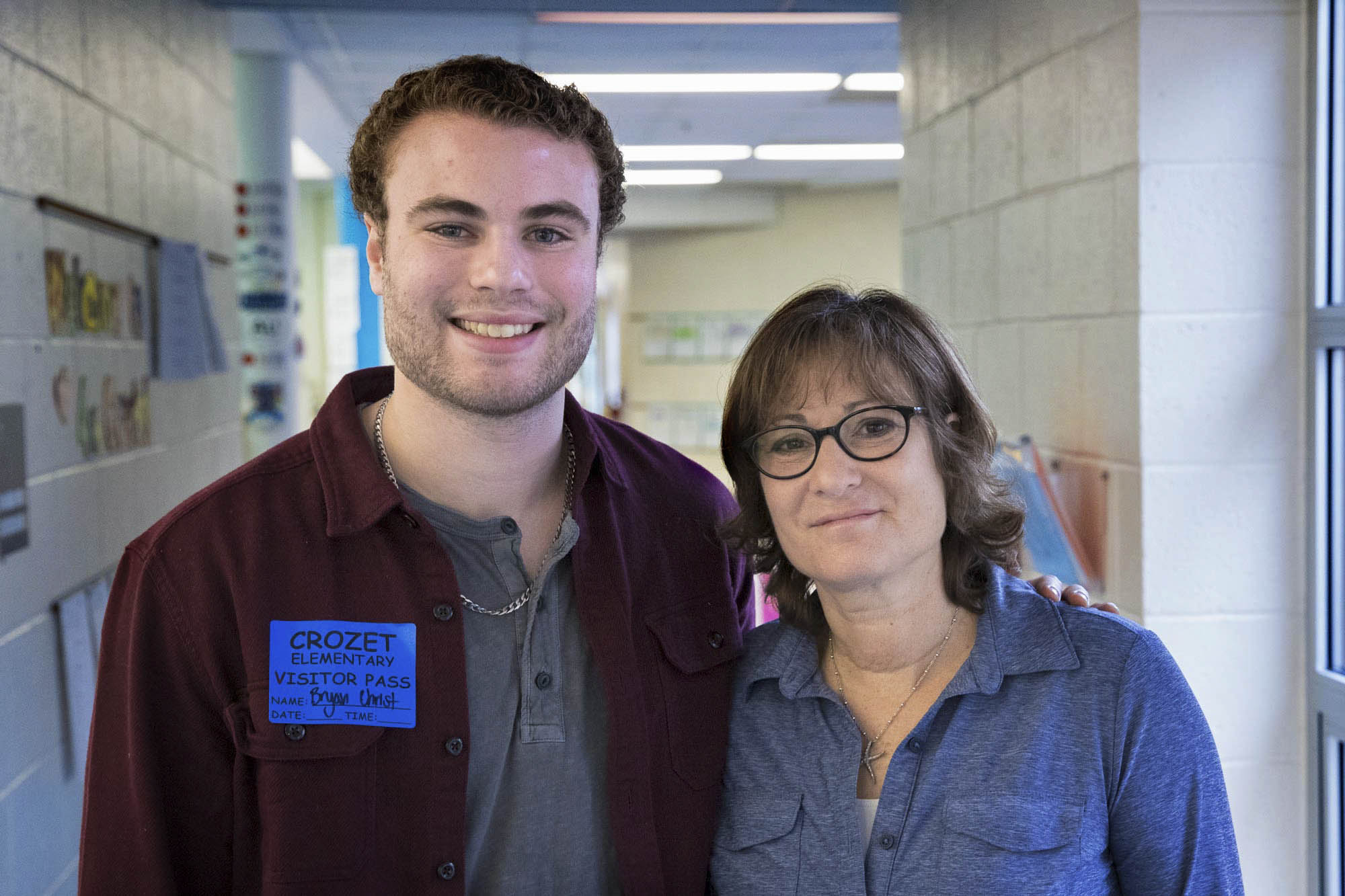 The mother-son team of Bryan and Gina Christ co-founded Rise Together five years ago to mentor local Charlottesville students.
Gina Christ believes a large part of the program's success is the cohort itself.
"I was blown away by these students," she said. "I've been working with students for 30 years, but these nine have more heart and soul than any nine students I've met in my career. It's incredible."
"We have a vision of this partnership lasting for a while," said Thompson. "This virtual model has a certain amount of longevity, not only in the Charlottesville area, but nationally as well."
The organization is steeped in the University community's desire to give back and is always on the lookout for new student-mentors, faculty workshop teachers, corporate sponsors and donors.
"Hoos Rise Together is looking for anyone interested in providing funds toward this initiative, so more students like Jessenia can benefit from months of direct mentorship from those that understand their story," Thompson said.
For everyone on the team, this program is a personal matter.
"Why are we the team to do it? Because we are our own customers," Thompson explained. "All of our team understand inherently the struggles of these students and can translate that experience without having an interpreter."  
Gina Christ believes this cohort has the capability to change the low-income and first-generation community at UVA forever.
"If they all end up attending UVA, they plan on strengthening the first-gen community at UVA and joining Hoos Rise Together's cohort of mentors so they can pave the way for the next generation of Hoos First Look participants," she said.
More information about Hoos Rise Together can be found on its website.
Article Information
August 12, 2020
/content/hoos-rise-together-welcomes-inaugural-first-gen-high-school-cohort