Imagine you run a small neighborhood health clinic that provides free medical care to more than 2,600 uninsured and underinsured members of your community.
Then imagine a global pandemic strikes, rendering your work both more important and more complex than ever.
Then, to top it off, imagine you lose your clinic's lease to operate in the facility it has called home for decades, in the middle of said pandemic.
These are the real-world operational problems faced by University of Virginia alumna Colleen Keller, a 1988 Darden School of Business graduate and executive director of the Charlottesville Free Clinic. Drs. Mohan Nadkarni and Paul DeMarco founded the clinic in 1992 during their residencies at UVA, and many UVA doctors, nurses and students volunteer there.
"Those were extremely challenging developments, and the shock was profound," Keller said. "If we close, people who are uninsured have one avenue for care: the emergency room. We were flattening the curve by helping folks manage underlying conditions and access key medications like insulin."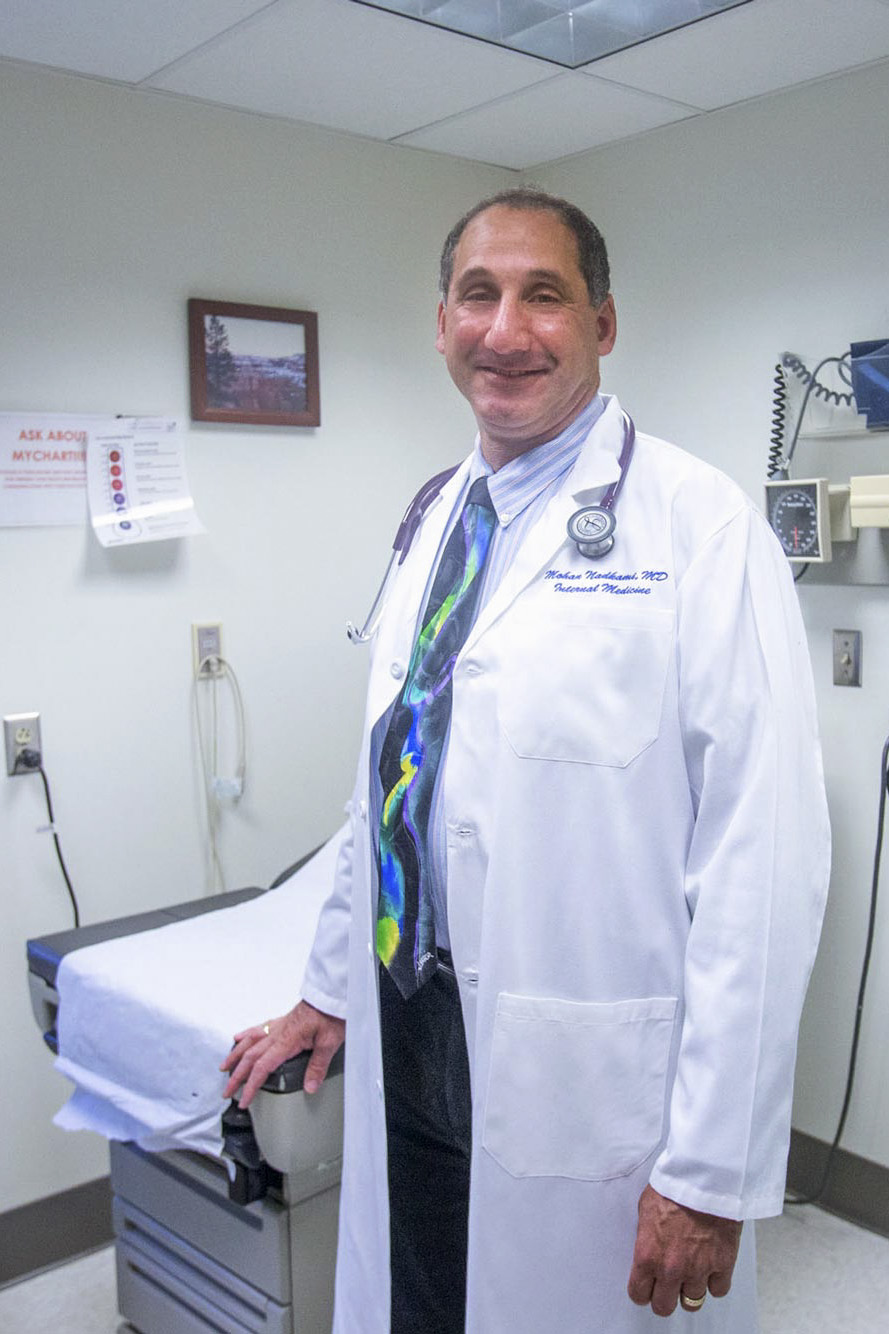 UVA physician Dr. Mohan Nadkarni cofounded the Charlottesville Free Clinic during his residency at UVA in 1992. (Photo by Sanjay Suchak, University Communications)
While the challenge was not one Keller and the clinic hoped to face, it was the perfect setup for a case method challenge the likes of which Darden graduates are specially trained to tackle.
First, the clinic looked to larger institutions for guidance on how and whether to provide access to patients during the coronavirus pandemic, and to define safe levels of personal protective equipment. Many would have urged the clinic to close, at least temporarily.
"But they were all coping with PPE shortages, so it was hard to figure out whether [their guidance] was because of a PPE shortage or because it was the best thing to do," Keller said. "We actually had PPE stockpiled."
Another item the clinic had on hand was operating cash reserves, which it quickly drew upon to invest in 15 laptops and cloud-based telehealth software. Until then, the clinic owned exactly one computer with a camera.
"We will never make that mistake again, underestimating the importance of technology," Keller said. "It allowed our volunteer providers – which is basically all of them – to continue seeing patients remotely because it was safe for them to do so."
The biggest game-changer of all, though, was recognizing the value of their curbside. "As soon as we started hearing 'curbside delivery' with restaurants, we realized it could be done with the pharmacy and our fresh vegetables program. And once you're doing curbside, there are other ways we can support patients, such as grocery gift cards," Keller said.
Dental services, which are inherently riskier because they involve exposure to more aerosolized particles that can carry COVID-19, were moved largely to the parking lot, thanks to a portable X-ray machine.
Then, three months into the pandemic, the free clinic lost its lease after 24 years of cohabitating with the Thomas Jefferson Health District. The health district needed the space to expand COVID-19 testing, contact tracing and other aspects of pandemic management.
The lease had essentially allowed the free clinic to provide health care services in the department's regional offices after business hours, free of rent. The clinic negotiated an extension until November, and to continue delivering dental services indefinitely. However, the clinic is still hunting for enough space for its offices, the free pharmacy, 25 parking spaces and about 12 clinical rooms approved for medical care.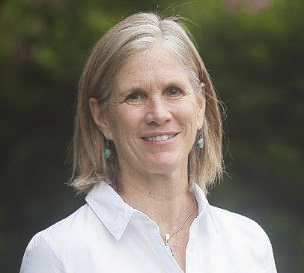 Colleen Keller, a 1988 Darden School of Business graduate, is executive director of the Charlottesville Free Clinic. (Contributed photo)
Despite the challenges, the work is a perfect fit for Keller, who came to Darden after a stint on Wall Street and an eye-opening assignment in eastern Africa with Operation Crossroads, a precursor to the Peace Corps. "They had schools, and they had stopped female circumcision, but they lacked running water and they had river parasites," so it was hard to achieve real progress, she said.
Inspired by her time in Africa, Keller was able to complete an independent study with Darden professor Jay Bourgeois, exploring how deficiencies in fundamental infrastructure impede larger social change.
She sees some of the same issues at play in today's societal upheaval, from the pandemic to the protests in U.S. streets.
"We all don't have access to the same things, and it's reached a tipping point. It takes your breath away when you see the disparity in rates of COVID-19 and chronic diseases, and those things come from lack of opportunity," she said. "These problems may not be present in the neighborhood you live in, but they are in your town."
Darden has increased its coursework and opportunities for nonprofit and public sector training, including through the work of the Institute for Business in Society and the Tri-Sector Leadership Fellows program. But Keller urges global-minded Darden graduates from all disciplines to use their training – in business strategy, competitive analysis and balance sheet management – to identify and solve problems in their own community, whether that's serving on a board or becoming a major nonprofit donor.
"When you look out at what's going on in the world right now, it's clear that there's a profound need to work on problems in your own community," she said. "We need people who have a lot of [business] training to dedicate time to these issues, or I think the disparities will continue to grow."
Article Information
July 1, 2020
/content/led-darden-alumna-charlottesville-free-clinic-reinvents-itself-amid-pandemic