In Isaac Reed's sociological research, words and language provide tantalizing clues. They convey not only meaning and emotion, but expressions of power.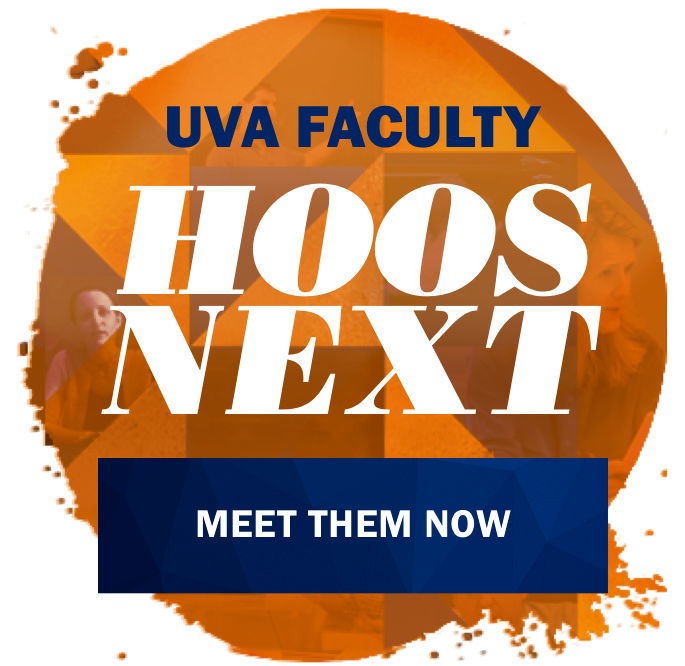 What is the sociology of power and how is it staked out? Reed is looking to the nexus of history and sociology for answers.
A Yale University-trained scholar, Reed became an associate professor in the University of Virginia's Department of Sociology this fall and is working on a new book about power. As part of his research, he has been digging into correspondence related to two seminal events in America's early history – Bacon's Rebellion and the Whisky Rebellion – to learn more about long chains of power relationships and how people talked about them. The idea, he said, is that by studying how people talked about power, humanity can learn more about the chains themselves.
"I study how people who participated in rebellions in the 17th century in the British Empire talked about why we should listen to the governor or not listen to the governor, and then how people who participated in rebellions early in the U.S.A.'s history, like in the Whiskey Rebellion in 1794, talk about why they should follow the law or not follow the law," Reed said in his new office in Randall Hall. "Something very big changed between the two, and that is what I am trying to explain."
Power Then and Now
"The way I understand my sociology is that the routes toward power are never quite as simple as we are inclined to view them," Reed said. "The route to getting power is never only about guns and money; it is also about negotiation, meaning and performance."
Reed said a big research component of his project on power includes theatrics. "In particular, the languages that people have for understanding why people should listen to them vary tremendously over time, and in the present moment I think we are seeing another kind of interesting manifestation of that.
"Both U.S. presidential candidates are struggling to reach voters, that happens in every presidential election, but this one in particular seems to have a highly theatrical element," he said, a phenomenon that sociologists have seen over history during times of uncertainty.
Research and Teaching
UVA Today asked Sociology Department Chair Jeffrey Olick what Reed brings to the department and he had one word: "Everything!"
"Isaac is without a doubt the most prominent, successful, best-regarded sociological theorist under the age of 40 in the United States today," Olick said. Reed recently won the Lewis A. Coser Award for Theoretical Agenda-Setting and delivered the Coser Lecture on his theory of power in Seattle at the end of August – proof, Olick said, that he is an outstanding sociologist.
"He is full of energy and is incredibly intelligent. I don't know of anyone who is read more widely, both within sociology and across other fields. He fits the profile of the department as a serious historical, theoretical, cultural department while also bringing new strengths in his areas of research," he said, adding, "He's a lovely guy."
Reed said he is "very enthusiastic about teaching" at UVA. "I'm teaching 'Culture and Power' to the undergraduates and I'm teaching 'The Sociology of Culture' to the graduate students." He said both groups of students are "excellent."
When Reed got the job at UVA, he said he was thrilled to be able to design his undergraduate class around his research focus. "I'm going to be able to teach the undergrads about power while I'm researching power, it's super-important to be able to have that kind of synergy between the classroom and research," he said.
Reed is also excited to help make the sociology department even greater than it is now. "I was eager to move to a place where I felt like I could also make a contribution by working on behalf of the department and the University, especially through teaching" he said.
"One of the reasons I was enthusiastic about joining the department is that it is clearly a department on the rise in every possible sense of that term. I think of it as an honor to teach my students."
Editor's note: This is another installment in an occasional series profiling members of a generational wave of new faculty members at the University of Virginia.
Media Contact
University News Associate Office of University Communications
jak4g@virginia.edu (434) 243-9935