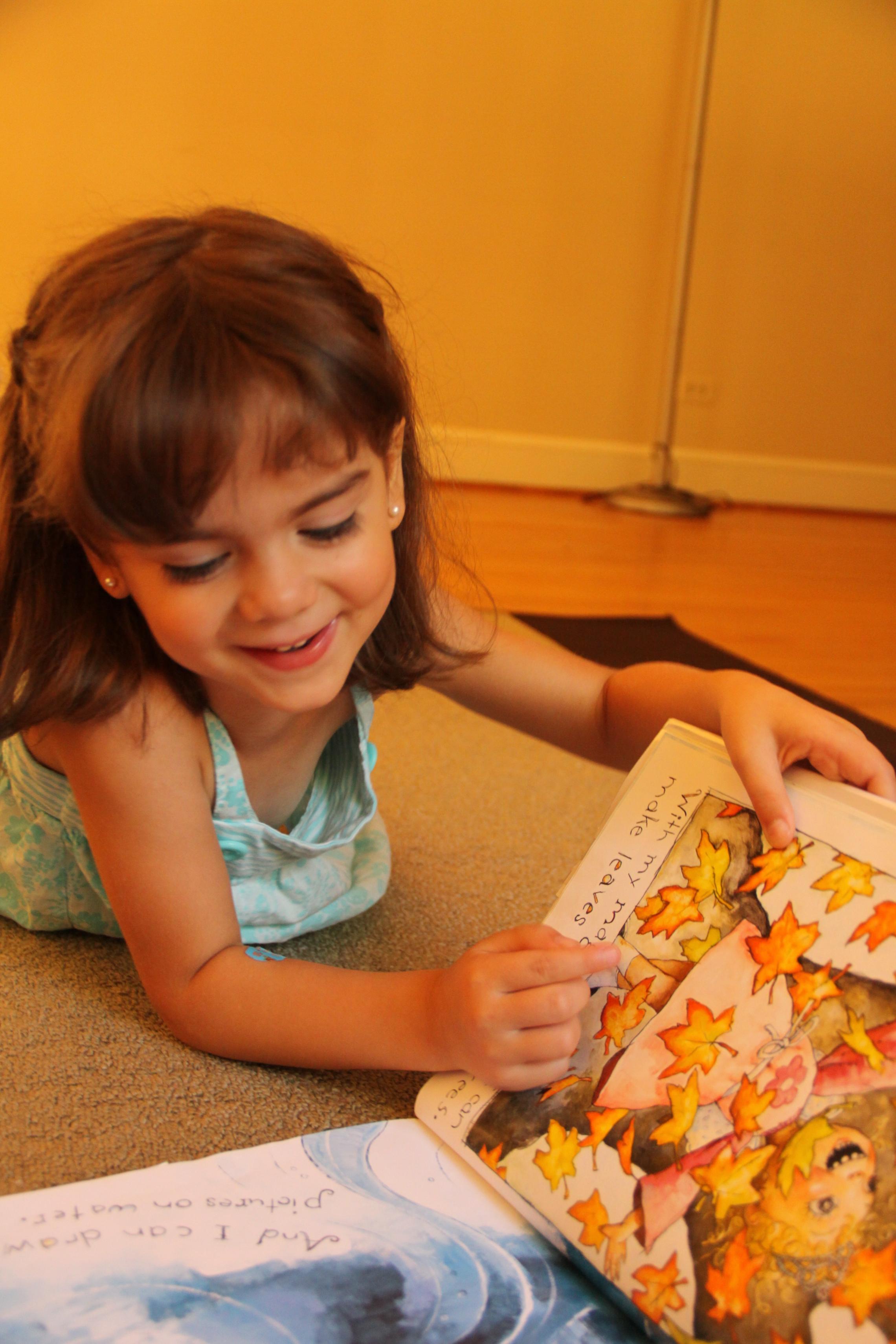 Researchers at the University of Virginia's Curry School of Education will develop an early literacy assessment, in Spanish, designed to measure Spanish-speaking preschoolers' progress toward developing essential foundational literacy skills. The assessment tool, called PALS español PreK, is being funded by a $1.6 million grant from the U.S. Department of Education's Institute of Education Sciences.
Providing the assessment in Spanish will allow teachers to understand their Spanish-speaking children's literacy strengths and needs early, without having to wait until children have developed sufficient English proficiency to be tested in their second language.
"Spanish-speaking children currently constitute 20 percent of the student population in American public schools, and as a group they are among those most at risk for low literacy achievement – approximately half do not score at or above the 'Basic' level on the National Assessment of Educational Progress in reading by fourth grade," said U.Va. education professor Marcia Invernizzi, a nationally recognized expert in literacy assessment.
The root of this achievement gap, she said, can be traced to children's readiness to enter kindergarten.
"Too often, school readiness gaps between English language learners and English speakers are assumed to be related only to language," Invernizzi said. "But they can also stem from other factors, such as lack of exposure to quality early childhood education and early literacy concepts. We know that the preschool years are very important for establishing the foundation for literacy, and without that foundation many children start kindergarten behind and stay behind."
Invernizzi added that with the development of PALS español PreK, "We hope to combat this trajectory by offering simple, instructionally transparent early literacy assessments in Spanish to help preschool teachers understand what their Spanish-speaking students know about early literacy fundamentals in Spanish so that they can build on this knowledge as they are exposed to early literacy concepts in English."
The PALS español PreK project is an extension of U.Va.'s existing PALS (short for Phonological Awareness Literacy Screening) tools, which provide a comprehensive assessment of young children's knowledge of the important literacy fundamentals that are predictive of future reading success. Since 1997, PALS has been the state-approved screening tool for Virginia's Early Intervention Reading Initiative.
PALS currently consists of three instruments in English: PALS Pre-K for preschoolers, PALS-K for kindergartners, and PALS 1-3 for grades 1-3. There are also two existing instruments in Spanish, PALS español K and PALS español 1-3, developed through a previous grant from the Institute of Education Sciences.
Invernizzi, who created PALS, will join colleague Karen Ford, an expert in Spanish literacy and second-language literacy, as principal investigators for the development of PALS español PreK. They will work closely with co-investigators J. Patrick Meyer and Francis Huang from the Curry School, and Igone Arteagoitia of the Center for Applied Linguistics in Washington, D.C.       
Like its parallel measure in English, PALS español PreK will measure children's development in alphabet knowledge, letter sound knowledge, print concepts and in phonological awareness, which includes rhyme awareness, syllable awareness and beginning sound awareness. It will also include a measure of language and listening comprehension.
Working with an advisory board of Spanish-speaking early childhood literacy experts, the research team will create developmentally appropriate tasks for preschoolers. Once a viable draft of PALS español PreK has been developed and pilot-tested, it will then be field-tested with a national sample. Longitudinal research following the children from the national sample over time will be conducted, and the data from this research will be used to align PALS español PreK with the existing PALS español K assessment.
In the final stage of the project, the research team will develop a scoring report system, write a technical manual and disseminate the results of their research.
In the long term, PALS español PreK sets out to provide a framework for early literacy instruction while giving teachers specific information they need to "provide sound, evidence-based early literacy instruction to Spanish-speaking children in preschool," Invernizzi said.
She hopes that with the help of PALS español PreK, teachers will be able to provide the literacy instruction necessary for Spanish-speaking children to be well-prepared entering kindergarten and beyond.
"Ultimately," she said, "we hope that this project will help close the achievement gap in reading between Spanish-speaking English-language learners and their English-speaking peers."   
For her work on the PALS assessments, Invernizzi received U.Va.'s 2013 Edlich-Henderson Innovator of the Year Award – the first recipient of the award from the Curry School.
— by Ashley Dembeck