At a time when America's democratic ideals of justice and equity are being challenged anew, the University of Virginia has been reckoning with histories of racism on Grounds and locally, as well as in U.S. society, in a number of different ways – from the 10-year process of creating the Memorial to Enslaved Laborers to this summer's Racial Equity Task Force recommendations.
A new UVA initiative, funded by a three-year, $5 million grant from The Andrew W. Mellon Foundation, will create a broad, interdisciplinary undergraduate program on "Race, Place and Equity" while partly funding 30 post-doctoral fellows and three faculty members, expanding UVA's academic strengths in teaching about racial equity and democracy.
"Our national reckoning on race, justice and equity will test and sharpen our commitment to democracy and reshape the nation: comprehensively, and one community at a time," the proposal says. "That national reckoning is particularly acute in Charlottesville and at the University of Virginia. The histories of race and racism that testify to the unfinished business of the democratic experiment are inscribed in the fabric of our buildings, streets, neighborhoods and rural lands."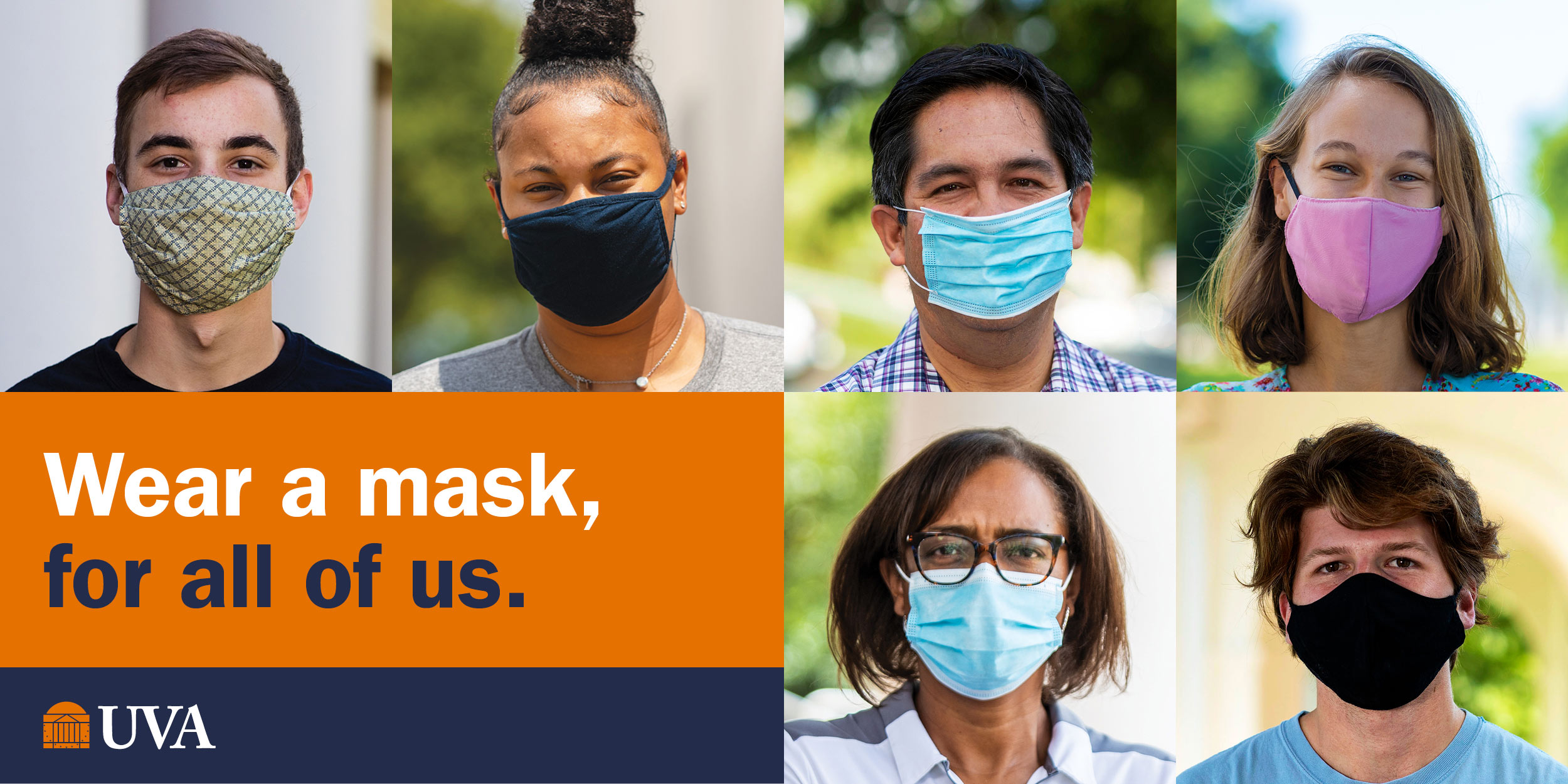 The program will emphasize cultural landscapes and natural places that reveal history, locally and nationally. Along with addressing racial equity, the initiative will be open to students in all schools eventually to make a curricular impact, said one of its principal administrators, Vice Provost for Academic Outreach Louis Nelson. (Also a professor of architectural history, Nelson is leading another program of field schools to recover and preserve buildings and places that reflect "suppressed and erased histories" in locales around the country.)
The program will be based in the humanities, but expand across the University, with deans from many of UVA's schools already committing to participate. Lending their support to the Mellon program proposal along with Nelson were Ian Baucom, dean of the College and Graduate School of Arts & Sciences; Claudrena Harold, who chairs the history department; Nicole Jenkins, dean of the McIntire School of Commerce; Ian Solomon, dean of the Frank Batten School for Leadership and Public Policy; and Kevin McDonald, vice president for diversity, equity, inclusion and community partnerships.
"This new commitment from the Mellon Foundation," Baucom said in email, "will help us further our mission as a public university in vital ways – particularly as an institution dedicated to the promise of democratic life consistently engaged with the unfinished struggles for democracy, freedom and justice with which our national and institutional histories are so deeply entangled. 
"The present historical moment we are living in – and the deep histories that have produced it – call us to engage with renewed urgency the issues of inequality in the United States and across the globe. Our teaching, research, hiring and institutional practices and commitments must respond to this call, and the Mellon Foundation grant enables us to accelerate this crucial work." 
While the new program was already in the planning stages around the same time the Racial Equity Task Force convened last summer, it shares the similar goals, Nelson said, of educating a community of scholars and students as citizens committed to building a sustainable, anti-racist and equitable democracy.
The University and Charlottesville provide many opportunities for on-site study of the past and  what is happening in the present. Another key component will be bringing together undergraduates and post-doctoral fellows to work with local organizations as community partners.
"This project will help us think about race and place in the context of Central Virginia and the University with its distinctive history," Nelson said. The proposal also mentioned that the violent "Unite the Right" rallies of August 2017, when white supremacists marched on Grounds and in Charlottesville, have further galvanized actions to address racial inequities.
In addition, the program will share and extend the work of the President's Commission on Slavery at the University, the Memorial to Enslaved Laborers, the book "Educated in Tyranny:  Slavery at Thomas Jefferson's University," and now the ongoing work of the President's Commission on the University in the Era of Segregation and its renaming initiative.
President Jim Ryan has pledged working to make UVA "a university that is great and good," the proposal points out. "From the beginning of his presidency, this has been grounded in a commitment to increasing racial equity."
Although UVA has covered or covers this broad topic in a variety of ways, the program will aim to provide a better structure for expanding the University's offerings.
"While the University has an existing array of courses that provide important place-based and community-based experiences on these questions," the proposal says, "we need to significantly expand those offerings and integrate them in a coherently designed program in order to advance open conversations around the thick complexities of race, place and democracy in any community."
One part of the new program will be offered through the first-year College Advising Seminars – known as "COLAs" – so that first-year students can take a seminar that introduces them "to the histories and legacies that have shaped Charlottesville and Central Virginia, while also learning the fundamentals of place-based and community-based learning," the proposal says.
A design committee will convene this spring with specialists in on-site learning, subject-matter experts and representatives from community partners to develop elements of the program, such as place-based experiences and potential syllabus readings. This advisory group will work with teaching faculty members on their course plans and on-site activities. The faculty members who will lead the COLA seminars will take a workshop over the summer to learn more about local history and the fundamentals of community-based learning.
With post-pandemic times in mind, on-site activities will be an important component of the program. Nelson said organizers would have to consider what to do if the coronavirus pandemic continues to limit in-person activities.
Baucom pointed out that for first-year students, "It will help us deliver on-site learning about the intersections of race and democracy; small-group dialogues and reflections with faculty members; and an introduction to the fundamental principles of community engagement."
For example, students might visit the Jefferson School African American Heritage Center to learn about their resources. The partnership would entail working with community partners to meet their goals as well. The leadership of the Jefferson School has suggested participation with their Trailblazers program, which trains local African American youth to offer local tours representing the histories and cultures of downtown Charlottesville.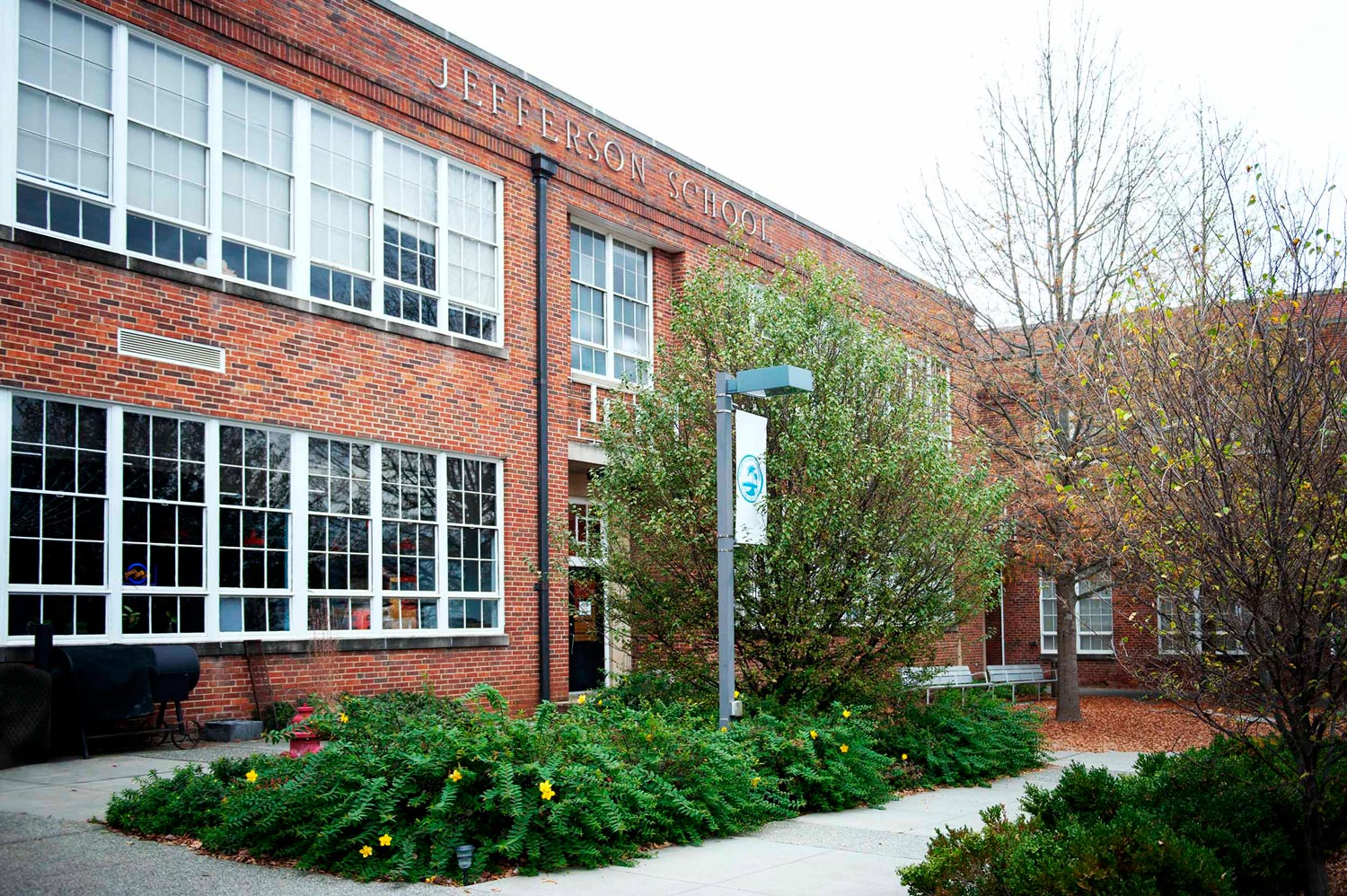 Once a segregated school for Black youth, today the Jefferson School African American Heritage Center celebrates the heritage of the local Black community through interdisciplinary programming. (Photo by Ziniu Chen, University Communications)
Andrea Douglas, director of the Jefferson School, said the center's Trailblazers program trains African American high school students in local history and public speaking so they are prepared to provide tours of its permanent exhibition, "Pride Overcomes Prejudice."
"Our hope is to create a peer-to-peer experience that makes history more readily consumed by young people who, at times do not see a story's relevance to their contemporary lives," she said in email. "Our telling of African American history focuses on the accomplishments of Blacks in our community despite all-consuming white supremacy. In the summer, we will recruit and train a new class of Trailblazers who will provide tours to UVA students in the Race and Place program."
In addition to the first-year seminars, a second component will be an academic program that culminates in receiving a certificate in Race, Equity, and Democratic Public Service. The first-year program would provide a strong foundation for undergraduates for the certificate, which will continue to mix curricular and co-curricular experiences for students in their second through fourth years. Each cohort of students, for example, will have the opportunity to meet with a community partner such as an indigenous elder, a descendant of the enslaved communities, an activist, and/or an artist.
In addition to preparing undergraduate students, the new program will expand the opportunities for emerging scholars to advance research and teaching of race, justice and equity by committing to recruit thirty post-doctoral fellows, 10 in each of three years. The program allows the University to not only to support these scholars in their postdoctoral years, but to open the gateway for them to gain tenure-track faculty appointments.
As part of expanding scholarship in the legacies of racial inequity, the University will hire three new tenure-track Race, Equity and Democracy faculty, with UVA and the Mellon grant sharing start-up costs and salary for the first three years. This will help advance the racial equity task force recommendation to double the number of underrepresented faculty by 2030.
The Mellon-funded post-doctoral fellows and faculty members could have their terminal degrees in a range of related humanities disciplines, focusing on topics such as labor stratification, race and environment; inequity and architecture; civil rights history, race and public policy; or race and ethnicity in literature.
To ensure the post-docs and new faculty counterparts have broad disciplinary reach, the program also has matching commitments from most UVA schools, in addition to Arts & Sciences: Architecture, Commerce, Data Science, Education and Human Development, Law, and Public Policy. They will also have the opportunity to work with the Office of the Vice President for Equity, Diversity, Inclusion and Community Partnerships to actively involve them in programs designed for faculty coming to live and work in Charlottesville. 
Article Information
January 27, 2021
/content/5-million-mellon-grant-backs-new-academic-program-race-place-and-equity