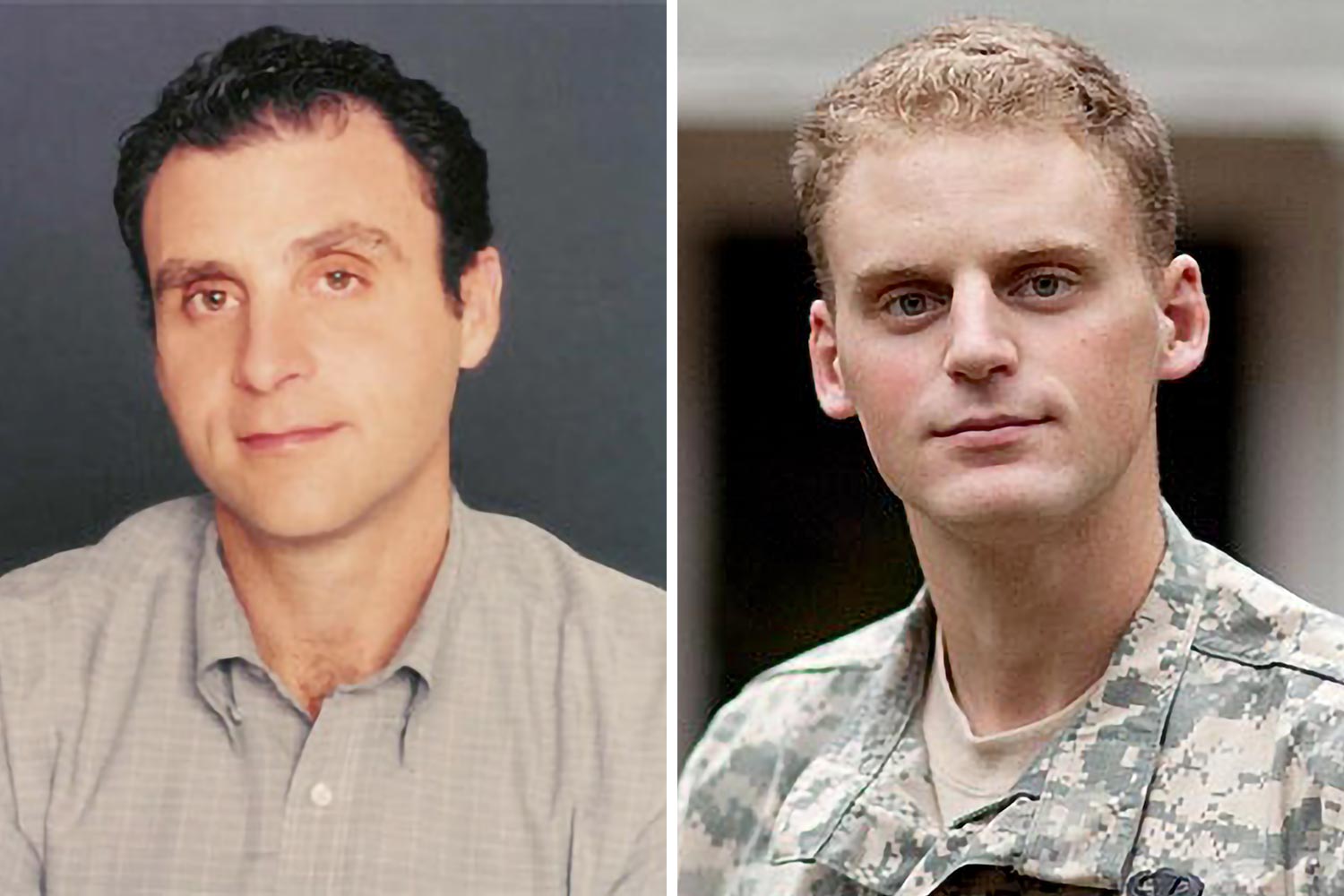 Alumnus Glenn Kirwin's life, which ended with the collapse of the World Trade Center on Sept. 11, 2001, inspired his son Miles (right) who joined the Army and followed his father into business. (Contributed photos)
Miles Kirwin, an entrepreneur and National Guard officer, has distinct memories of that Tuesday in September, a day that started out like any other day in his hometown of Scarsdale, New York.
"I was 10 years old at 9/11 and living a pretty privileged life in Scarsdale, and it was the typical suburban upbringing – great family life, everything going well – and then it all came crashing down," he said. 
Kirwin remembered spending time with his father each evening before going to bed, perhaps playing board games or watching the New York Knicks. That morning started normally, with Kirwin going to Quaker Ridge Elementary School, where he was a fifth-grader.
That morning, the children were told that something had happened at the World Trade Center, though at the time, Kirwin did not understand all the implications. But when a teacher told the students that it was likely all the people above the 90th floor were gone, Miles, who knew his father worked on the 105th floor, realized the enormity of what happened and started to cry. His mother came to the school to retrieve him and his younger brother, Troy, who then was in second grade.
"In Scarsdale, which is a small, close-knit community, we were the only family that lost anyone," Kirwin said. "Everyone knew what happened to us and everyone knew me. I was now 'the 9/11 kid.' "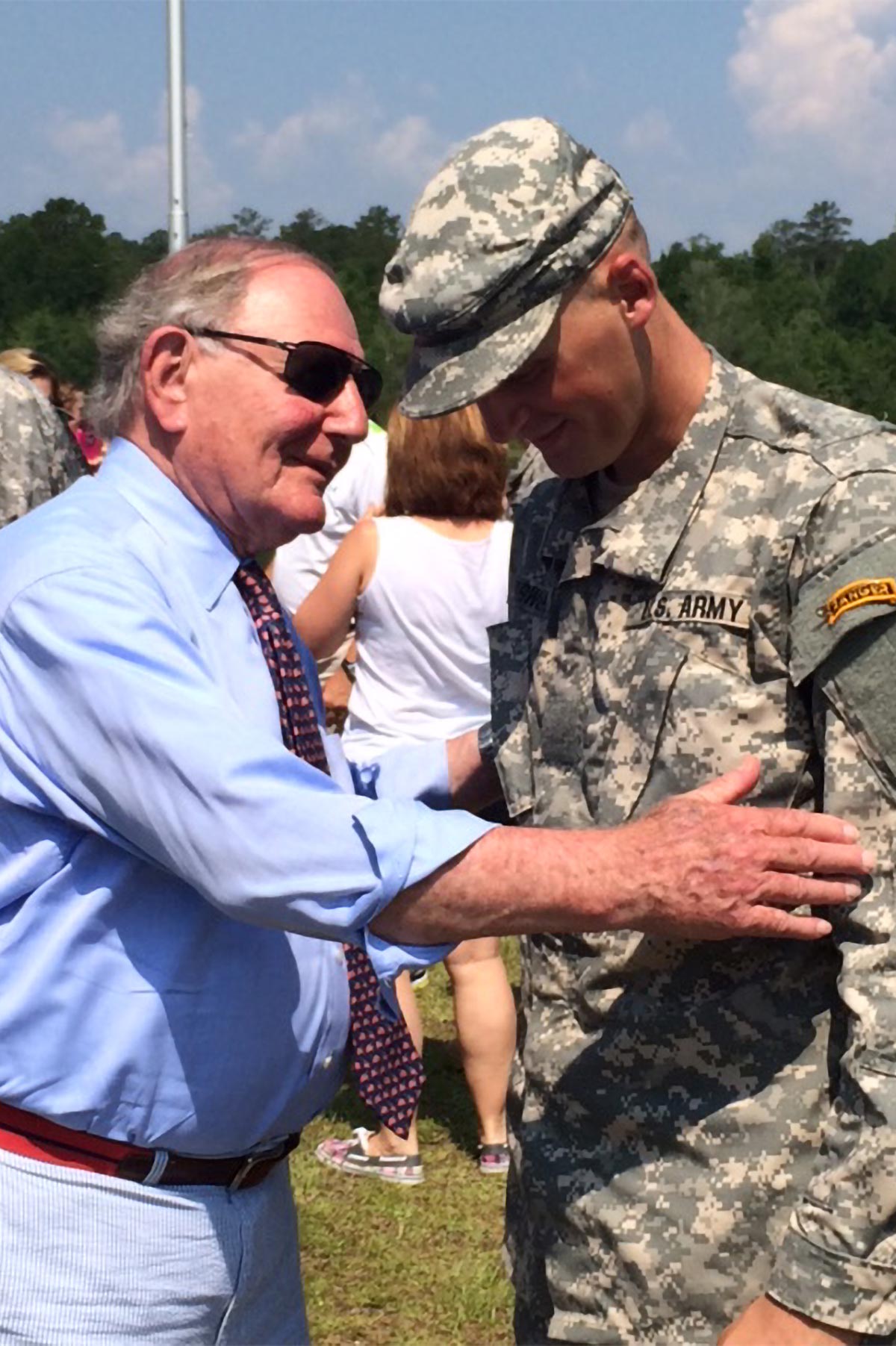 Paul Kirwin, Glenn Kirwin's father, with Miles Kirwin when he graduated from Army Ranger school in 2014. (Photo contributed by Joan Kirwin)
While Kirwin did not want the attention this brought to him, there were silver linings.
"Looking back, I don't think I would be the person I am today if I didn't experience that crisis at an early age," he said. "That turned into my driving motivation in life – to join the military, base my life in New York, and be successful in whatever I do to honor his legacy."
Kirwin knew he wanted to serve his country in some capacity by the time he graduated from high school.
"I didn't join ROTC until my second year" at UVA, he said. "I didn't really understand the military growing up, because no one from Scarsdale joins the military. I don't come from a military family, and there aren't many Jews in the military to start with."
Kirwin was the ninth member of his family to attend UVA, and Troy (a 2016 graduate of the McIntire School of Commerce) was the 10th. His father and grandfather had been Hoos, as well as four uncles and his mother, Joan Boswell Kirwin, a 1984 graduate of the College. (His parents met on Grounds, but did not start dating years later in New York City.)
"When I got to UVA, I remember seeing the Army cadets working out together near Old Dorms every morning," he said. "I always admired the camaraderie and discipline they showed. And it hit me toward the end of my first year, that this is what I was meant to do. So I ended up joining ROTC and fell in love with the military."