The University of Virginia's 187th Final Exercises put an exclamation point on an exceptional academic year.
More than 6,600 students have earned degrees, and about 40,000 family, friends and supporters visited Grounds over the three-day celebration that started with Valedictory Exercises on Friday, continued with Final Exercises for the College and Graduate School of Arts and Sciences on Saturday, and concluded with the other 10 colleges and the Data Science Institute on Sunday.
Find complete coverage of Finals Weekend here, as well as a collection of stories featuring our impressive graduates and more.
For a full collection of images from Final Exercises Weekend 2016, please see our collection of Flickr albums here.
Final Exercises Weekend
There were gray skies above and mud underfoot, but pure joy in between as the University of Virginia celebrated its 187th Final Exercises Saturday and Sunday.
Despite dire forecasts of monsoon-like weather all weekend – which yielded a few, intermittent showers, mostly on Saturday – the University celebrated the Class of 2016 as it always has, with a procession of graduates, faculty members and festive banners and balloons, making its way around the temporarily reopened Rotunda terrace and down the center of the Lawn.
Final Exercises
Sunday, May 22
The Lawn became a joyful meeting place for family and friends from all over the globe on Sunday as they arrived to cheer on graduates from 10 of the University of Virginia's schools and the Data Science Institute.
Law School Dean Paul Mahoney addressed graduates on the final day of Final Exercises 2016.
Photos from the Day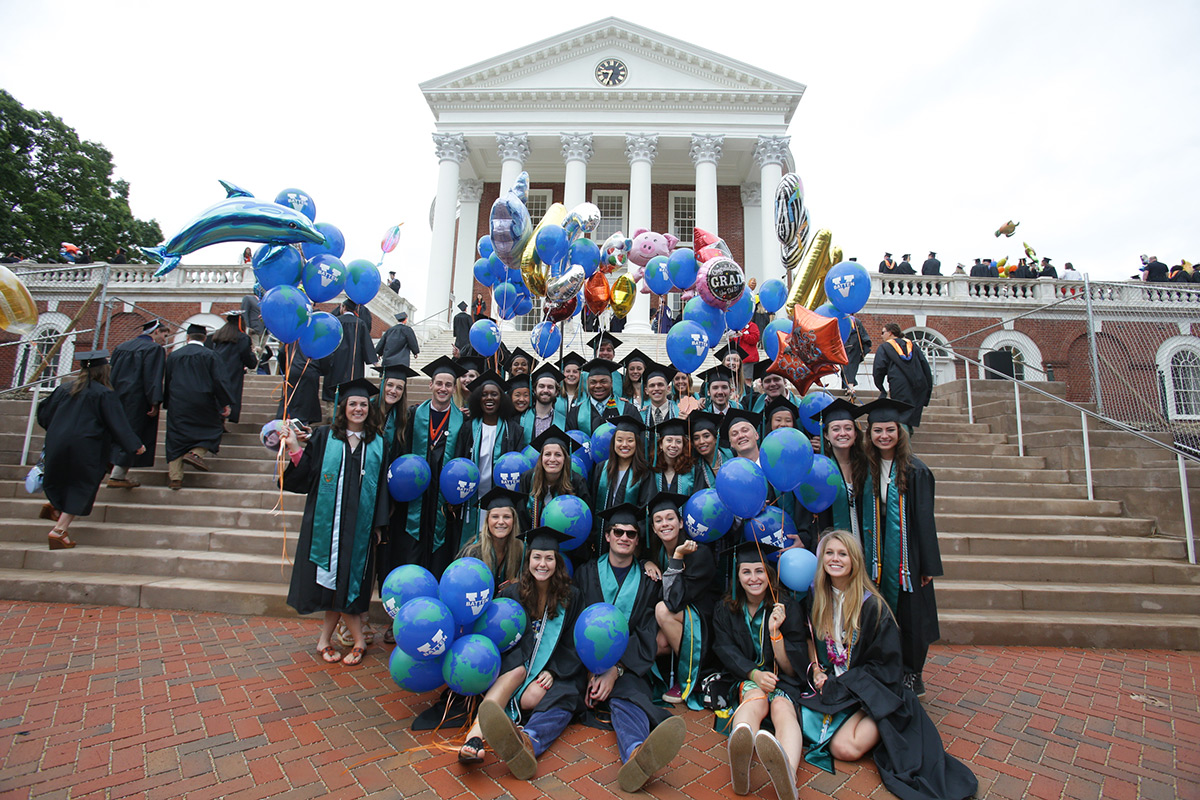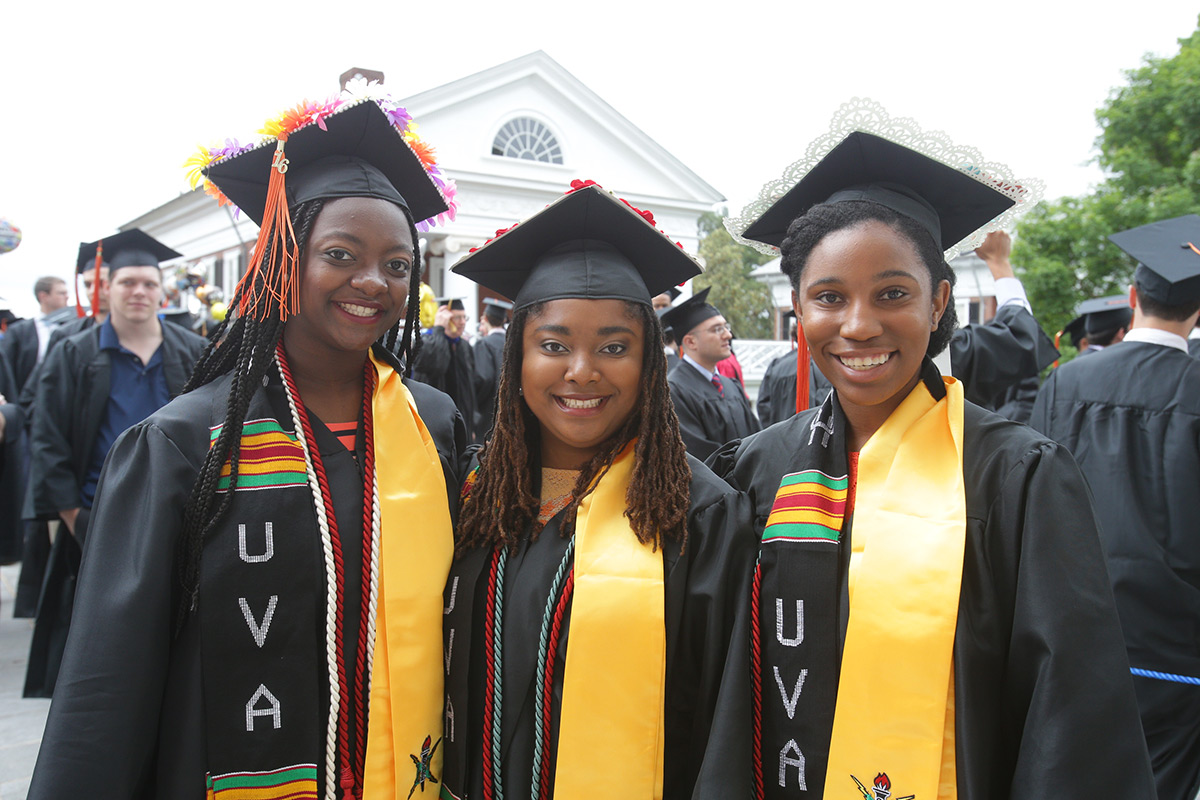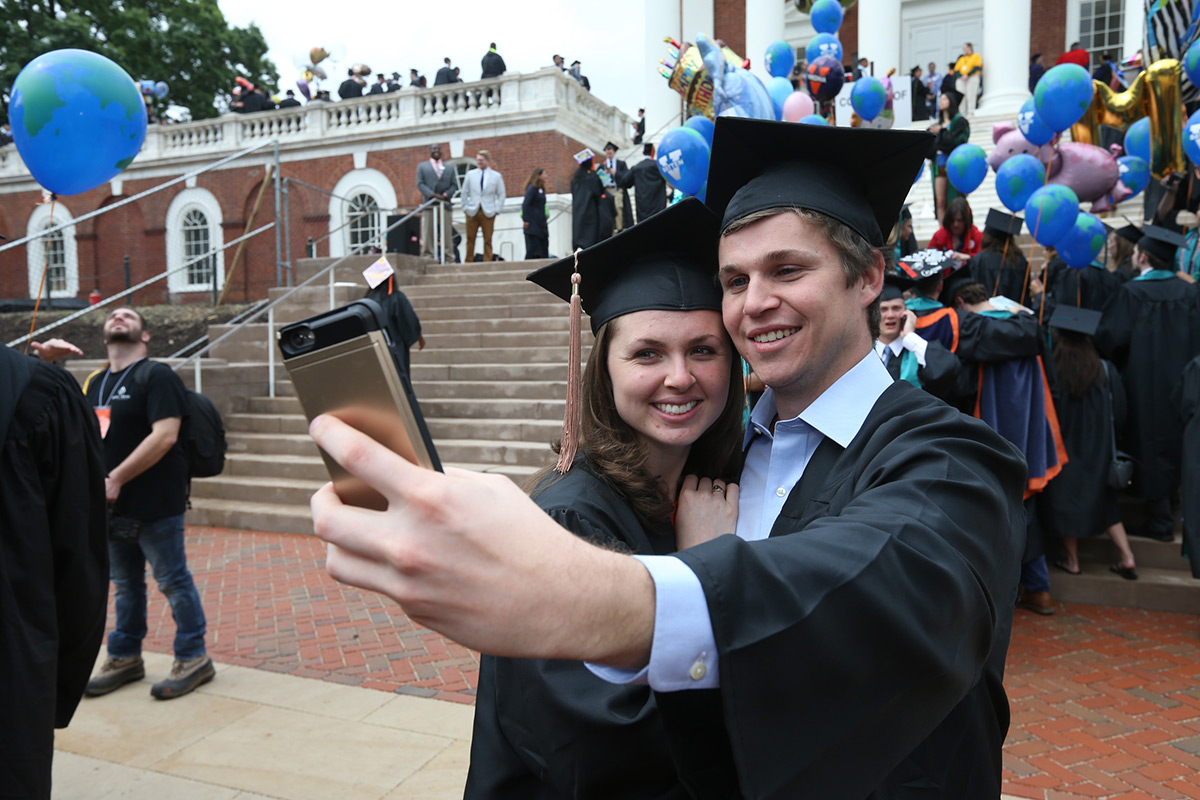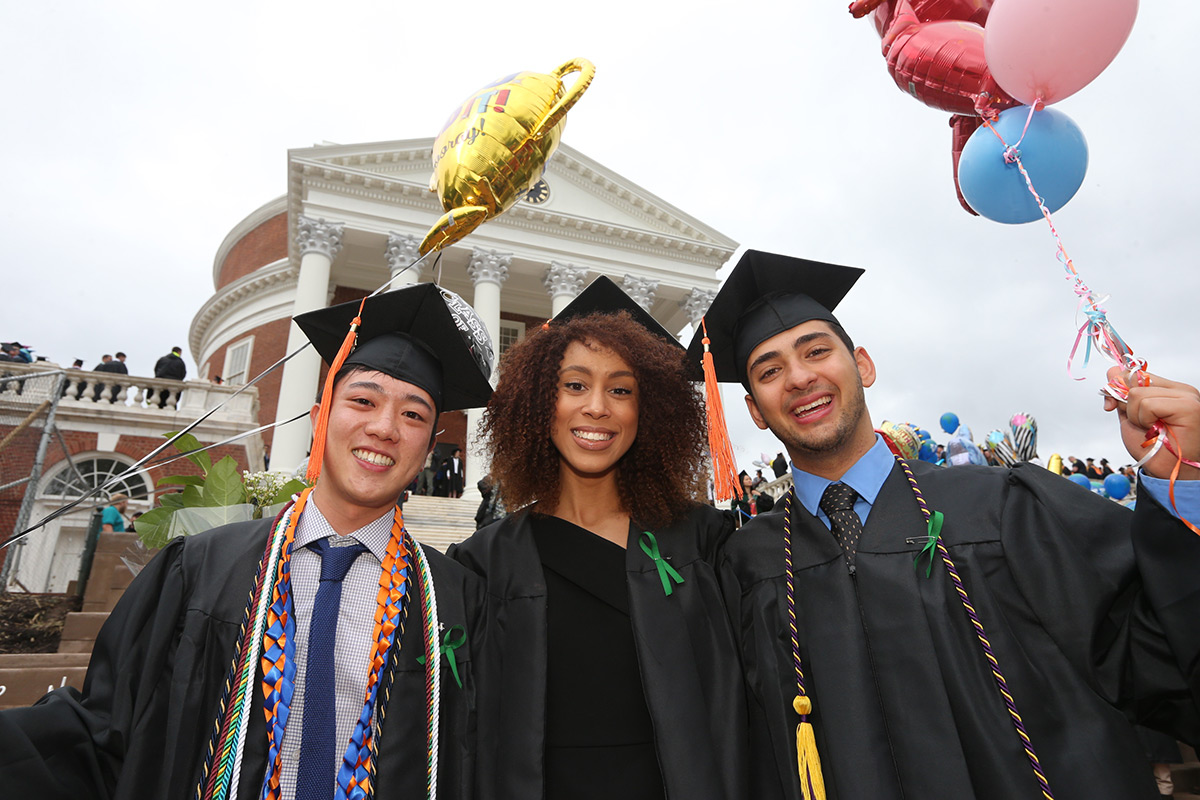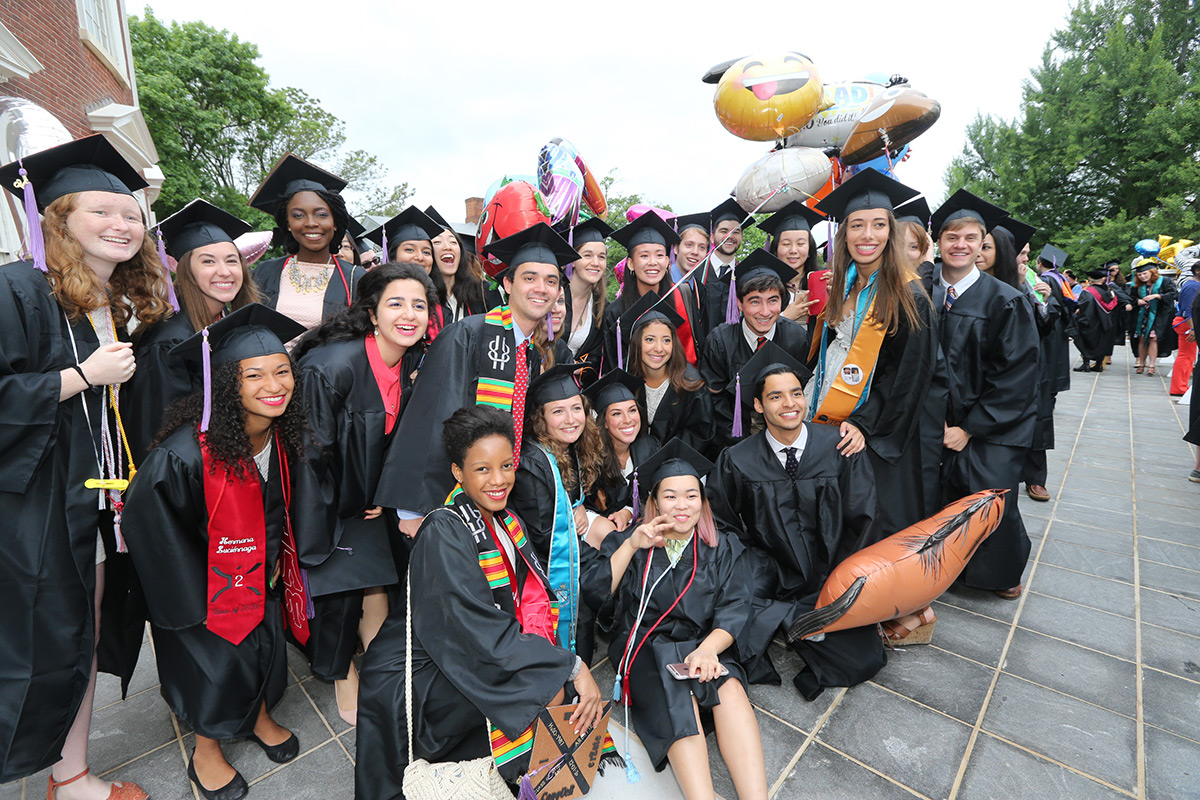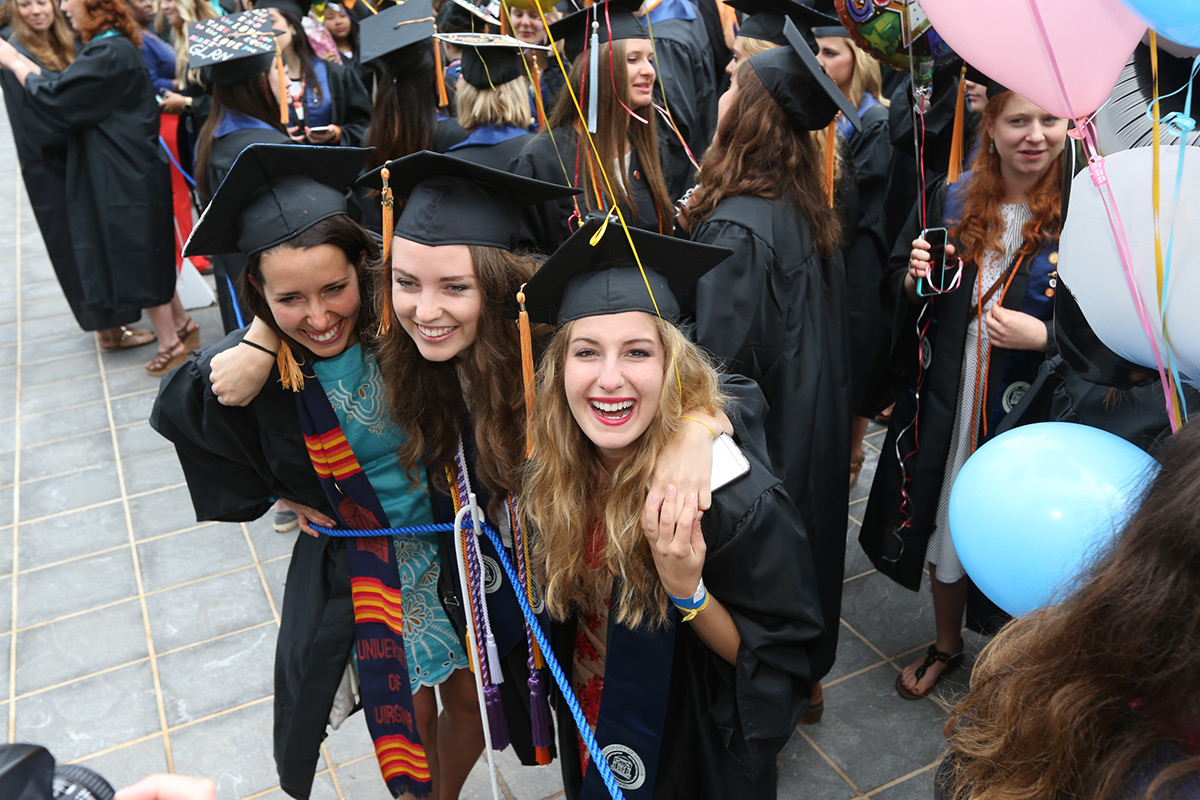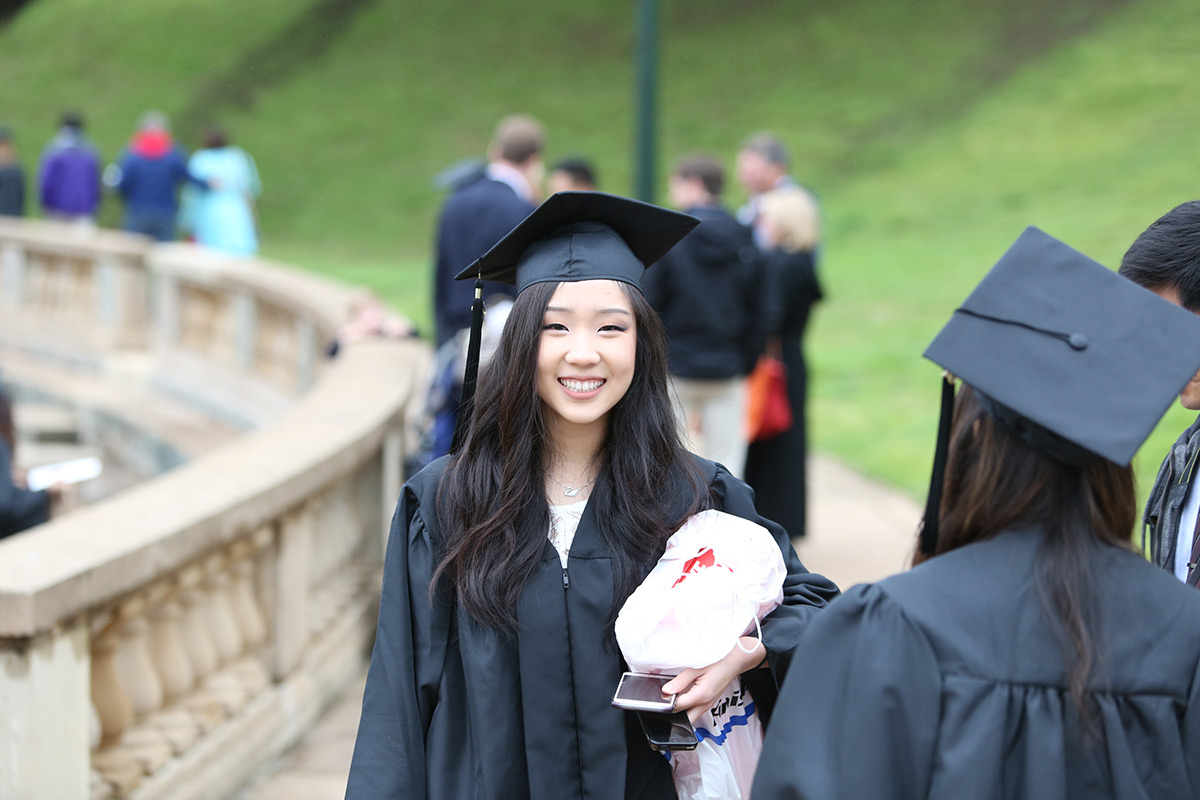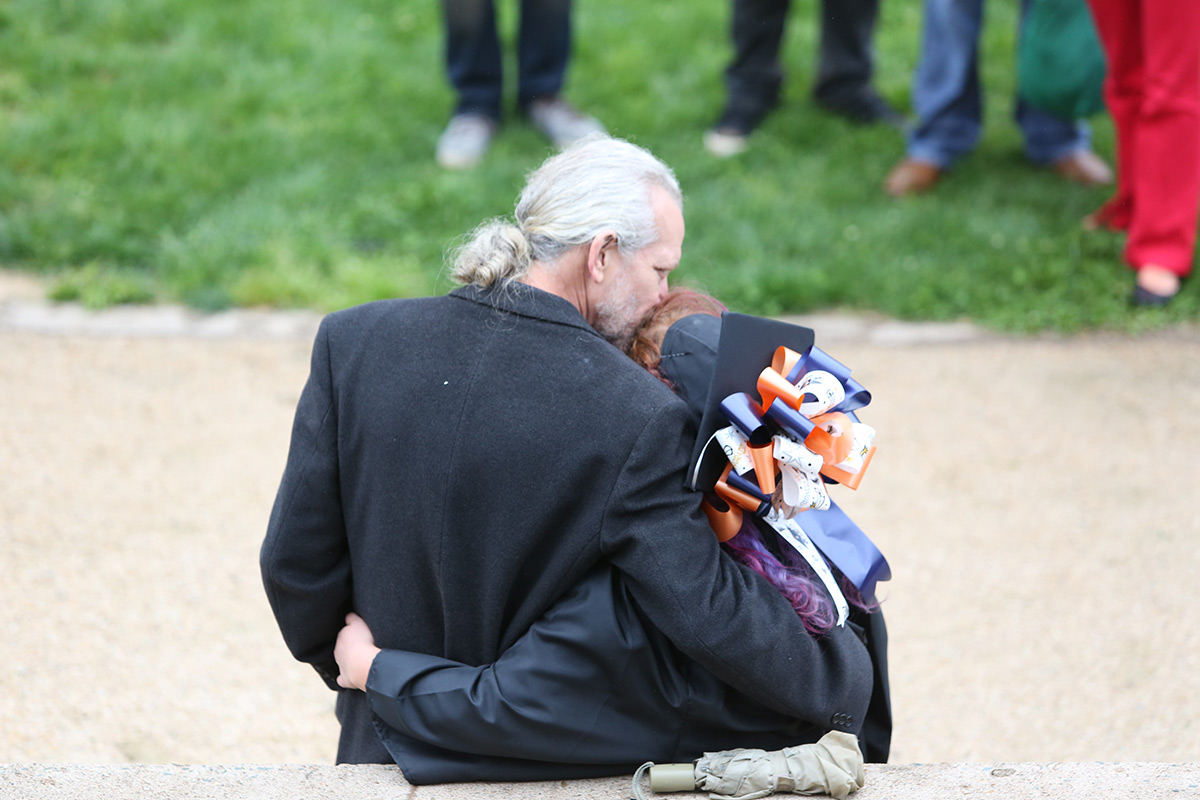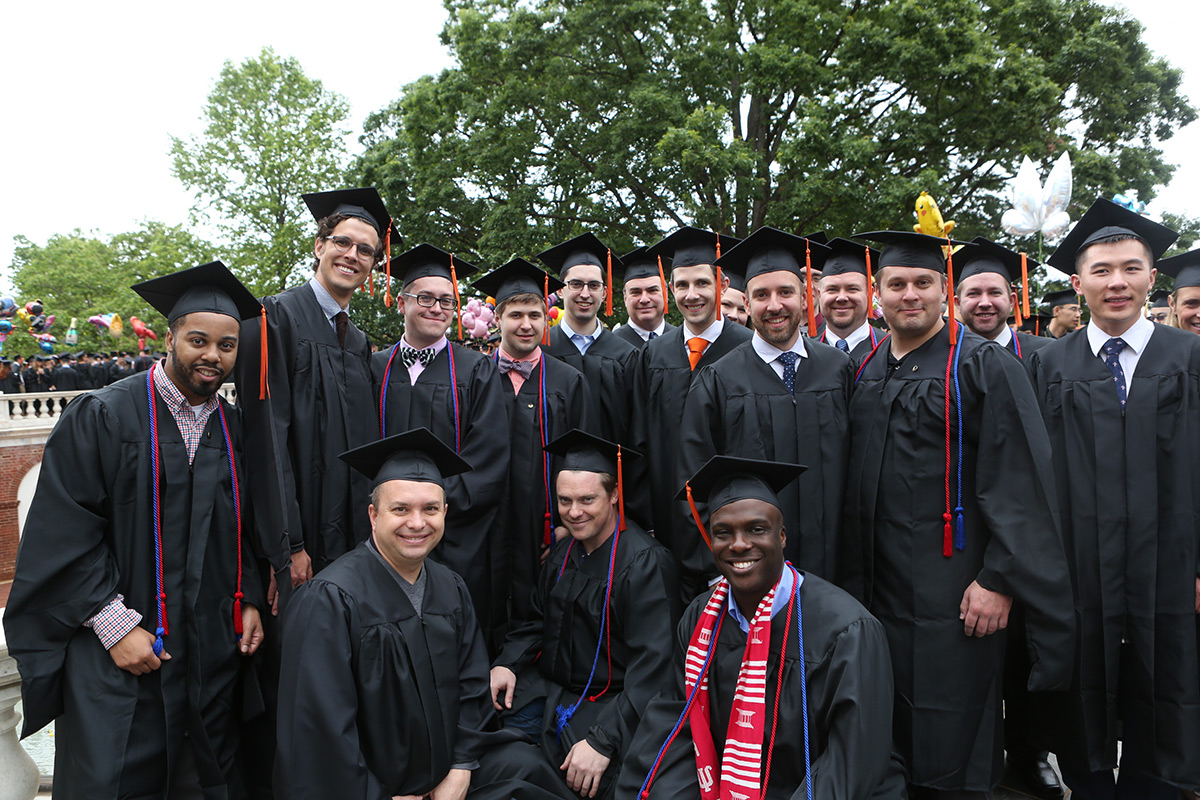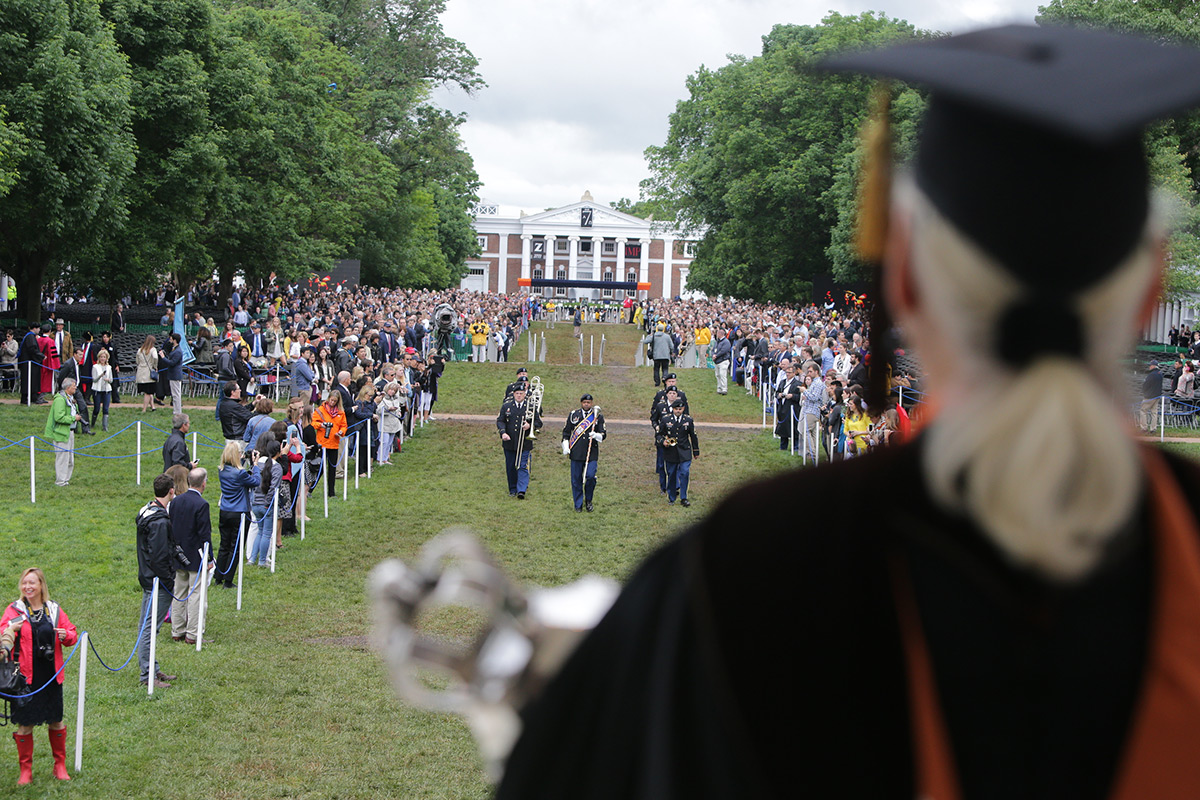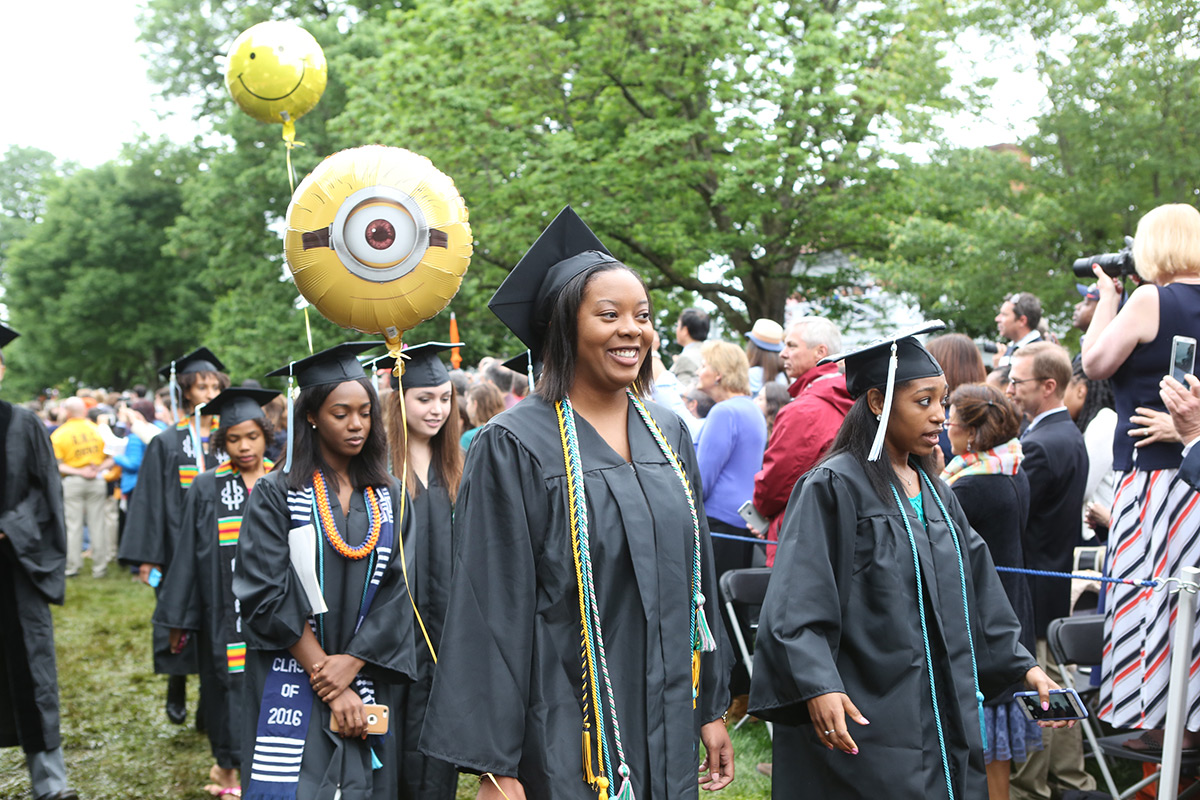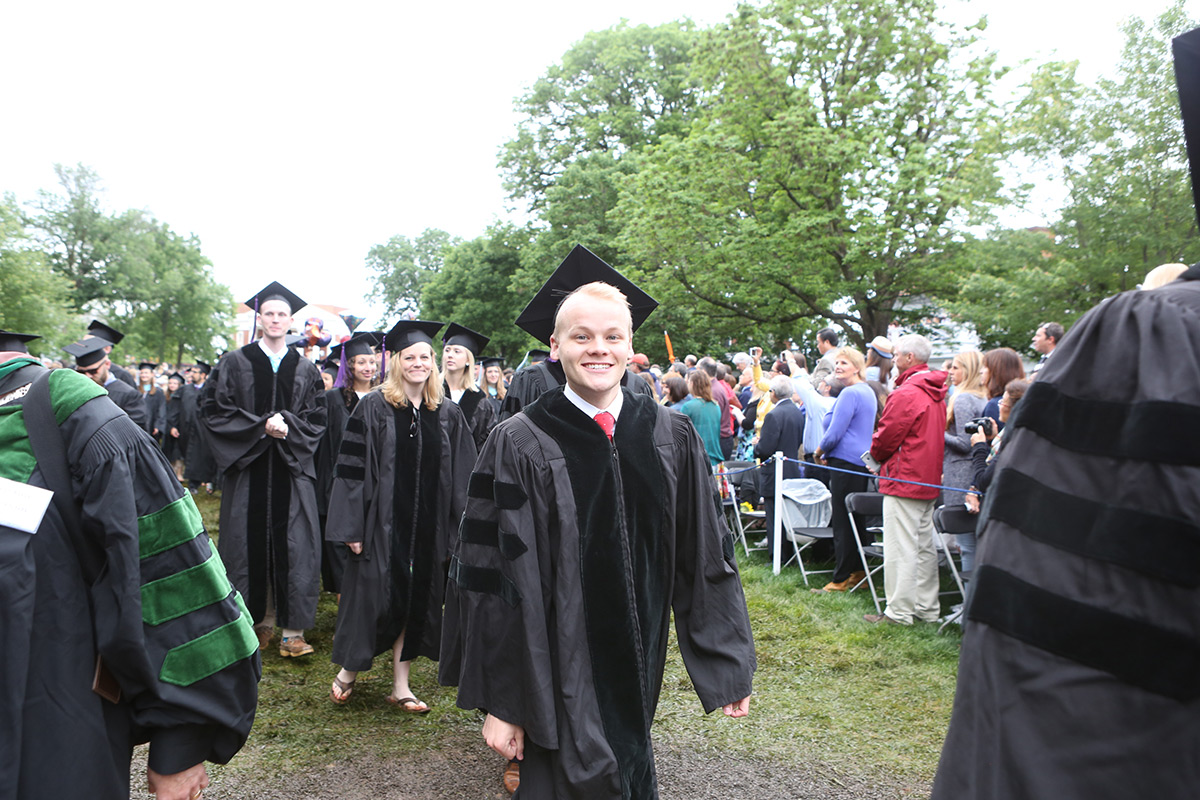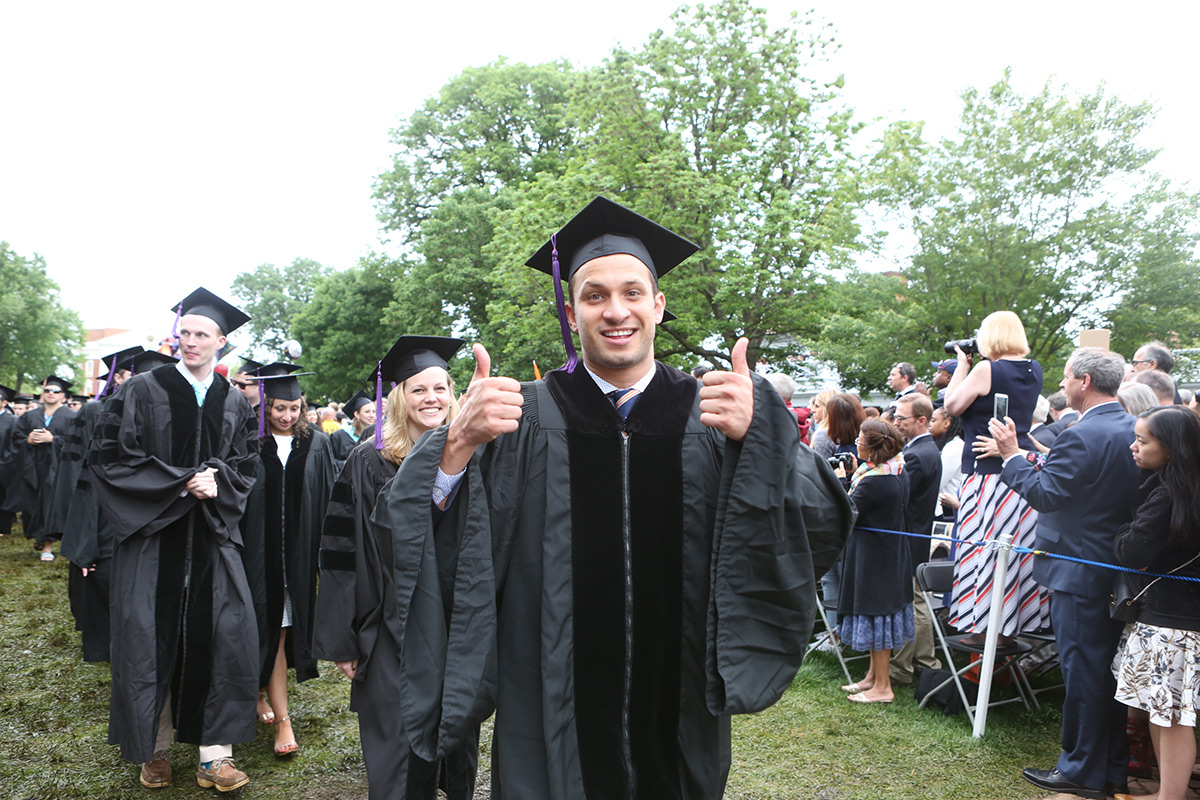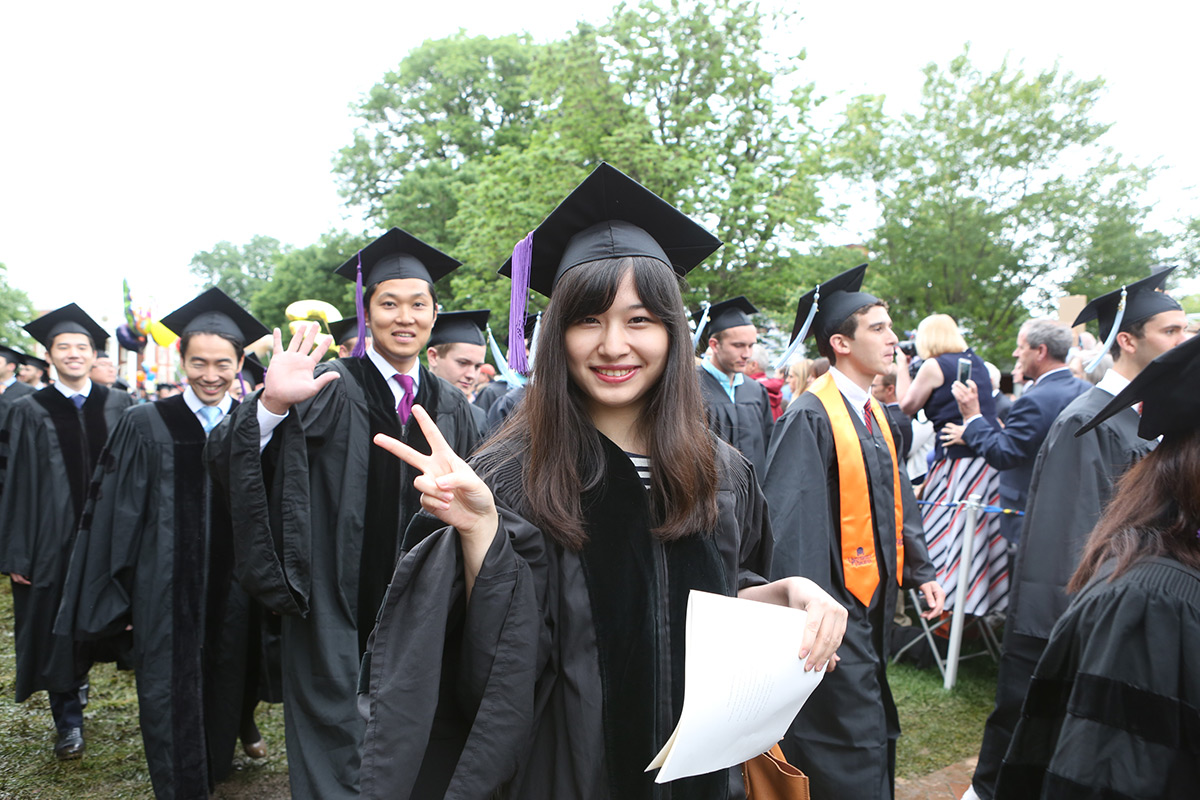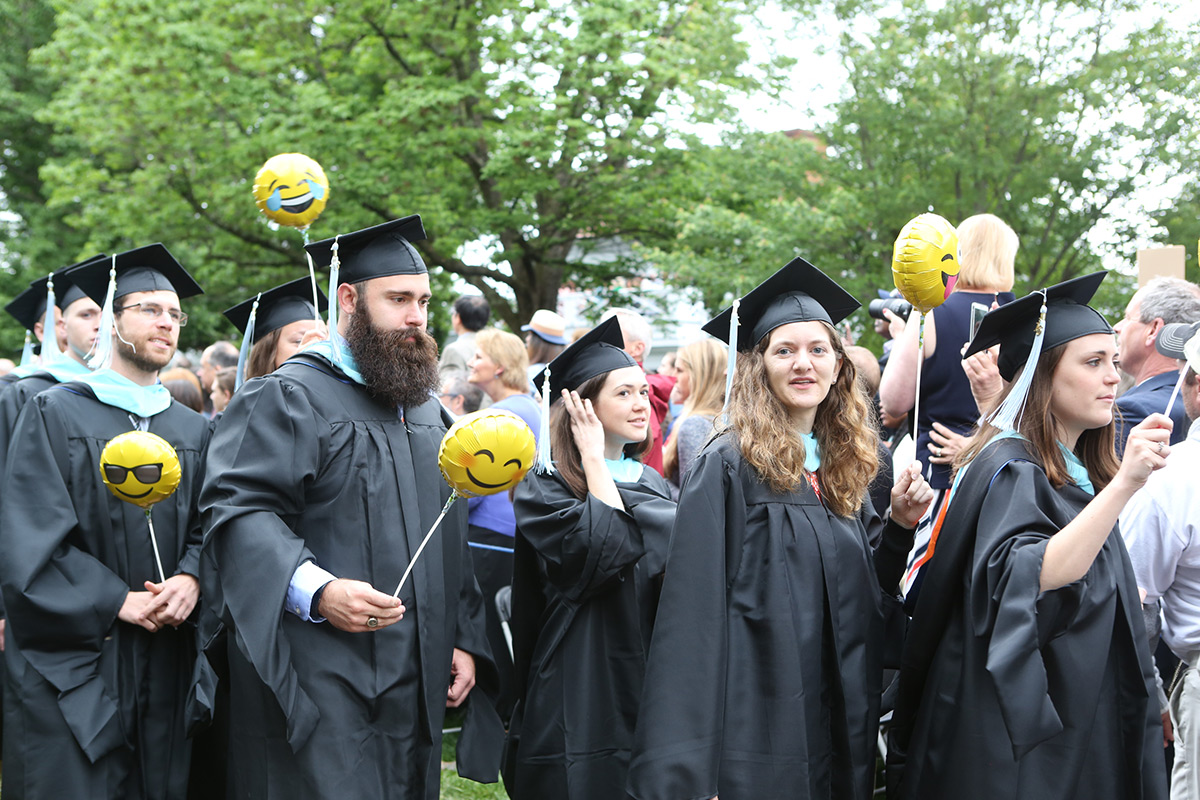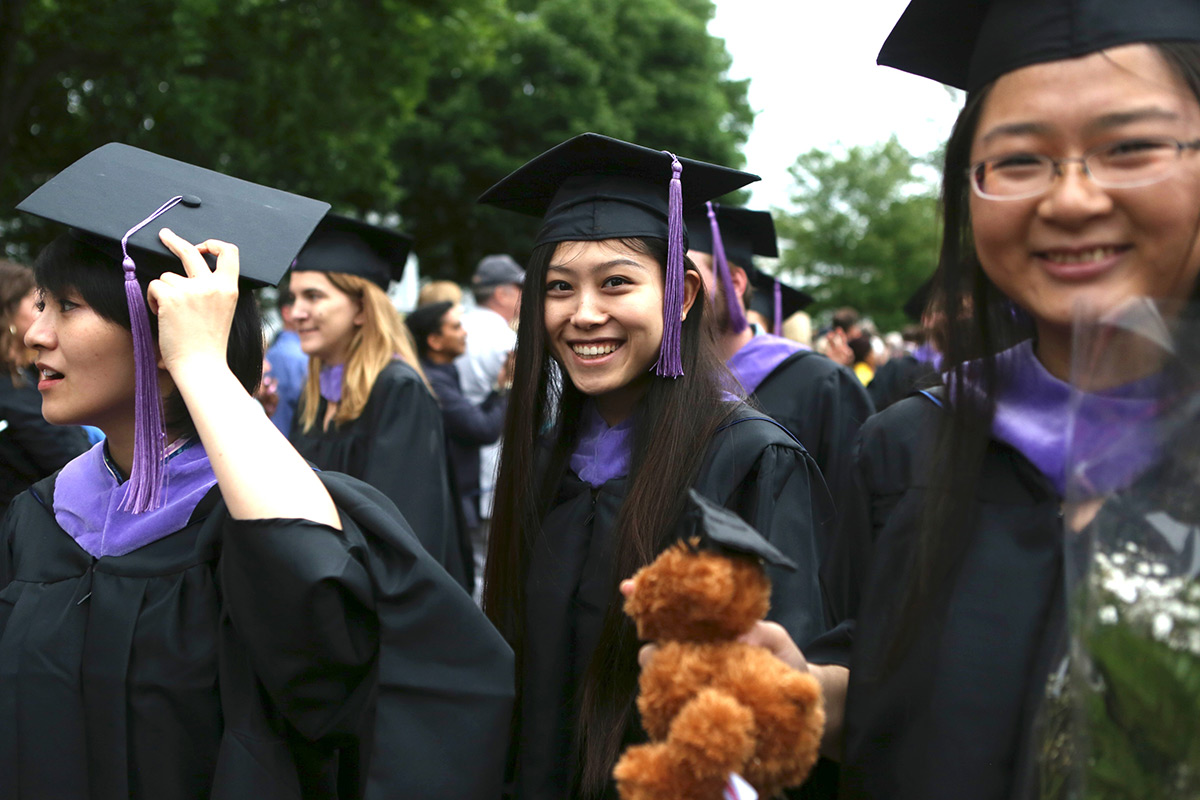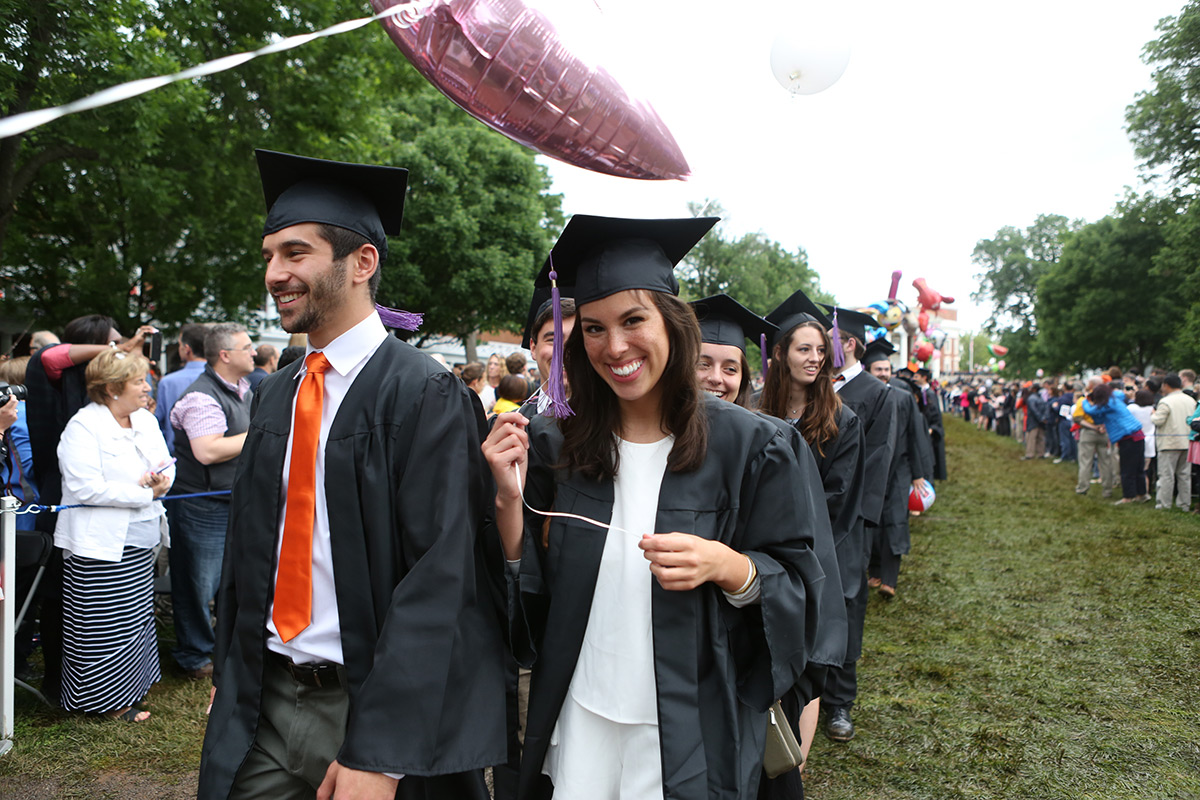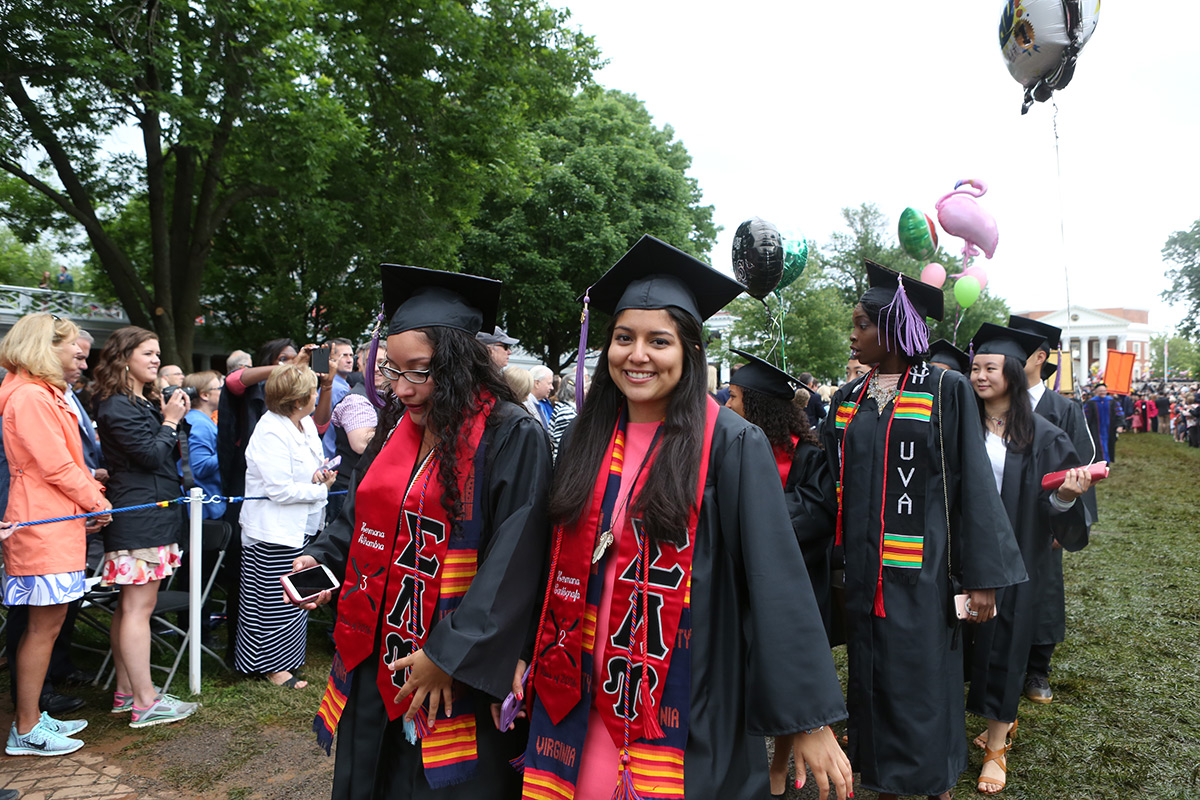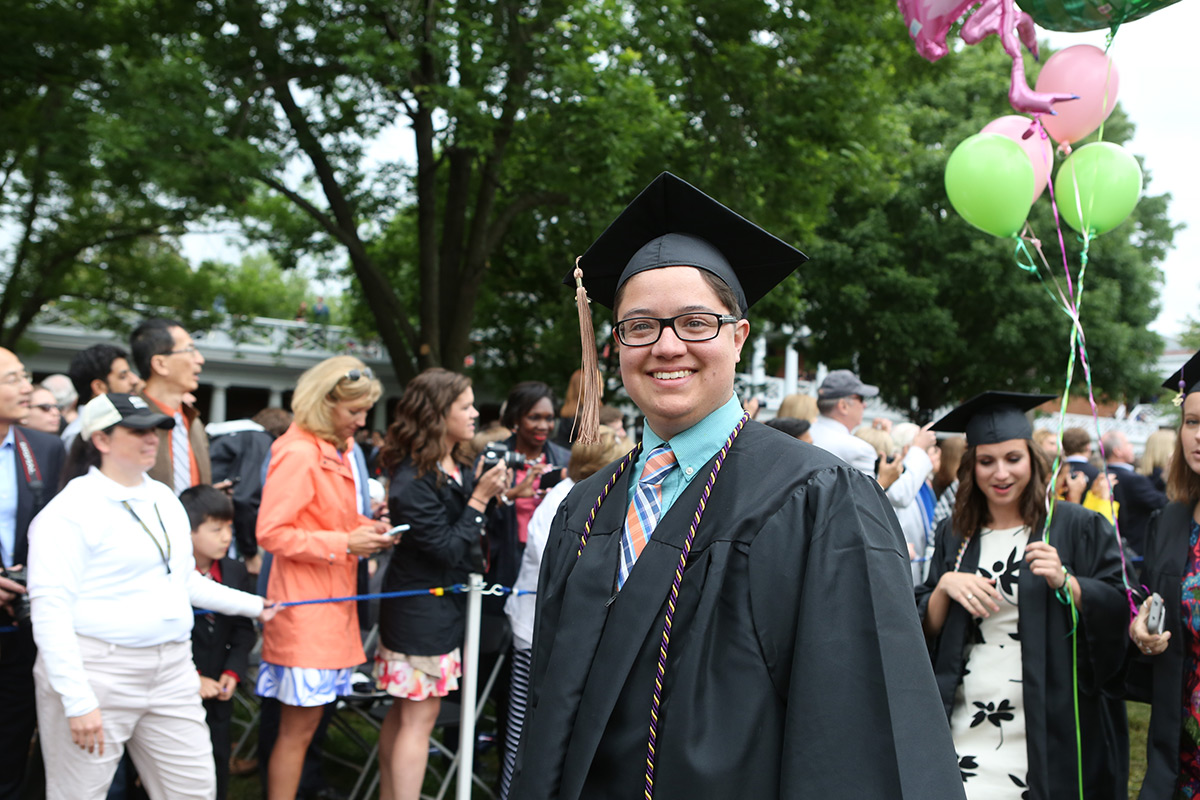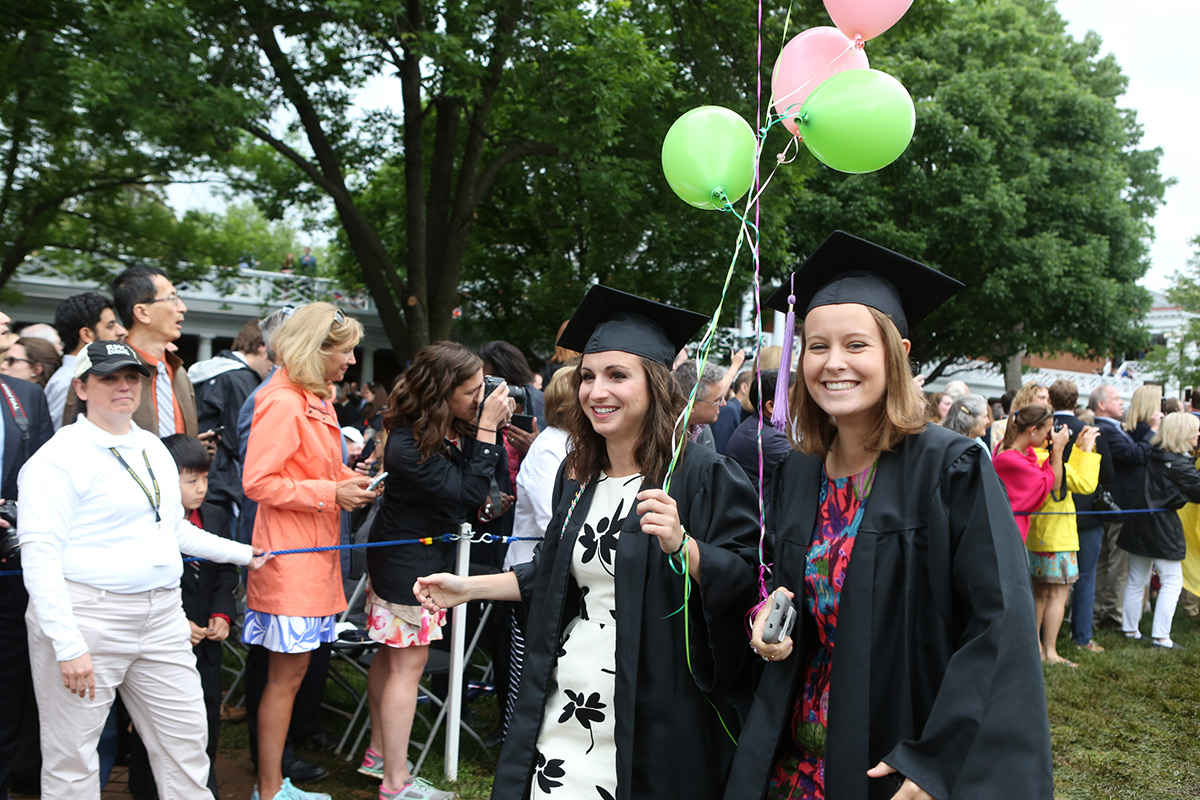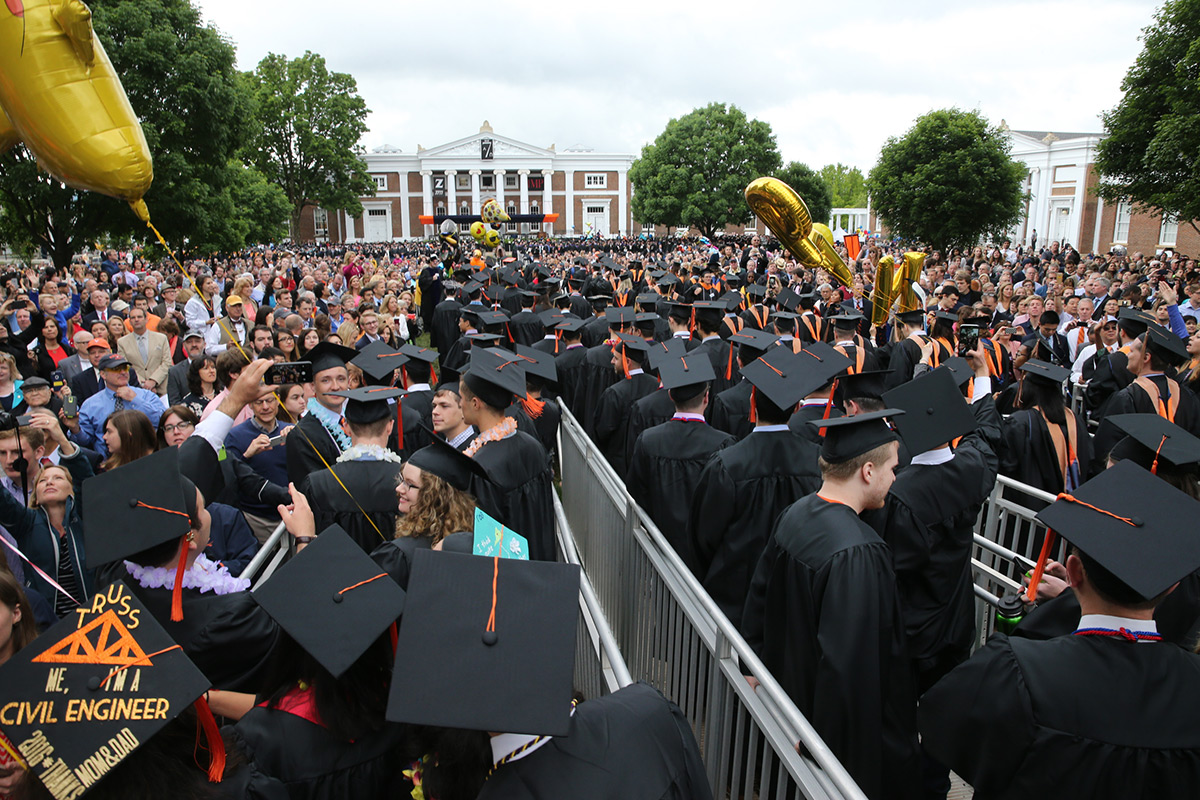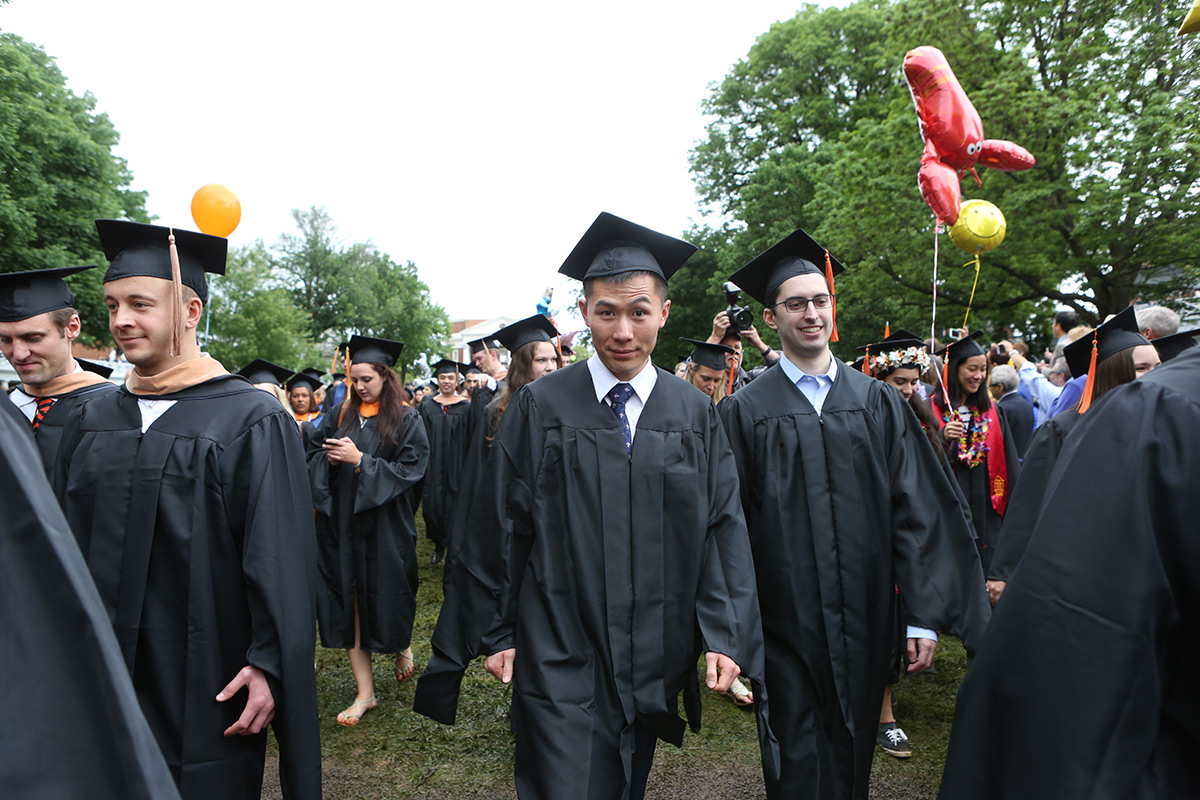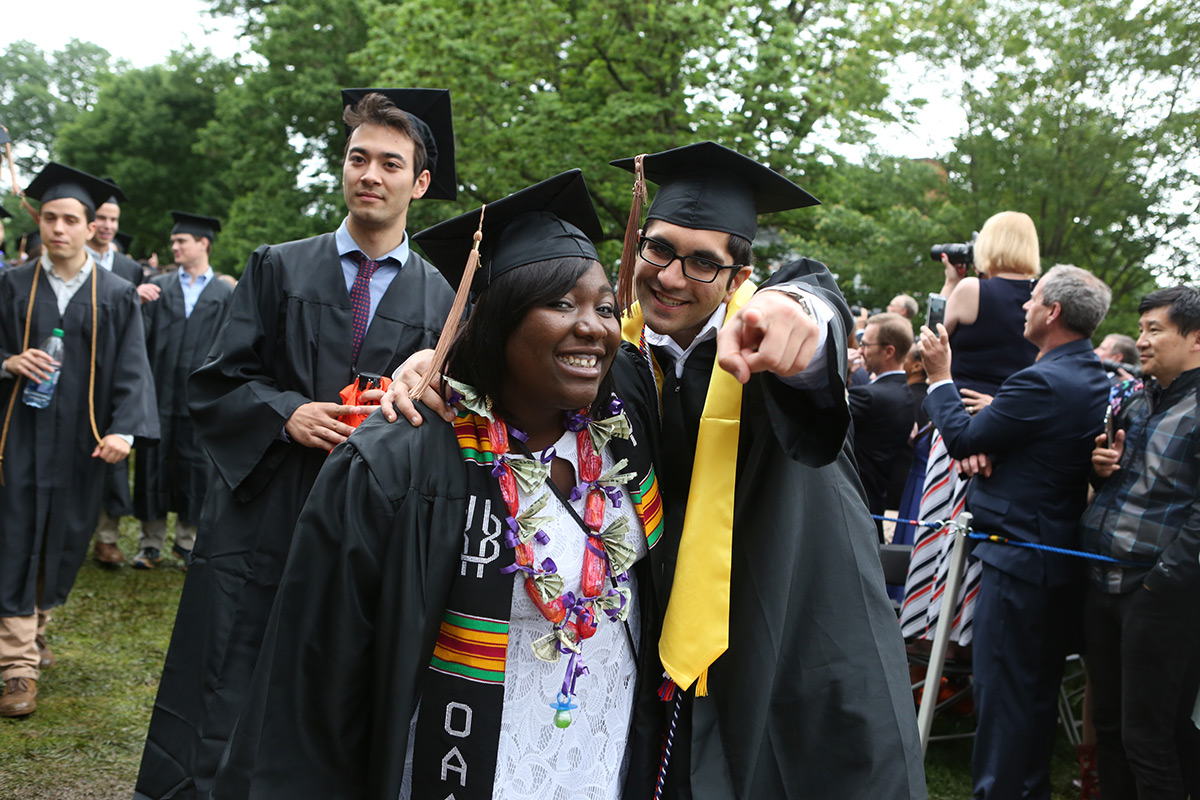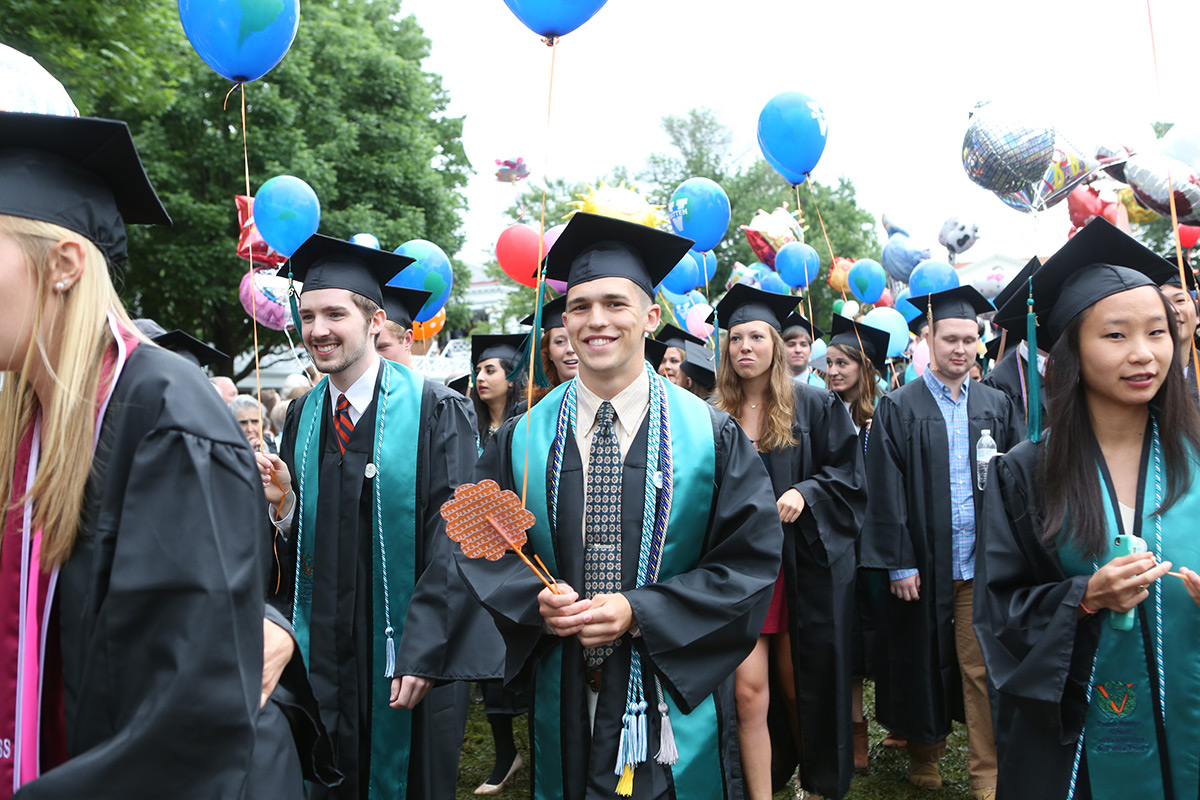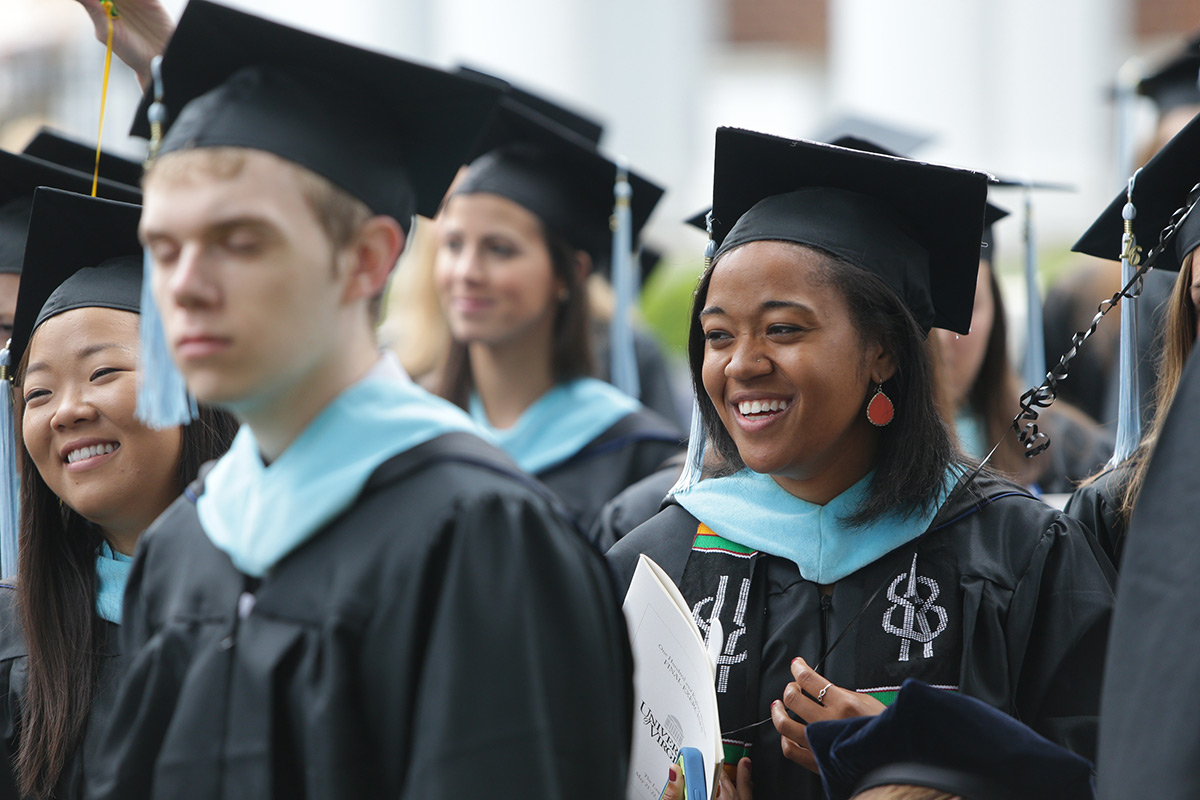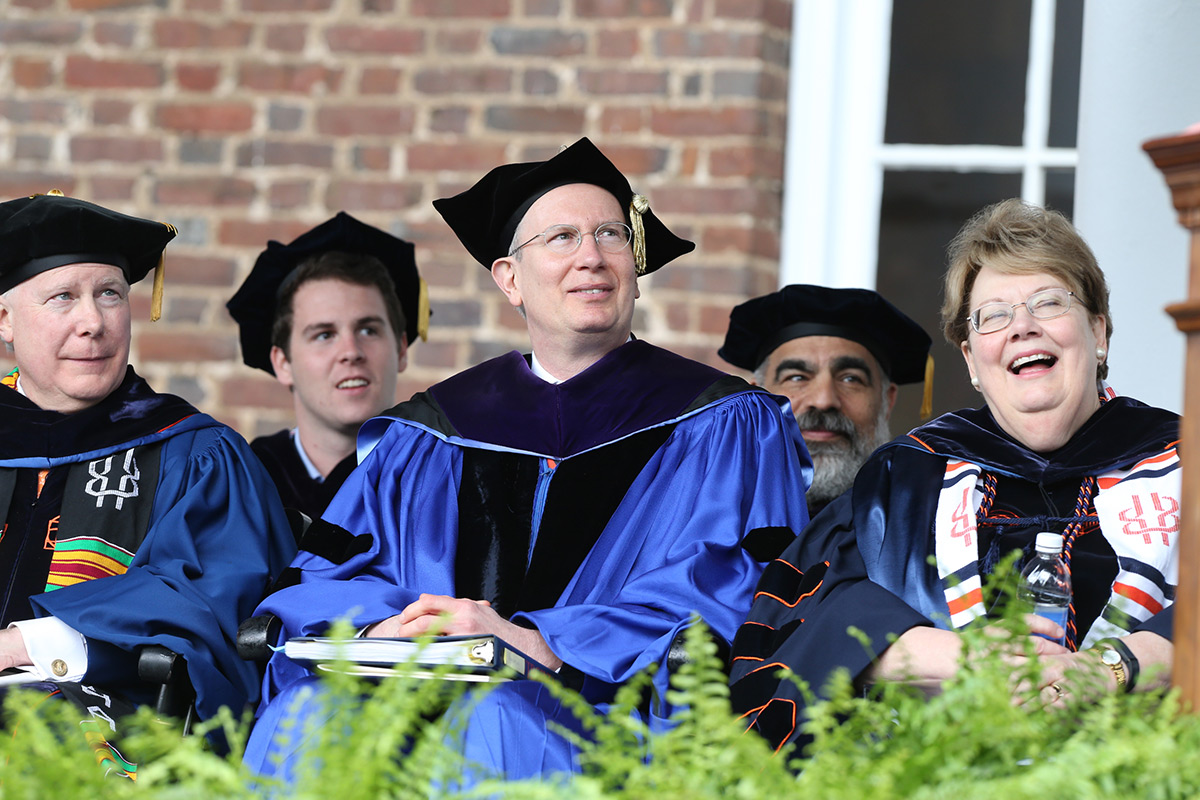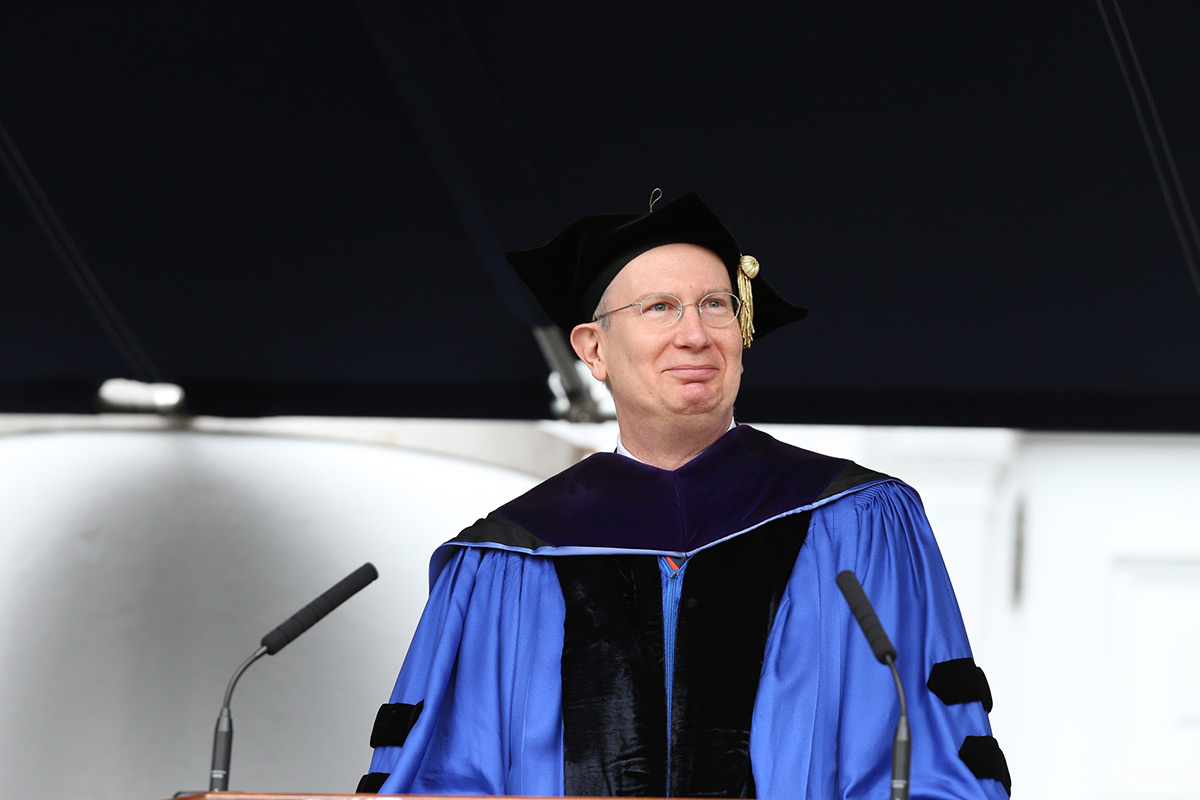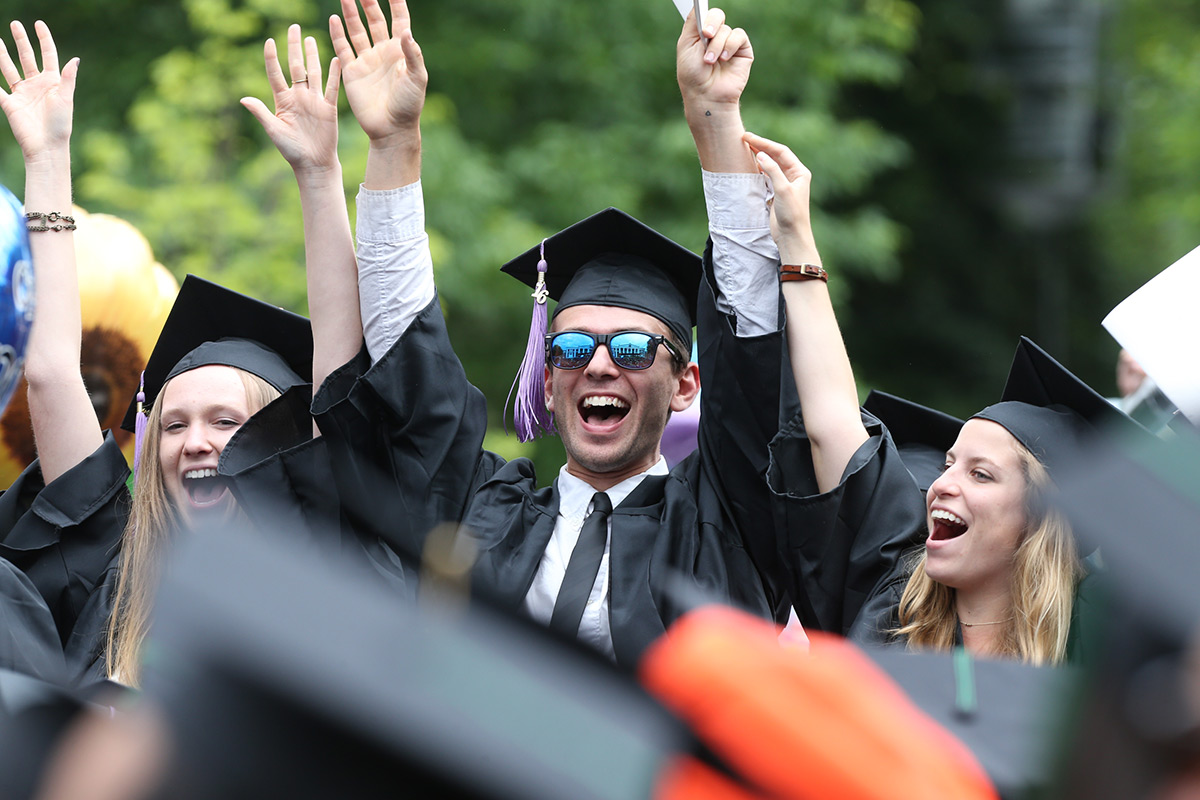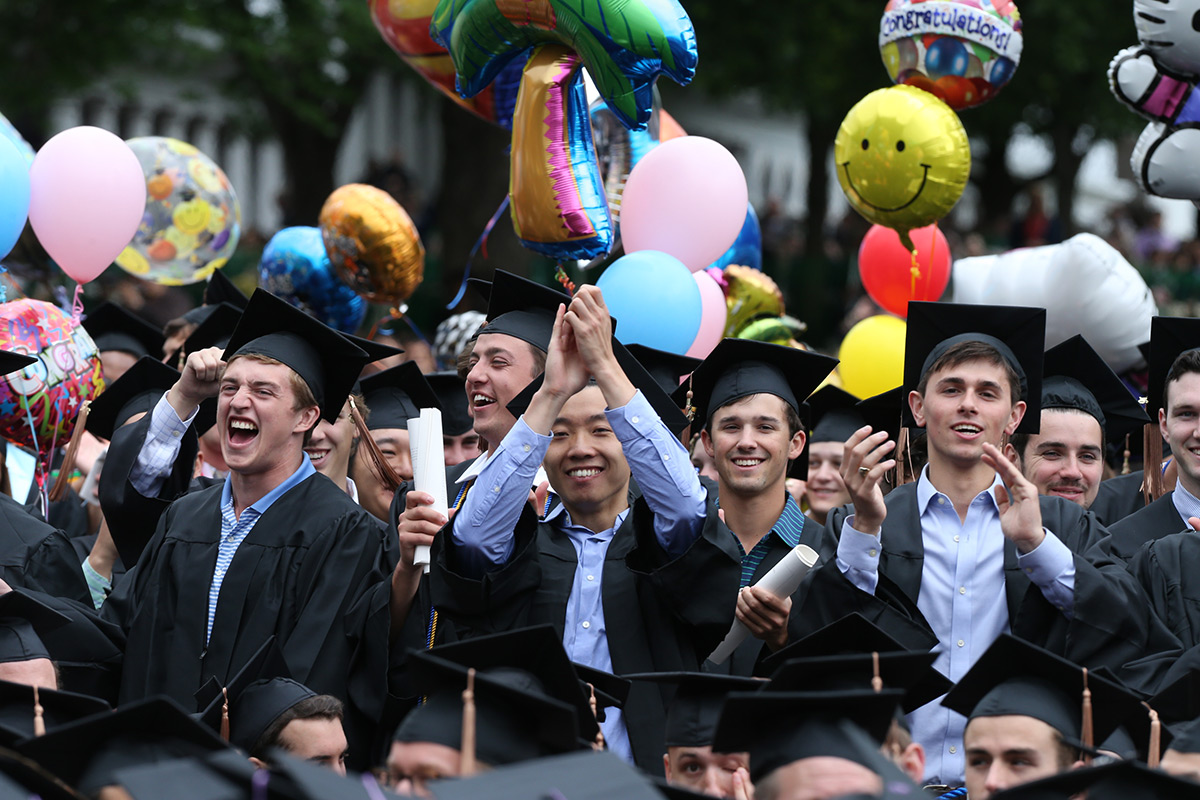 Final Exercises: Sunday, May 22nd 2016
During the second of two Final Exercises at the University of Virginia, thousands of graduates received degrees. All but those in Arts & Sciences were on hand for the ceremony. Take it all in or scrub through to find yourself, family members or friends.
Final Exercises
Saturday, May 21
During Saturday's UVA graduation ceremony, devoted to the College and Graduate School of Arts & Sciences, almost 3,000 degrees were conferred, and former U.S. Poet Laureate Rita Dove, a UVA English professor, gave the commencement address.
Although umbrellas and rain ponchos were as ubiquitous, graduates decked out in caps and gowns, the cool, misty morning did not dampen their enthusiasm and that of their families and friends.
Photos from the Day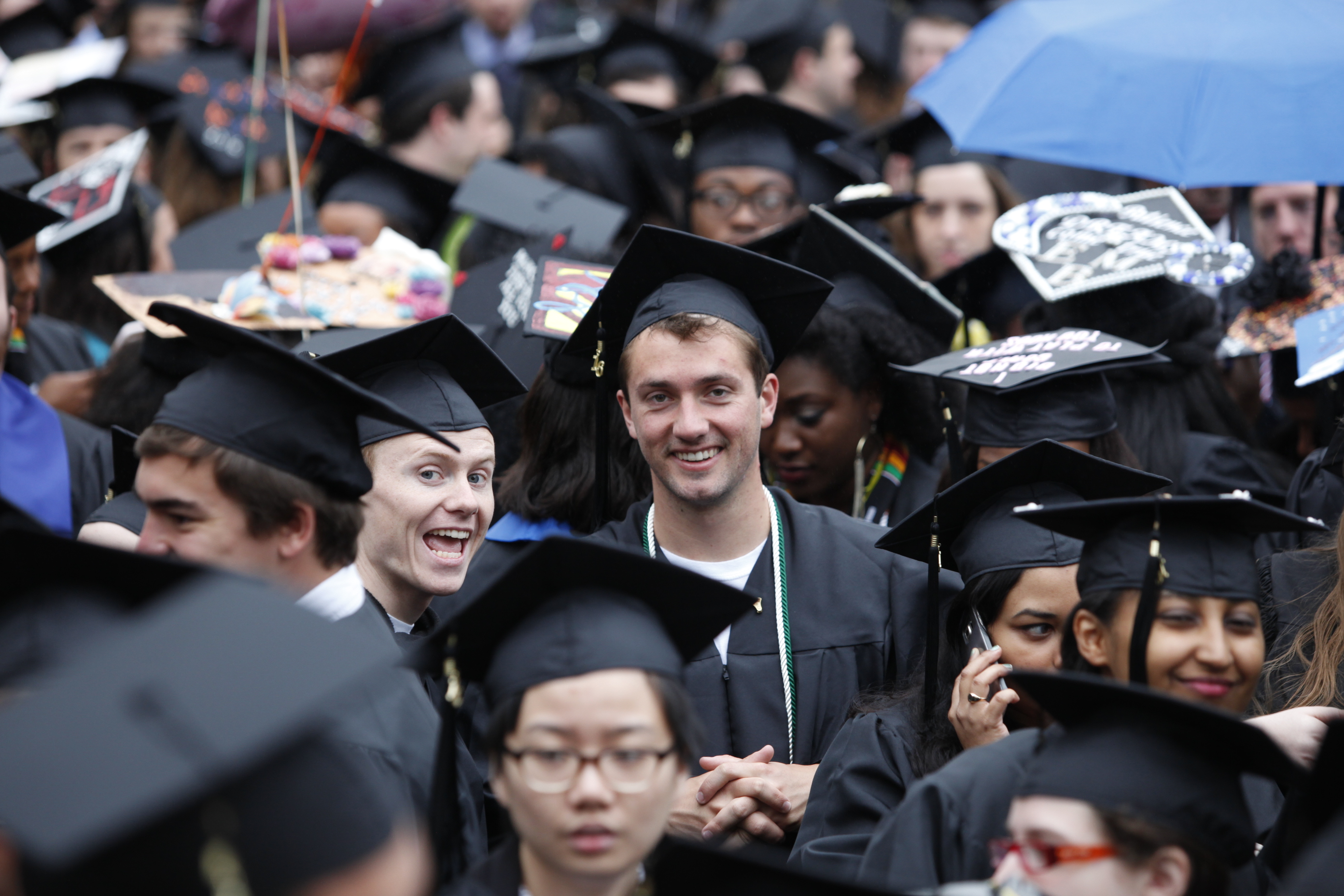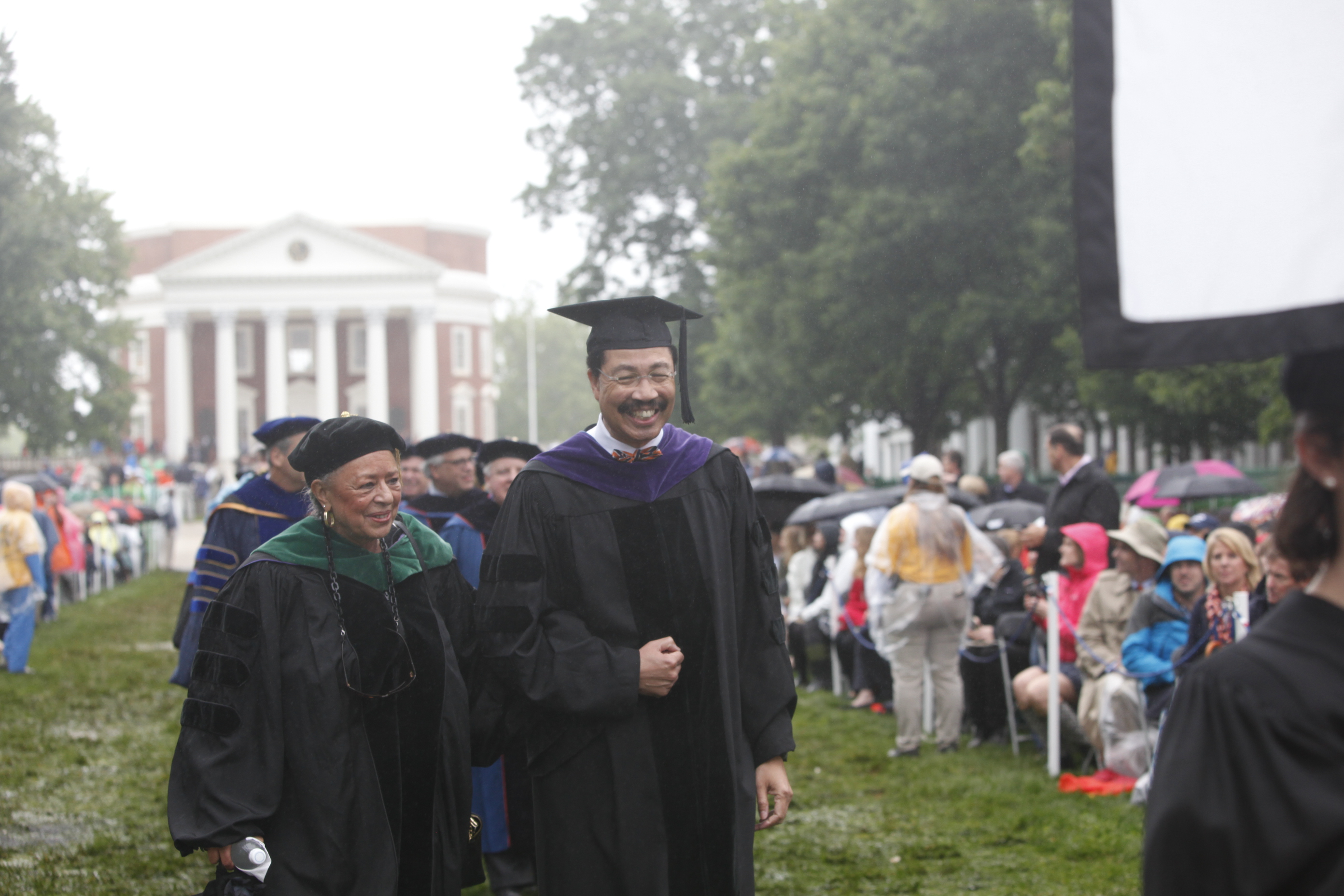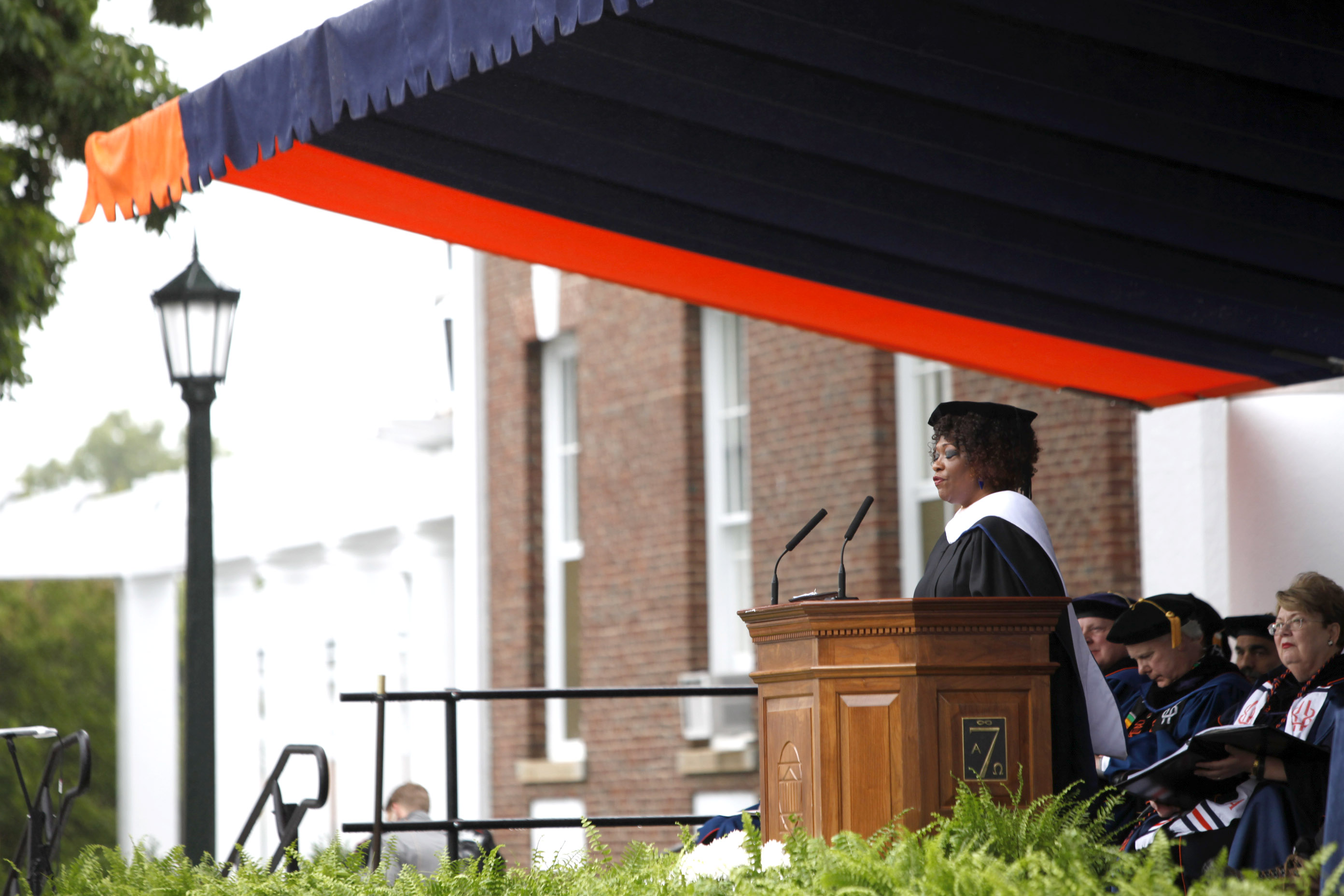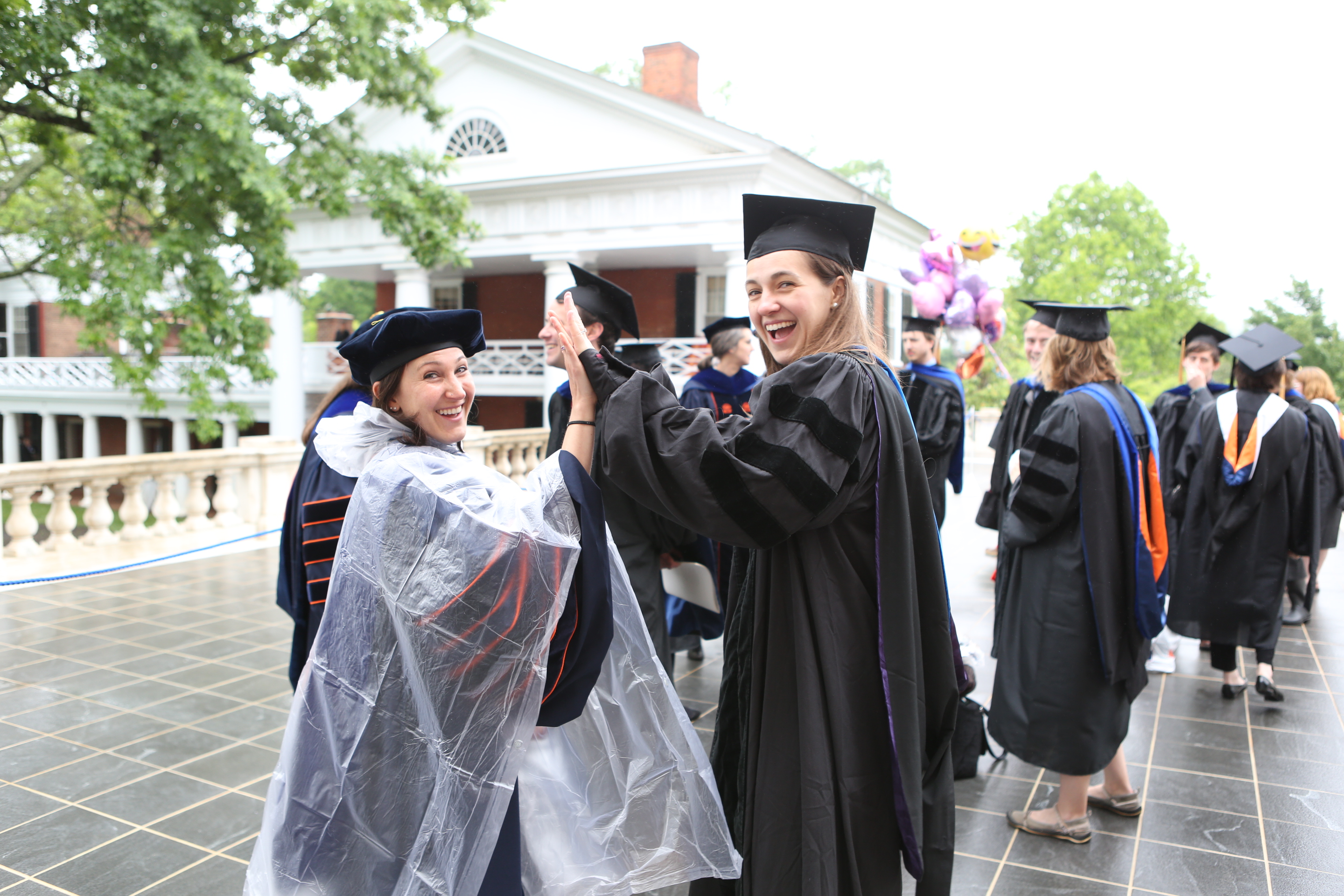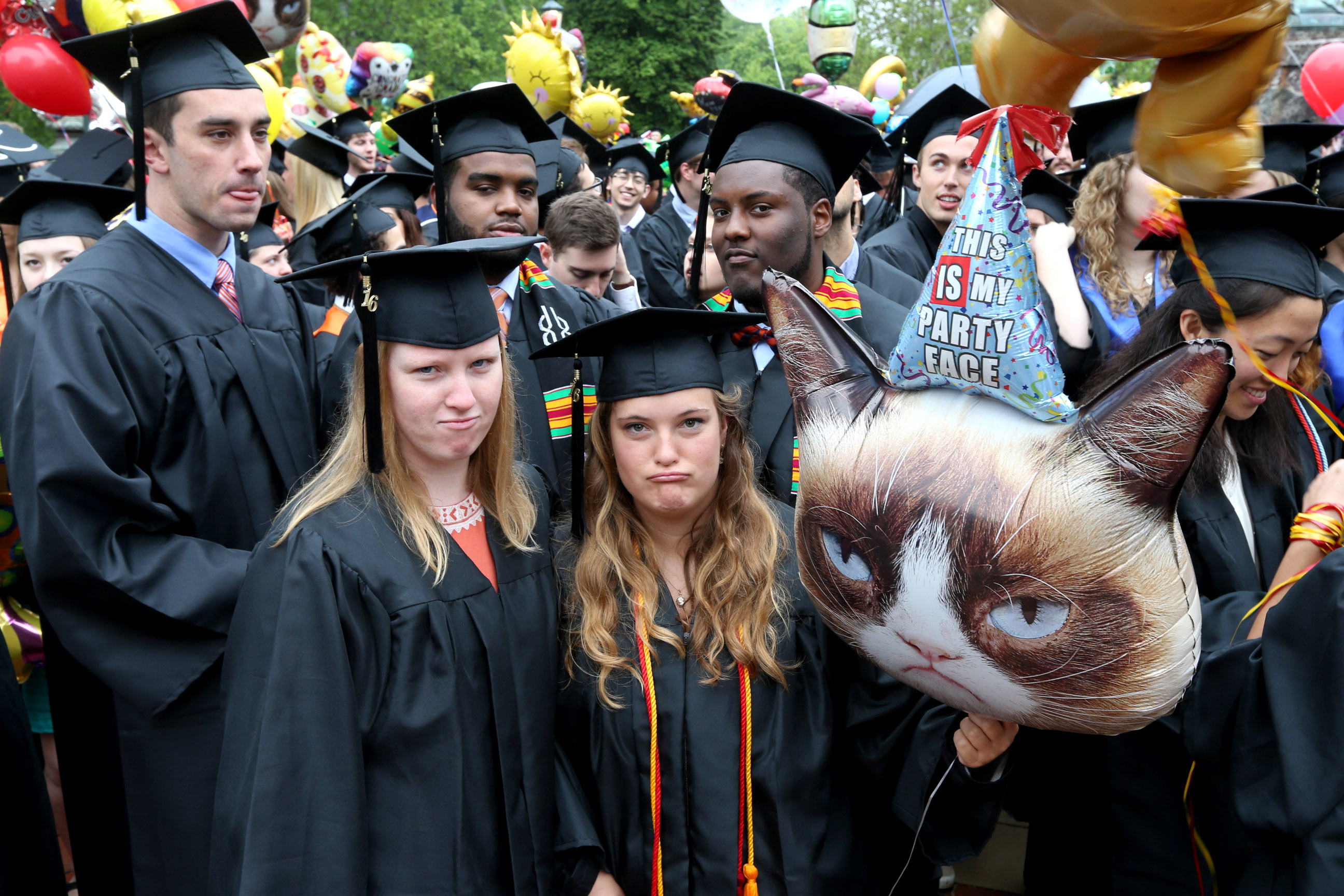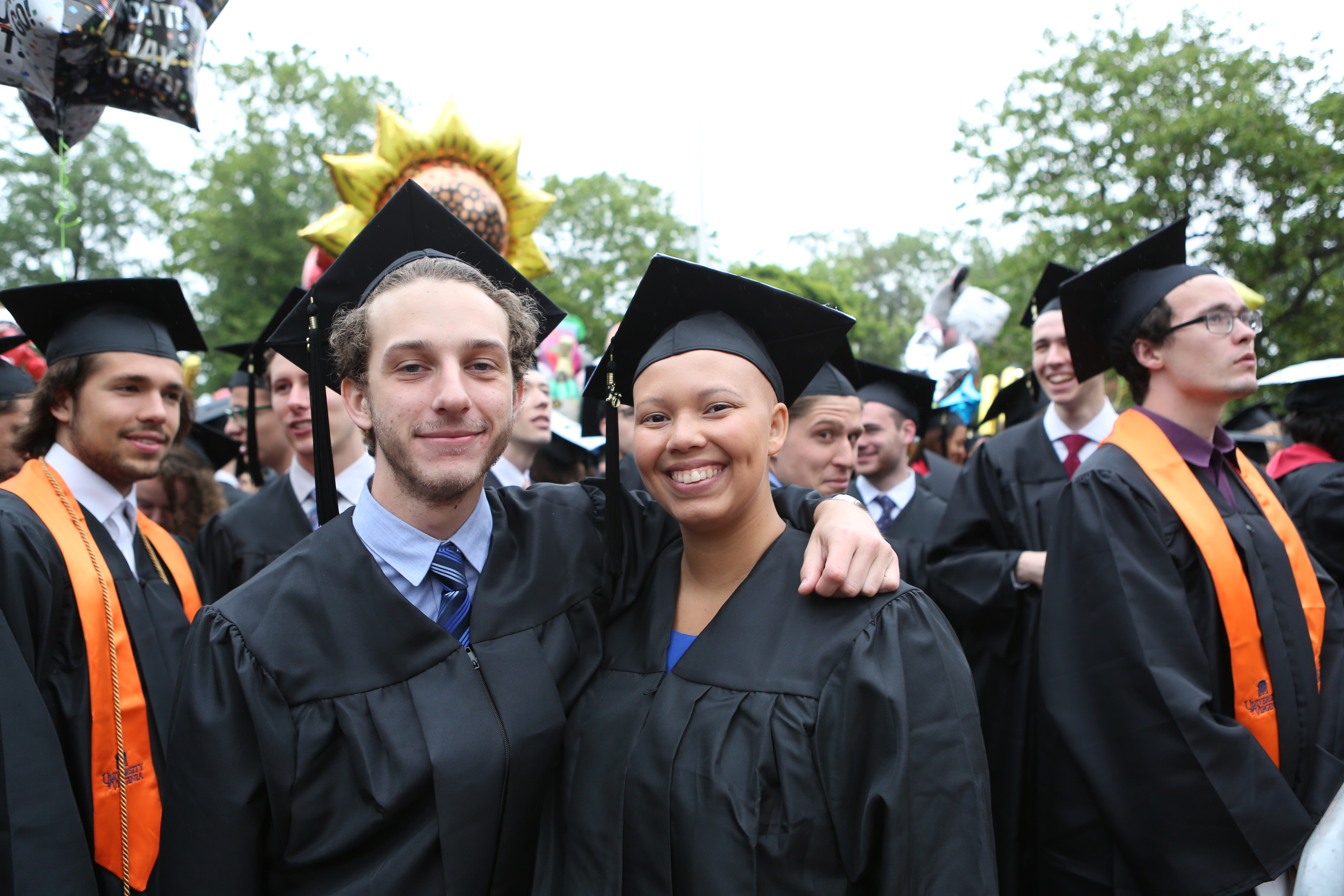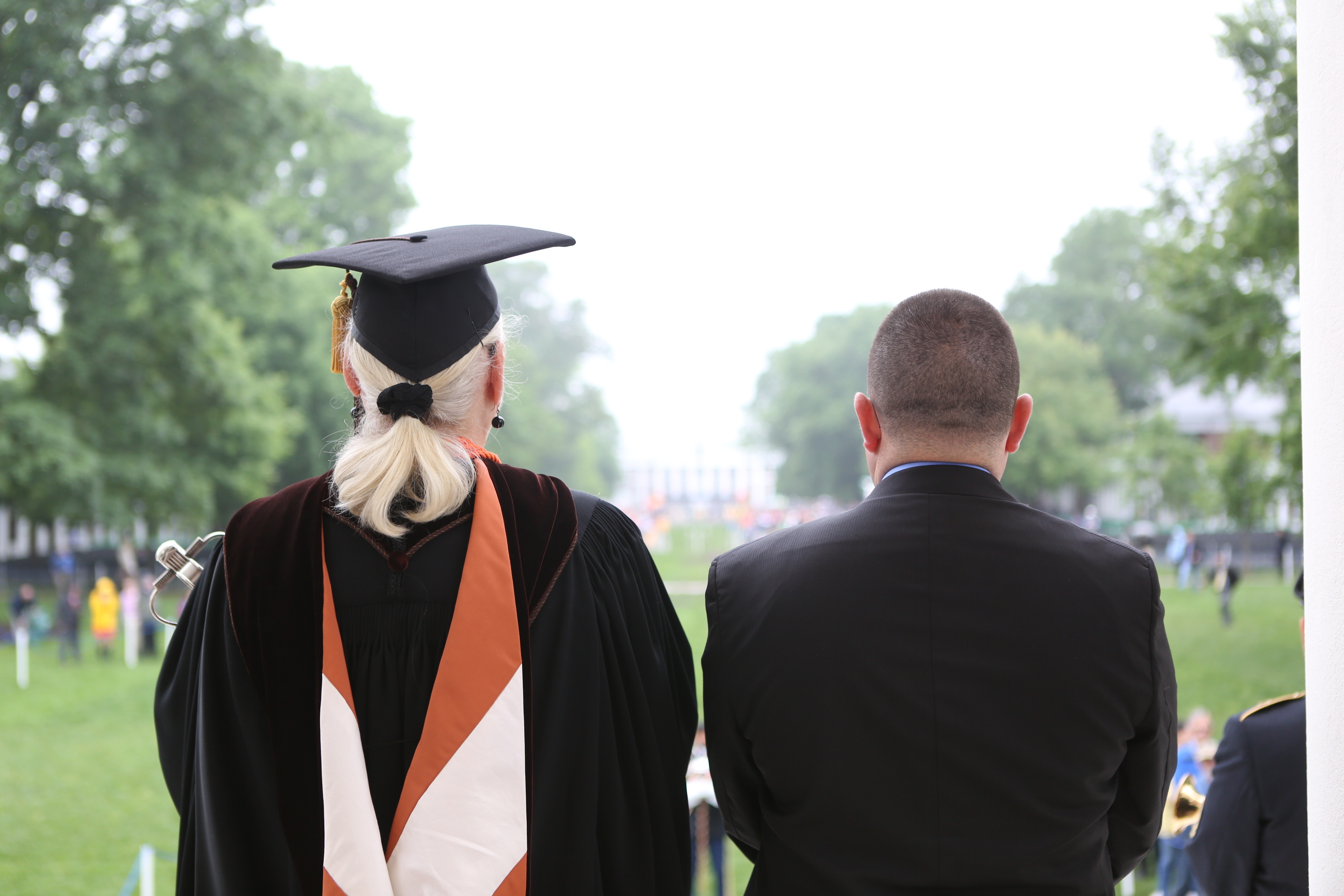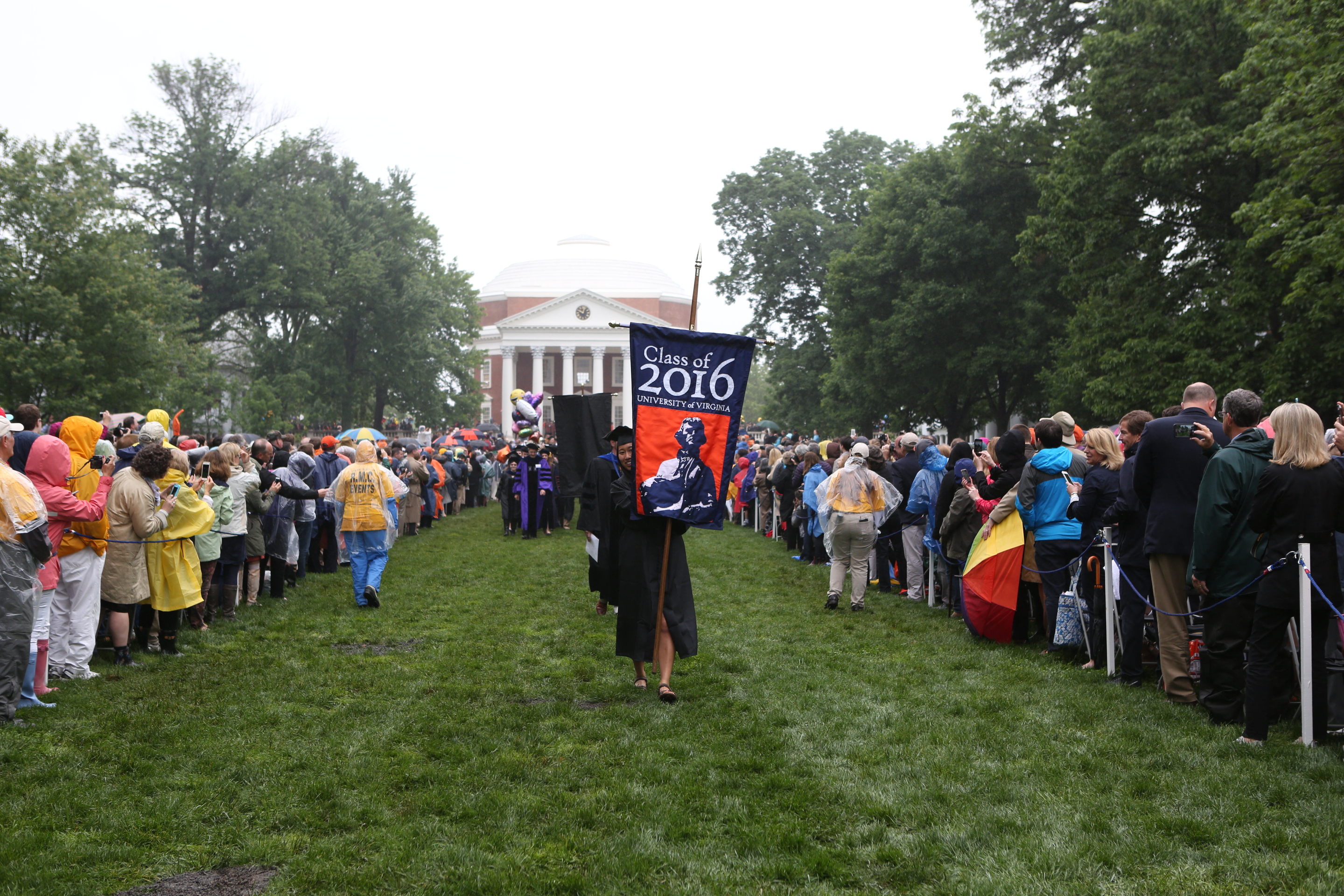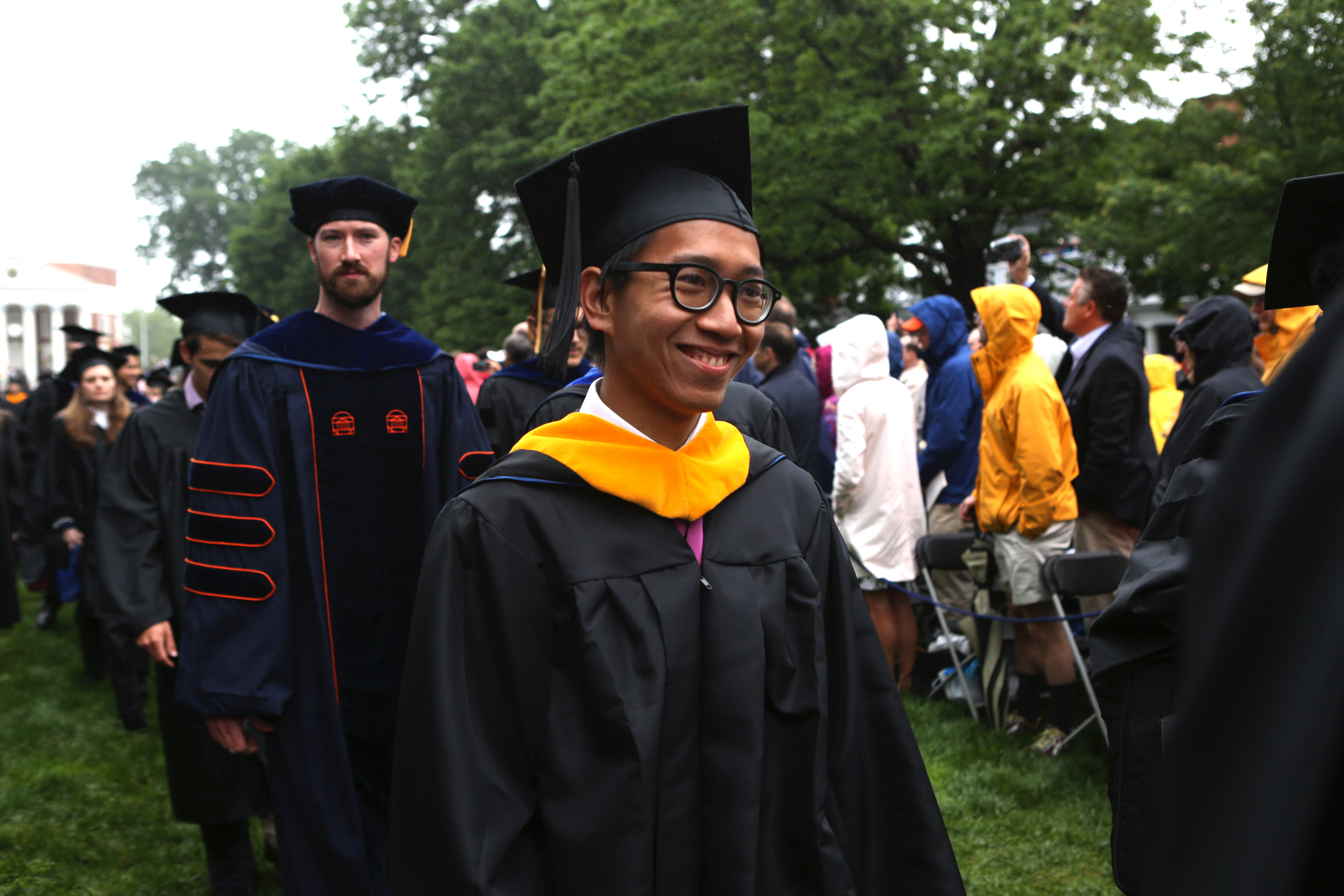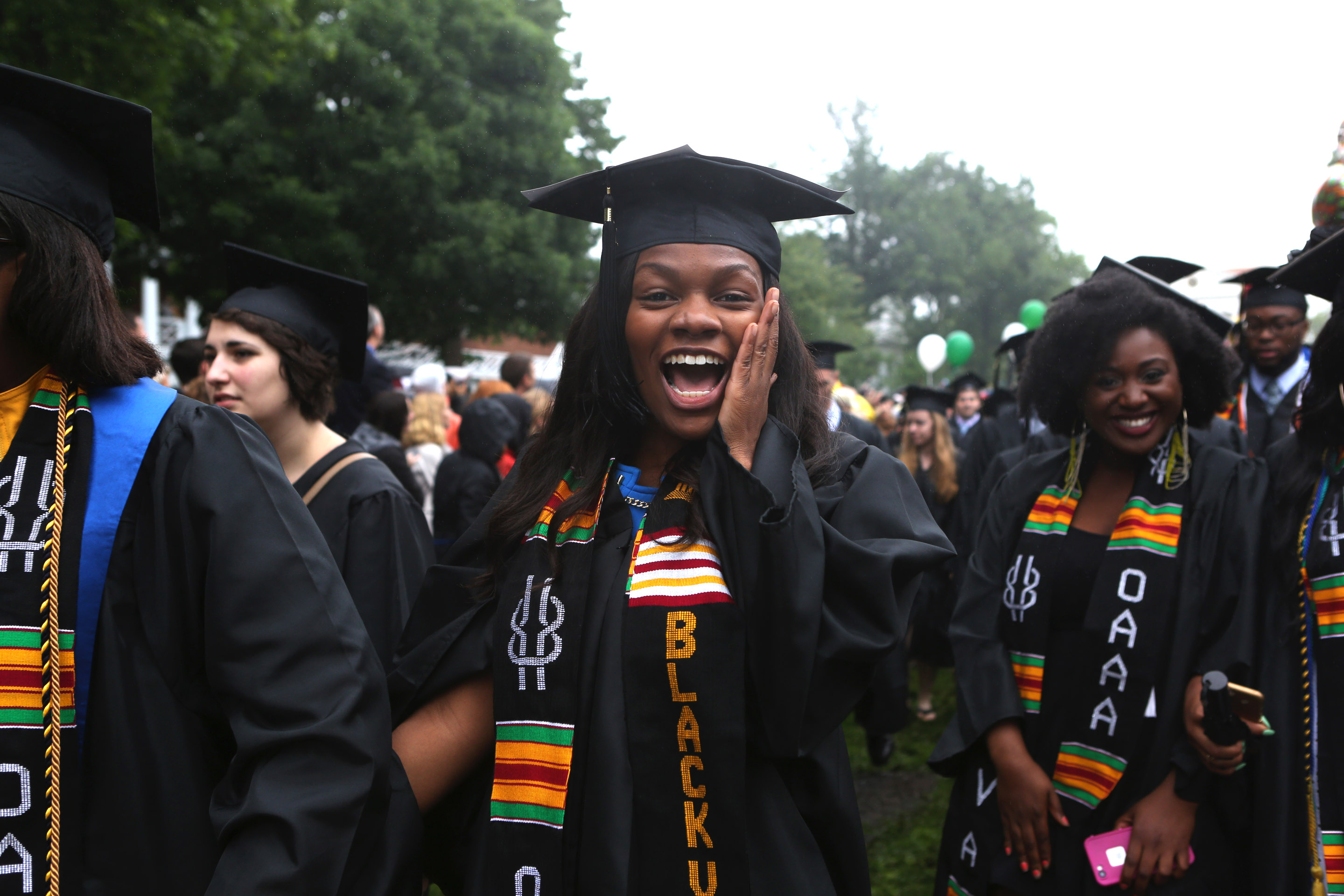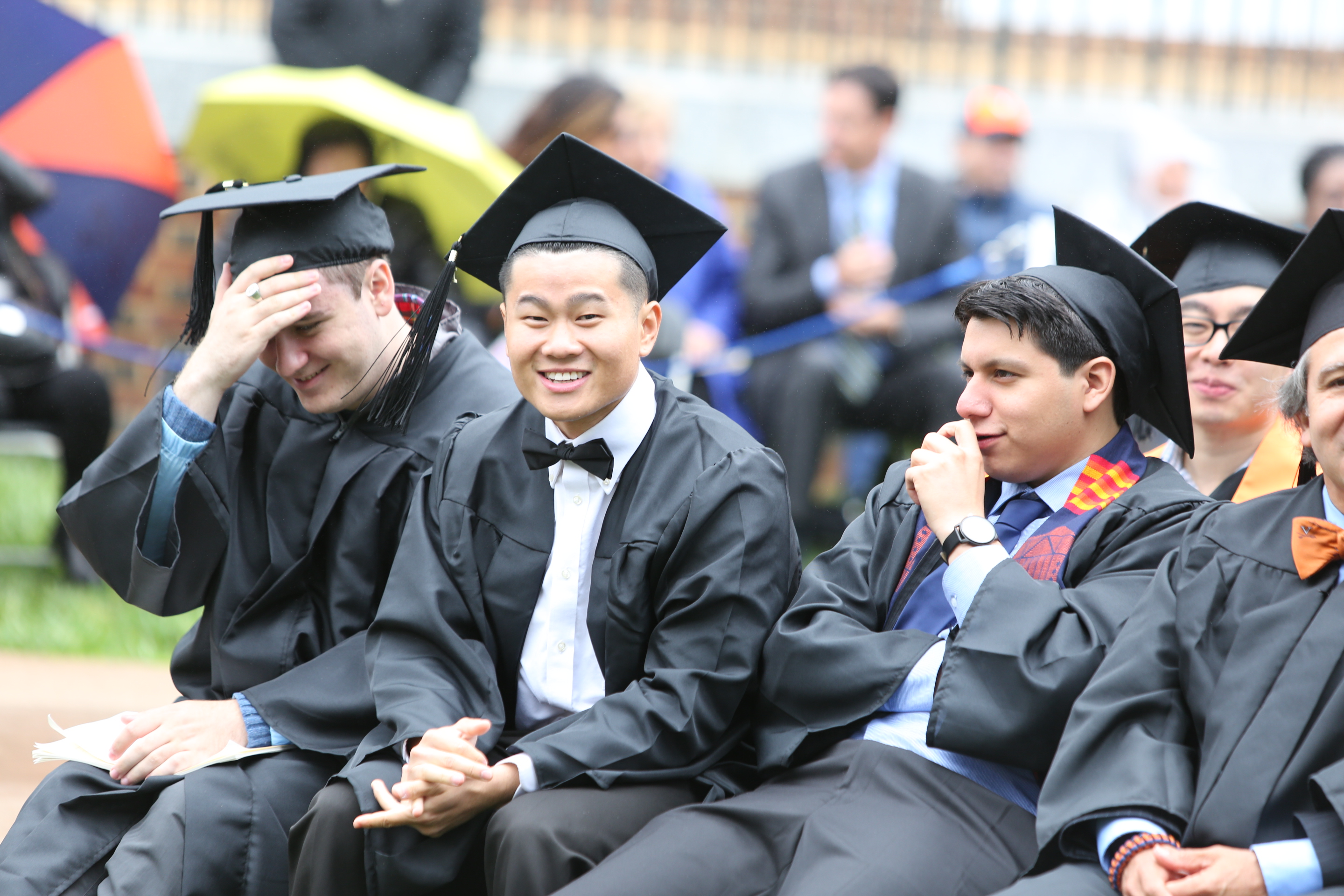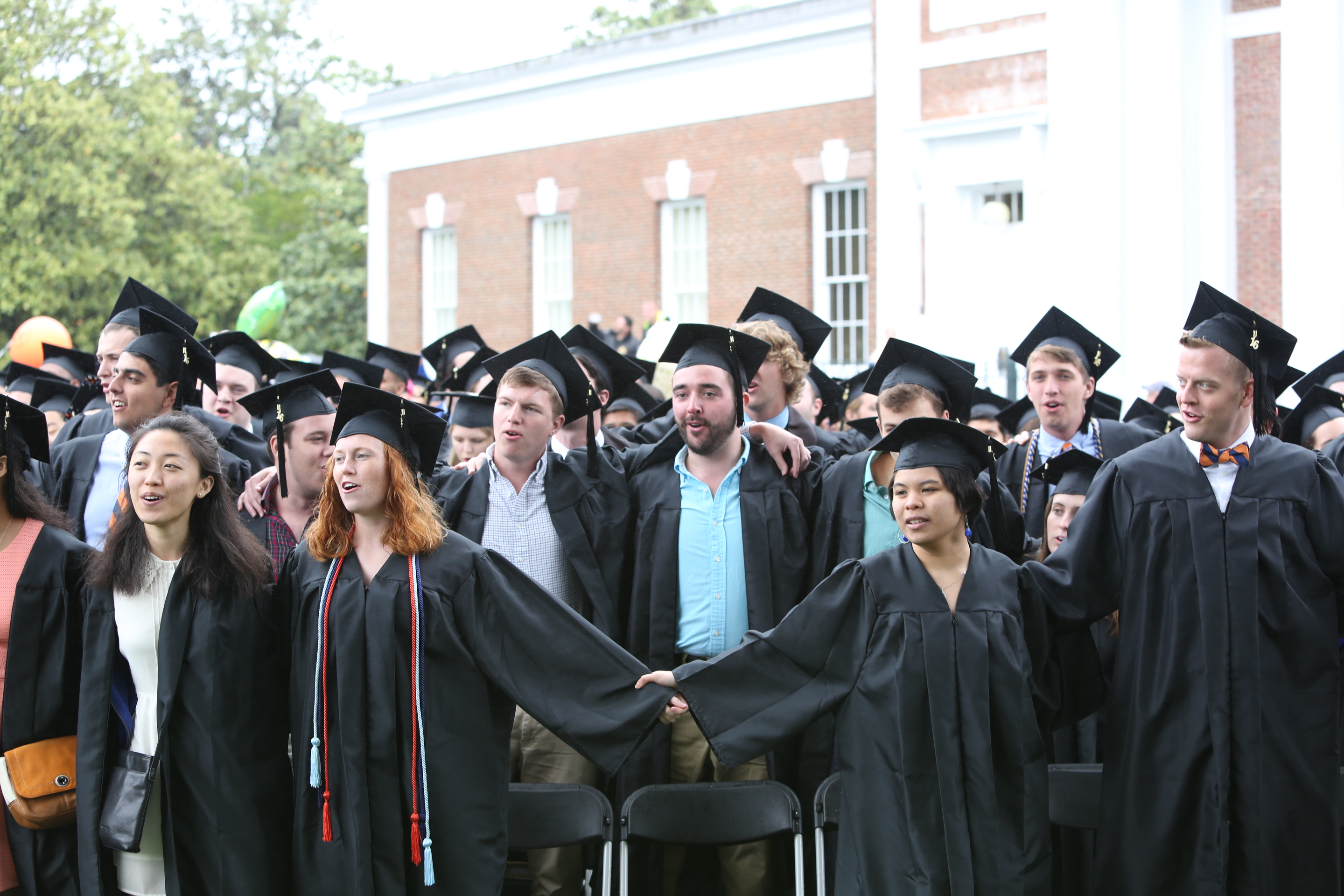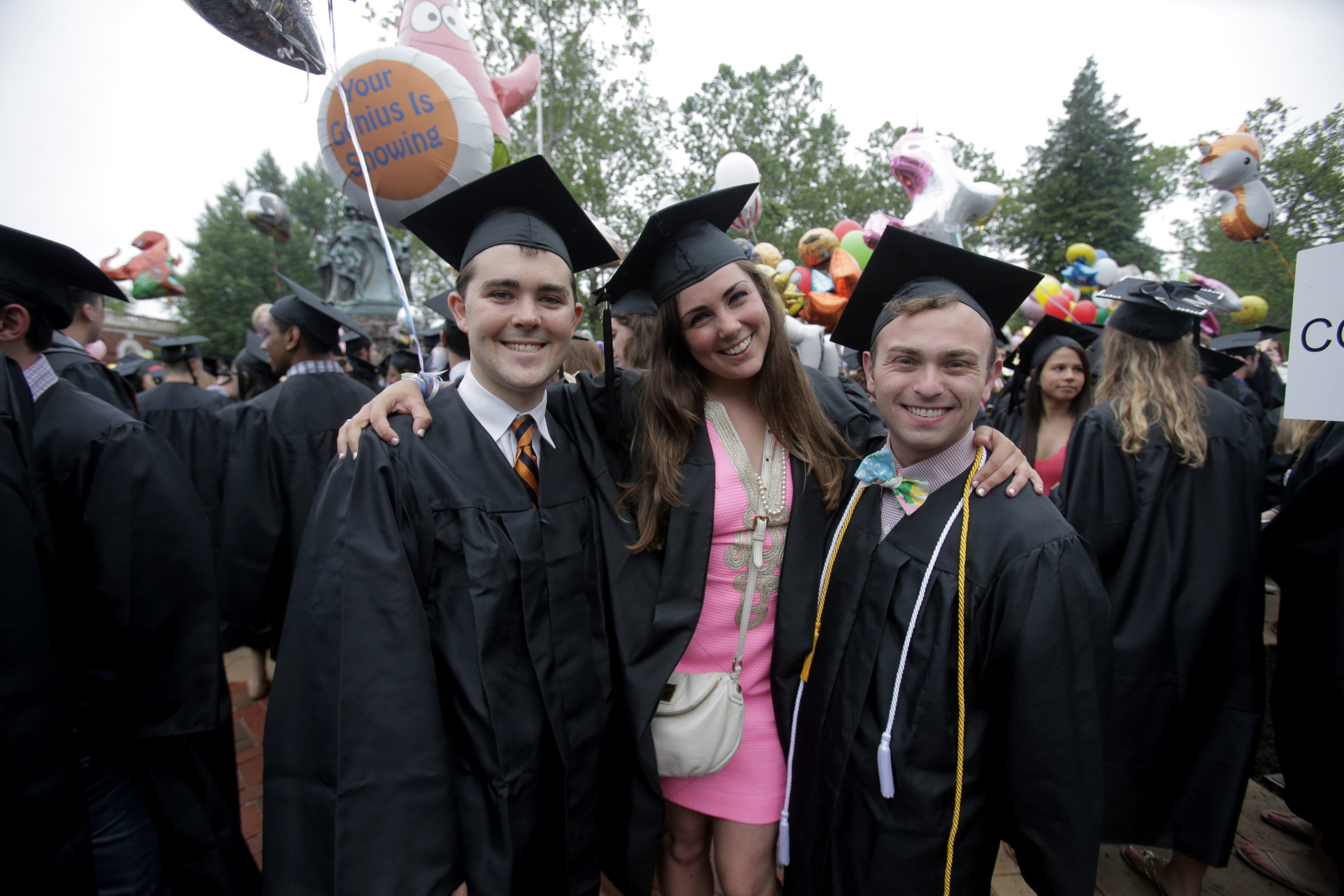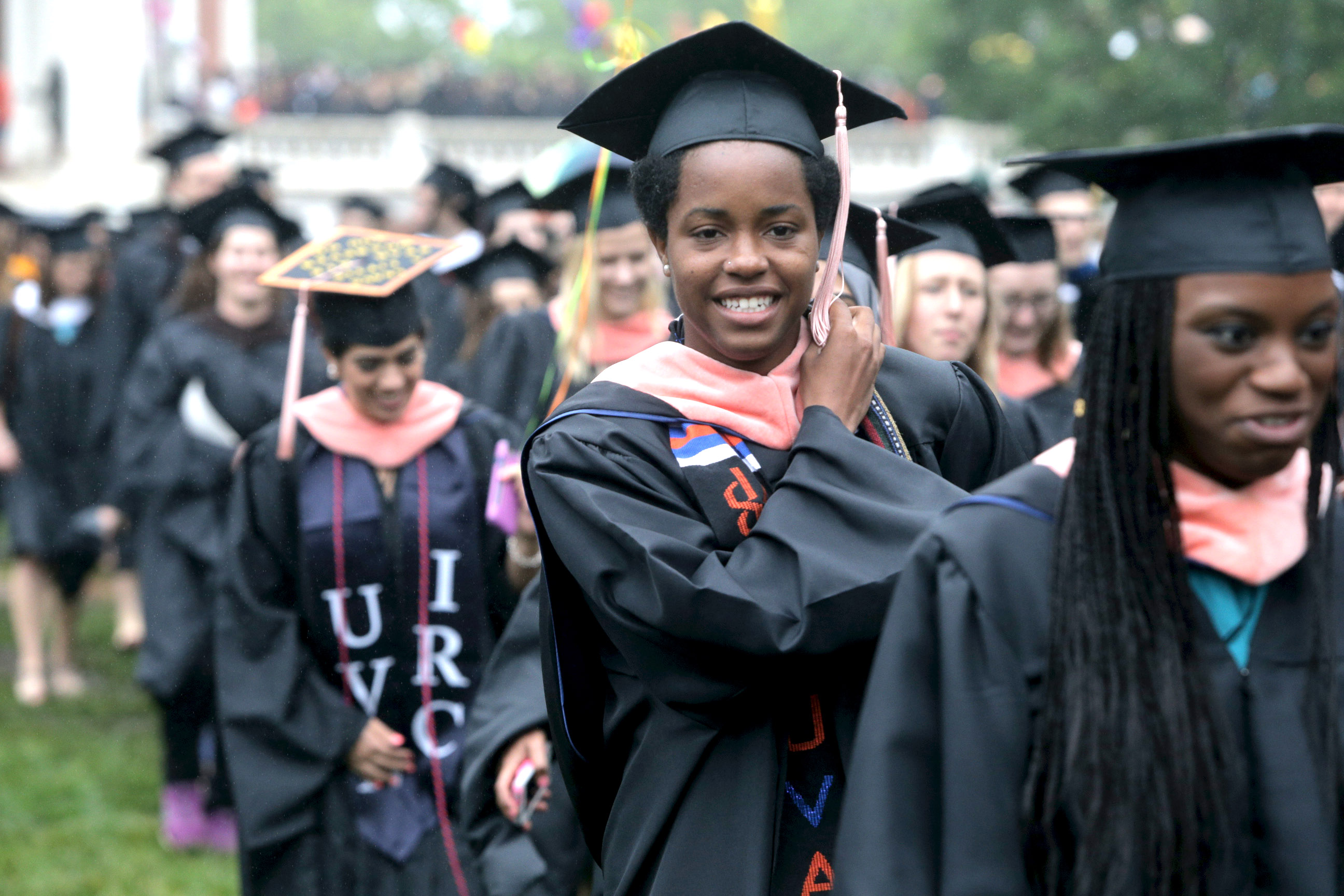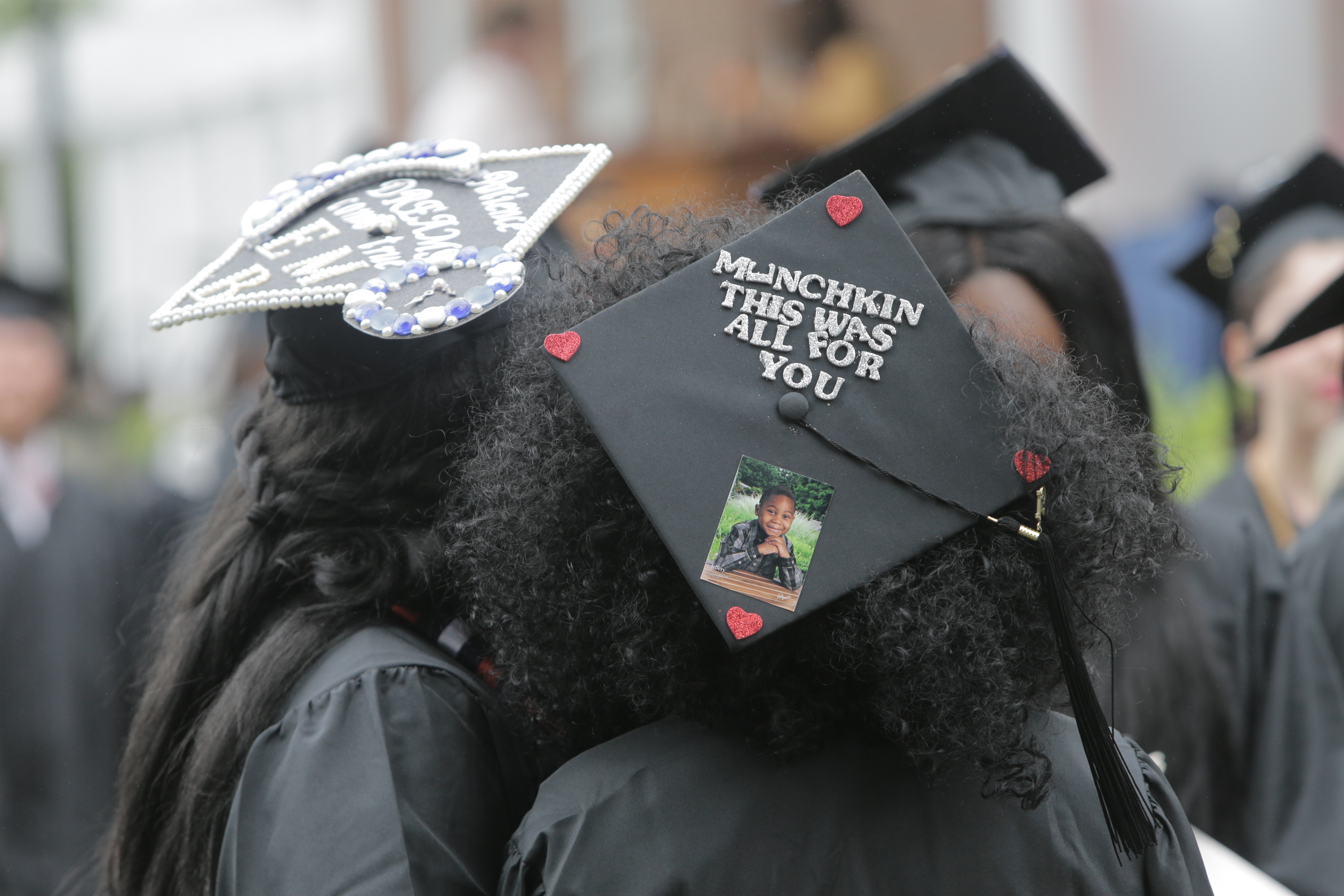 Final Exercises: Saturday, May 21st 2016
Graduates of the University of Virginia's College and Graduate School of Arts and Sciences rise up to receive their degrees. This contains the full 2016 procession, stage ceremony, including the conferring of degrees. Watch it all or sift to see if you can find familiar faces in the crowd. Graduates of UVA's remaining 10 schools celebrate their success on Sunday, May 22nd.
Valedictory Exercises
Friday, May 20
From the steps of Old Cabell Hall, acclaimed actress Sarah Drew looked on as thousands of soon-to-be University of Virginia alumni sat earnestly amongst the backdrop of the renovated Rotunda, anticipating her words of wisdom.
Drew, who earned her bachelor's degree in drama from UVA in 2002, delivered the keynote address at Friday's Valedictory Exercises.
Photos from the Day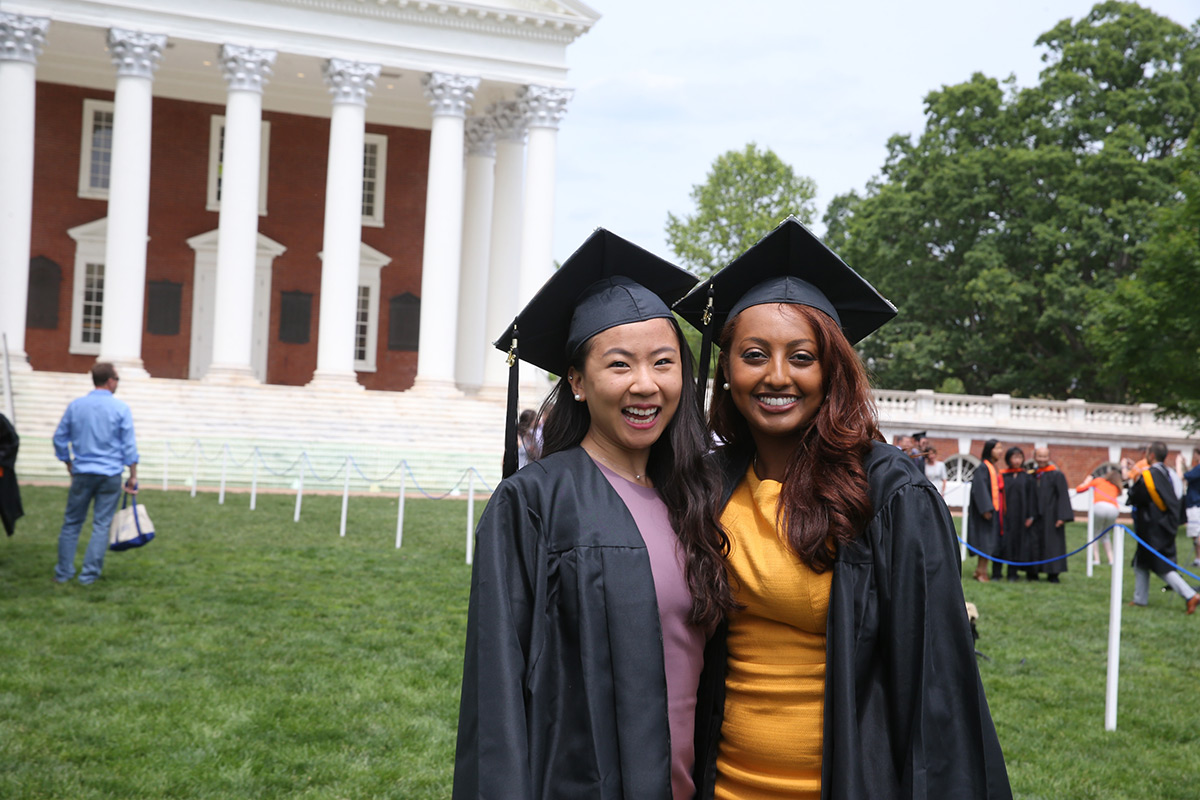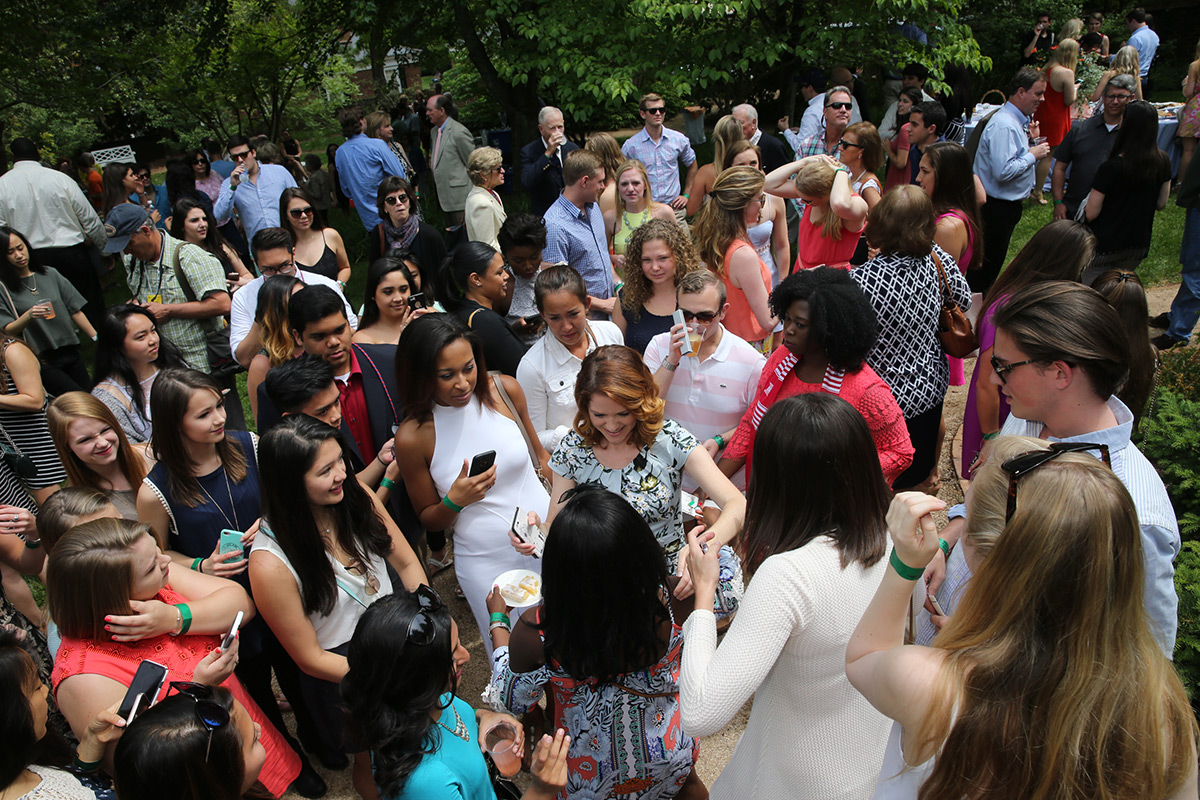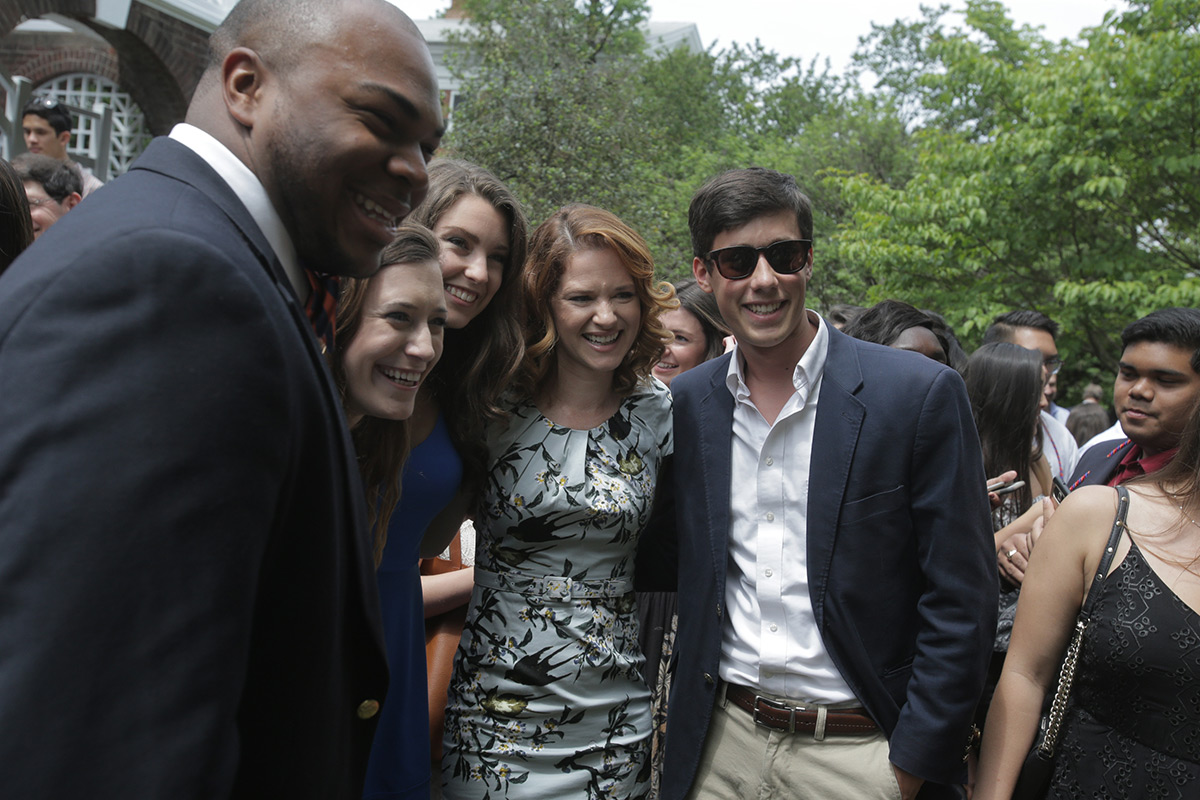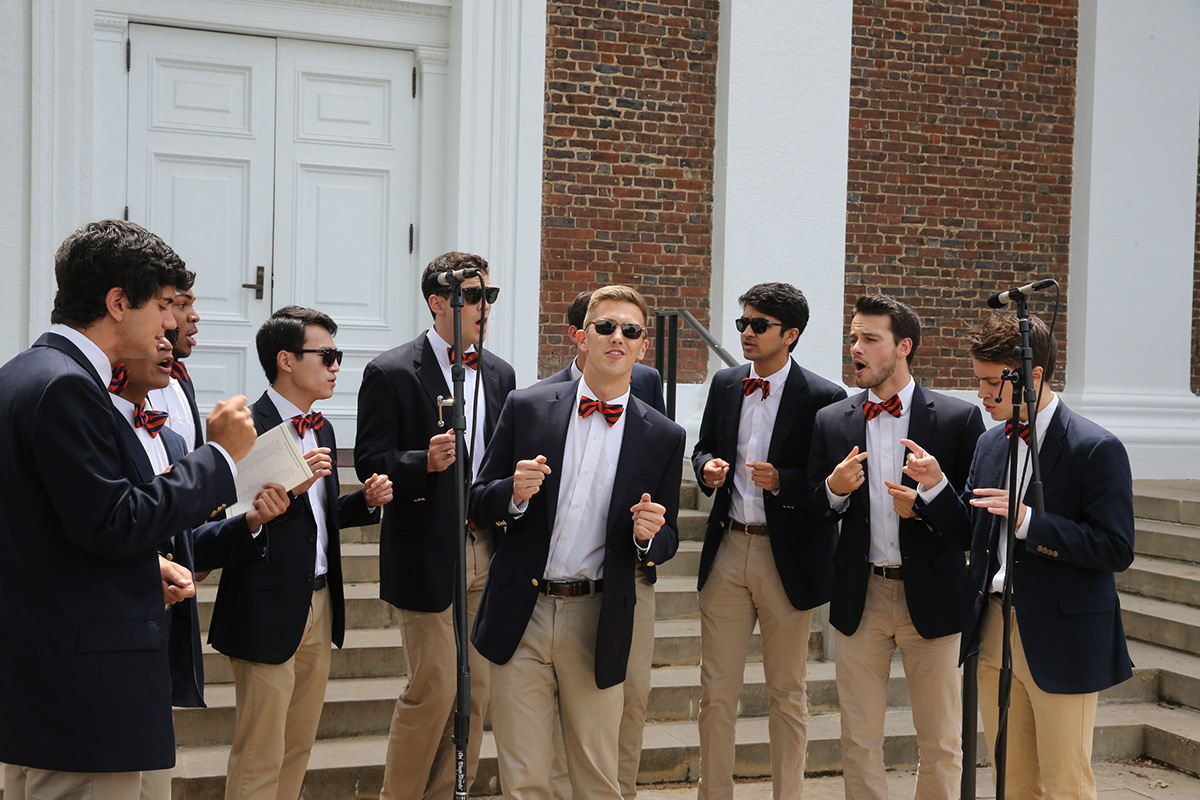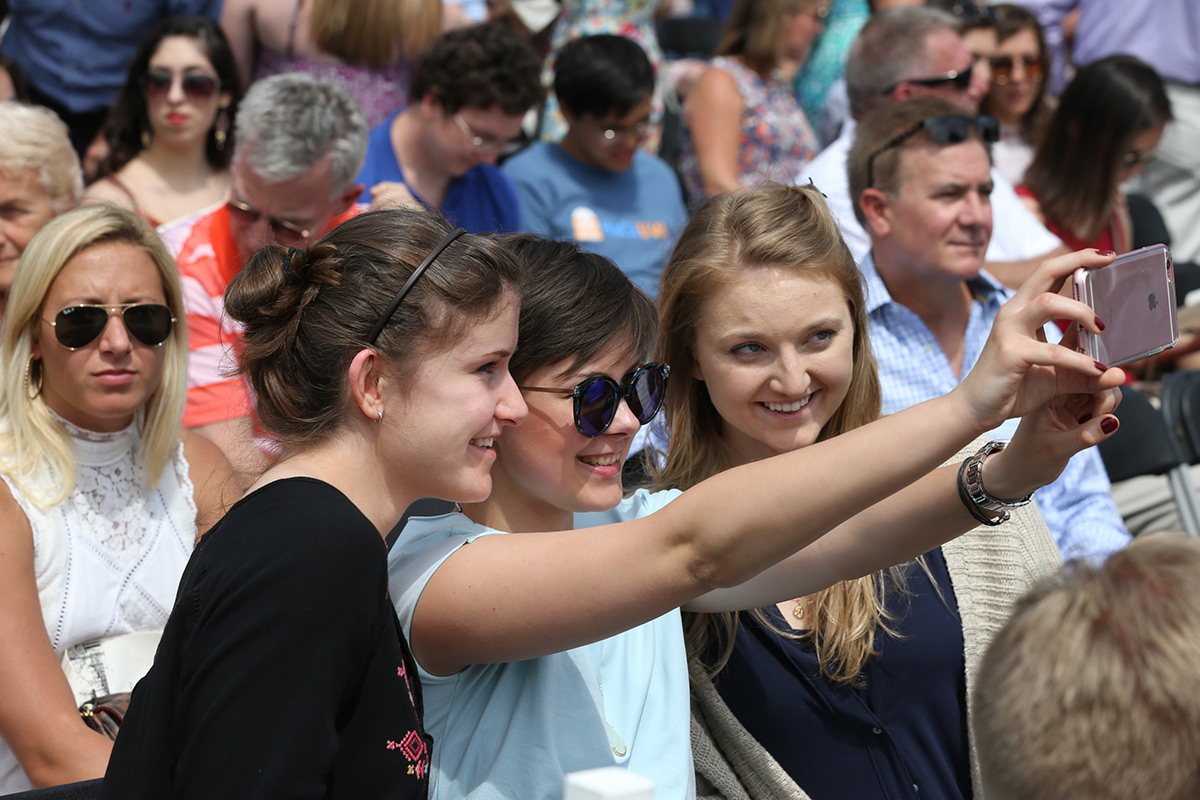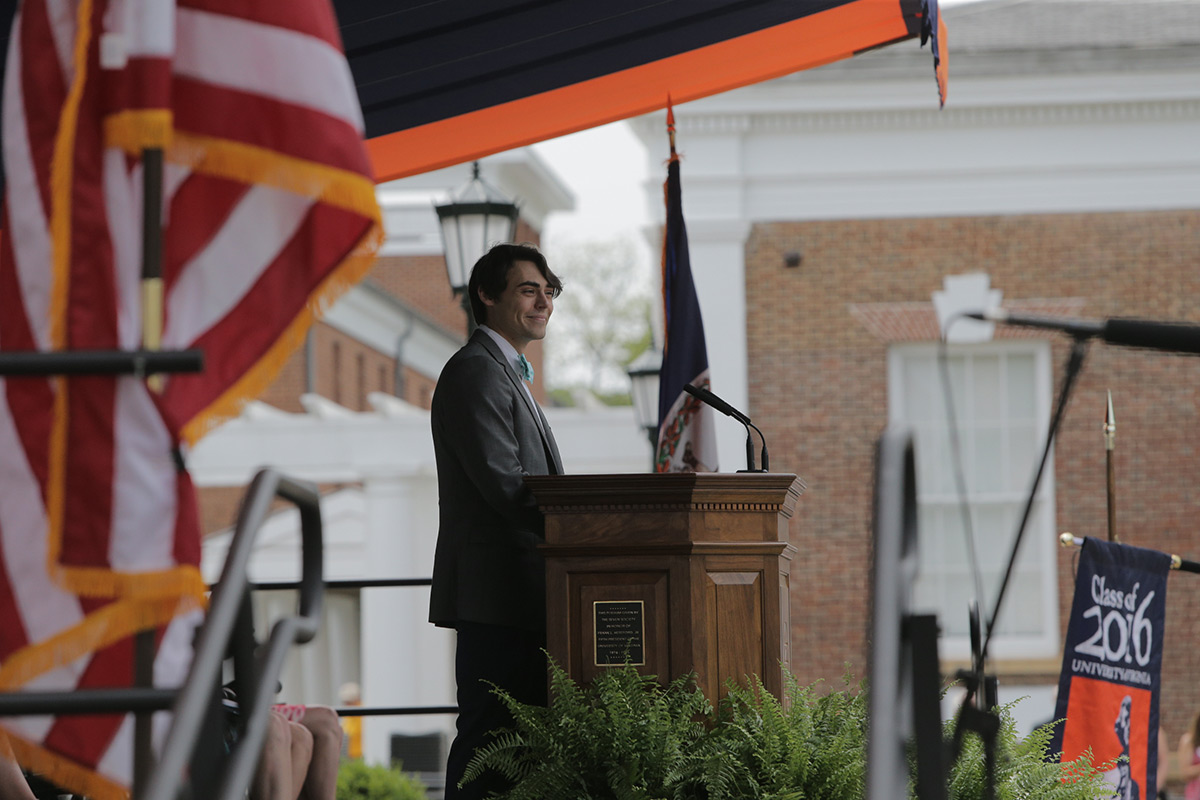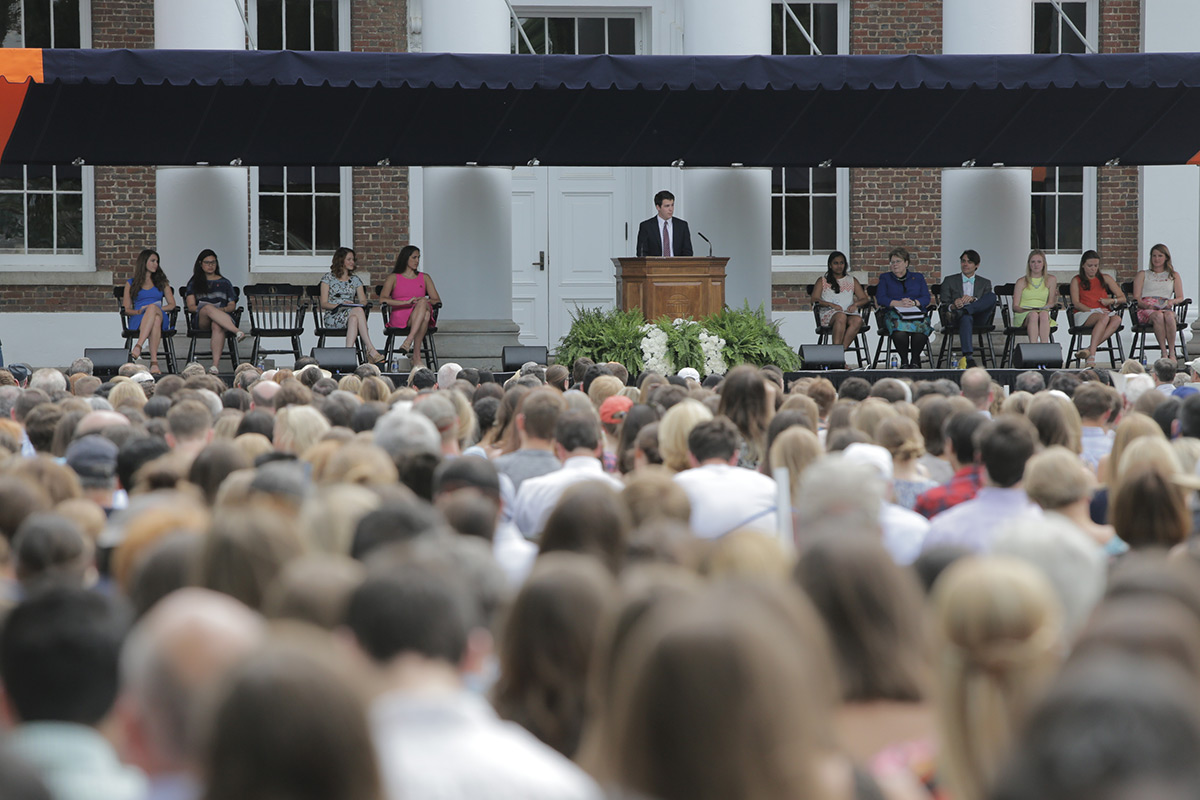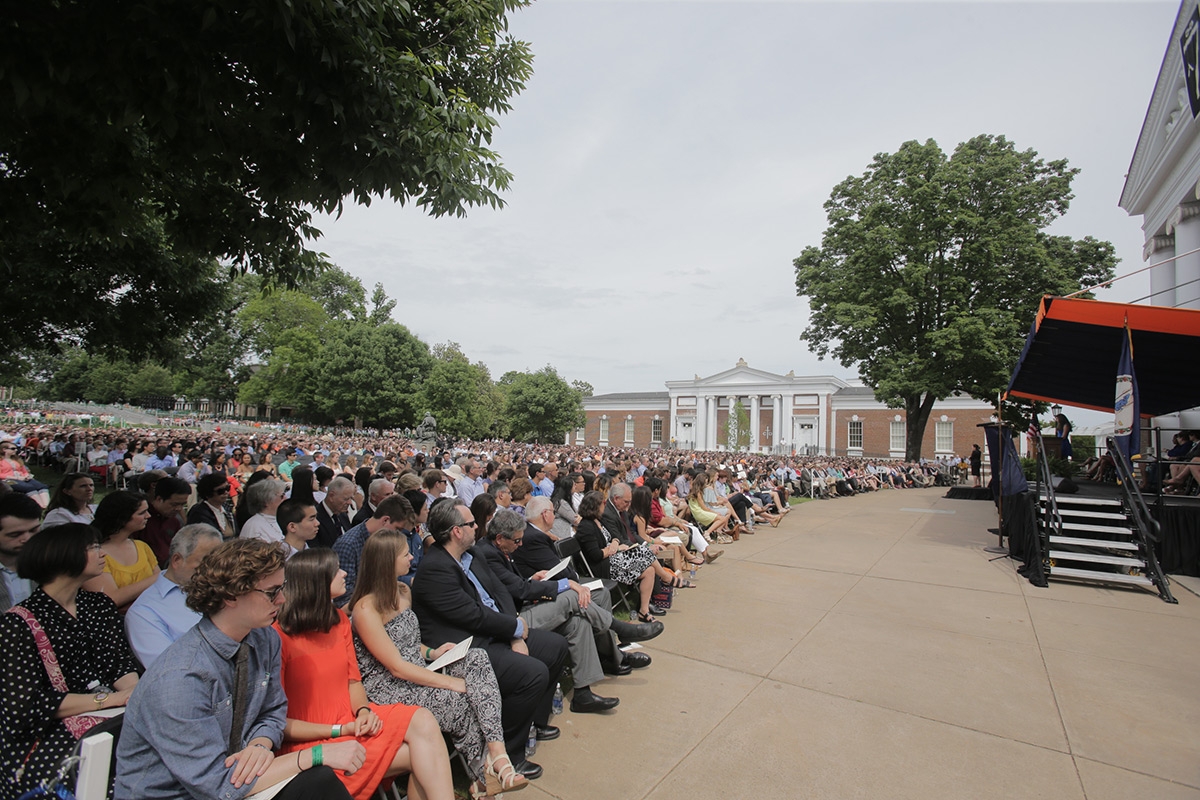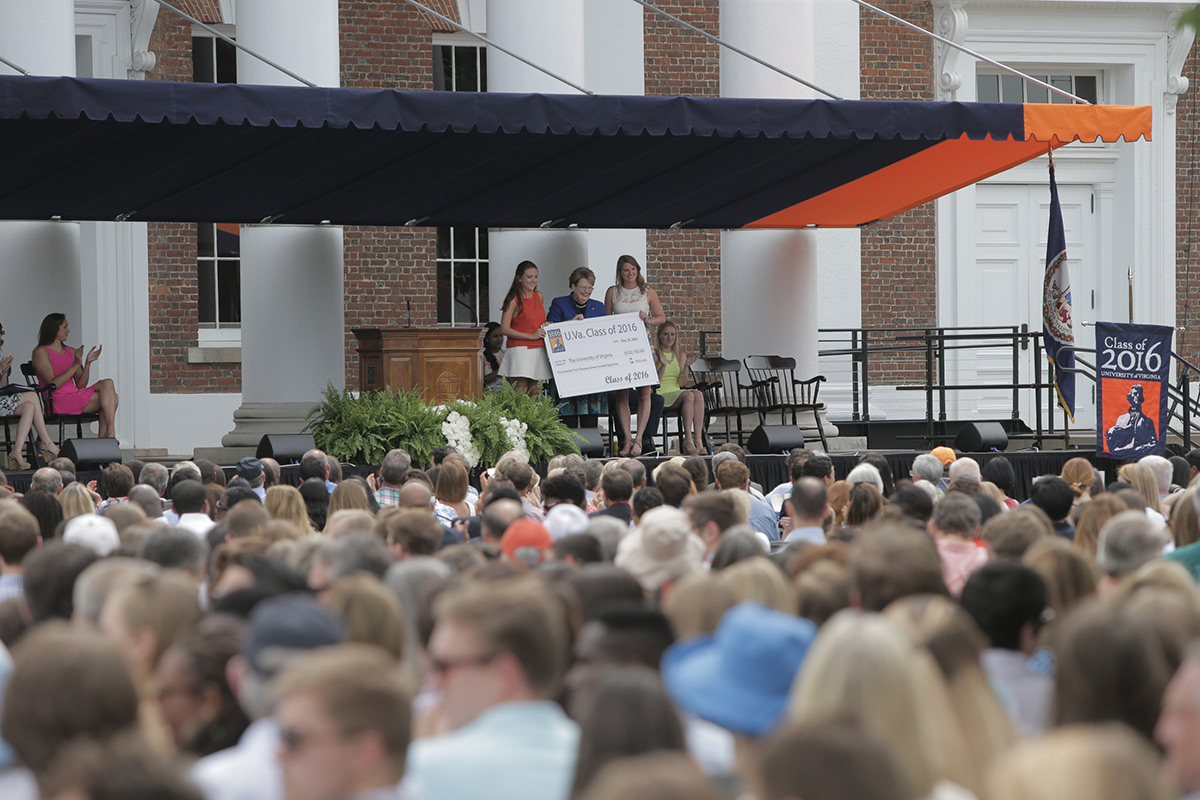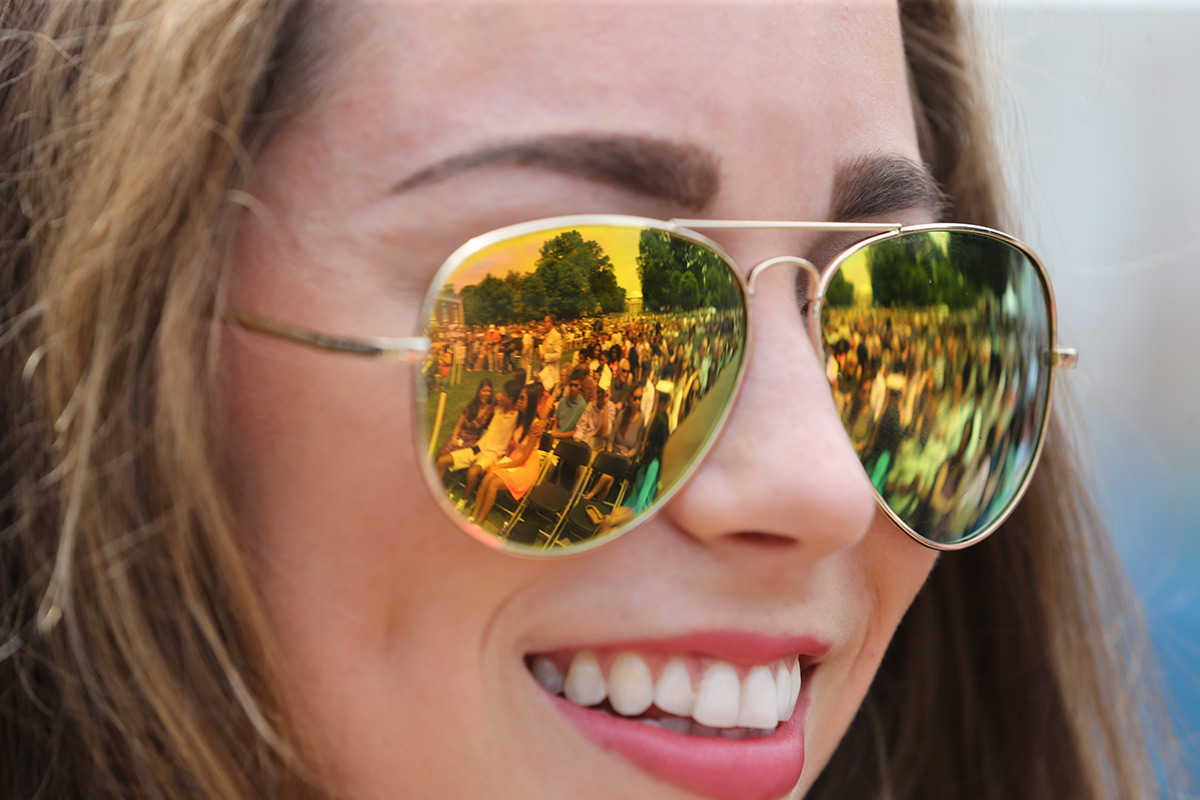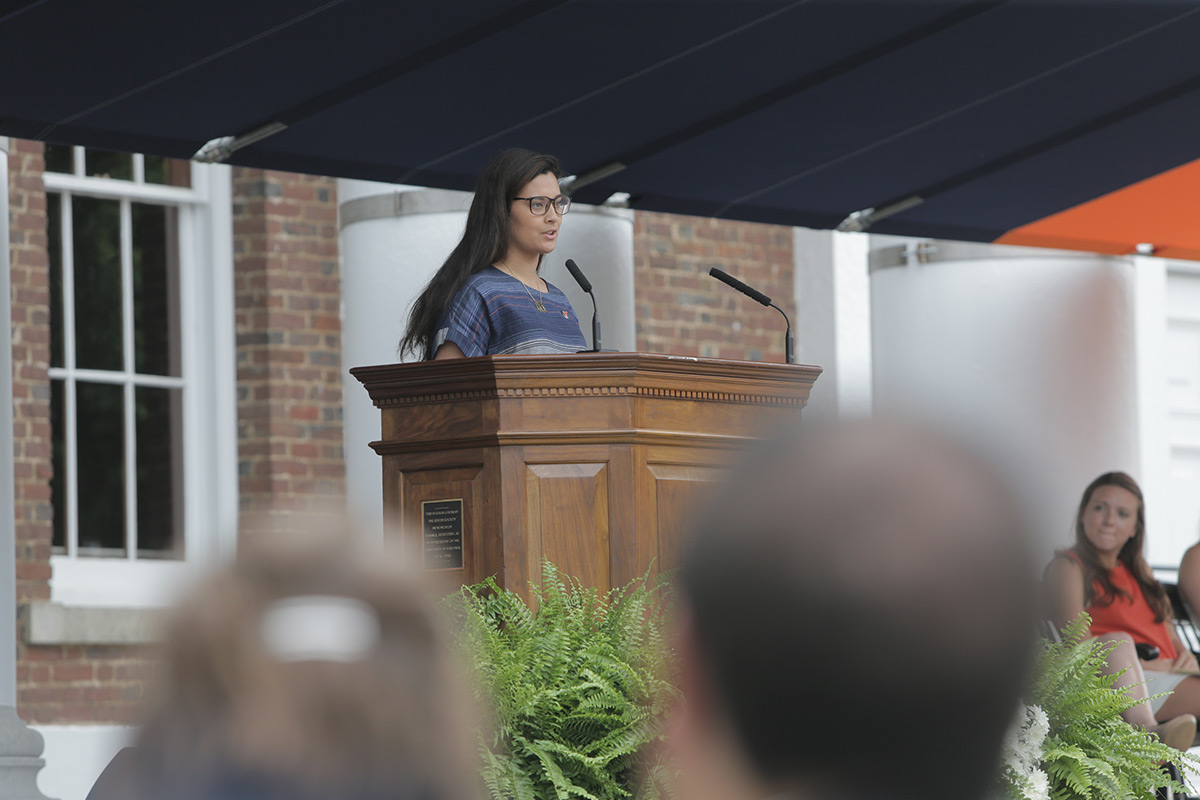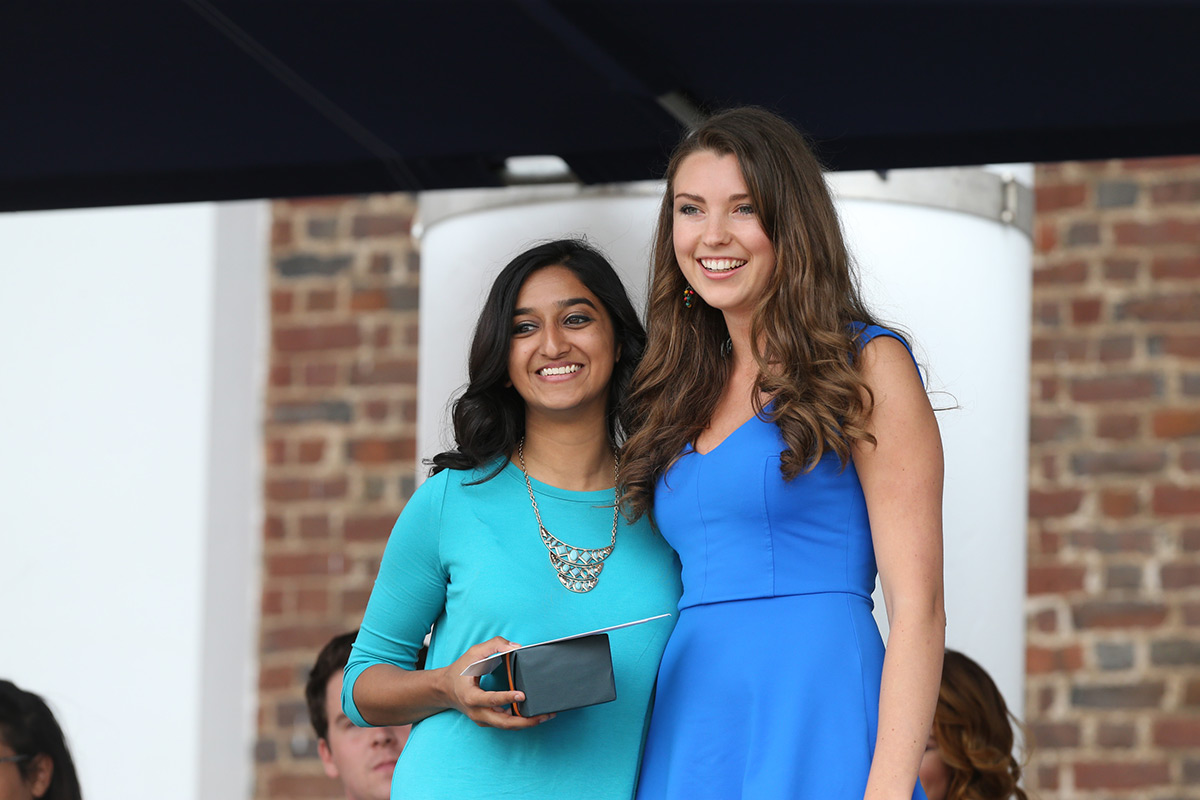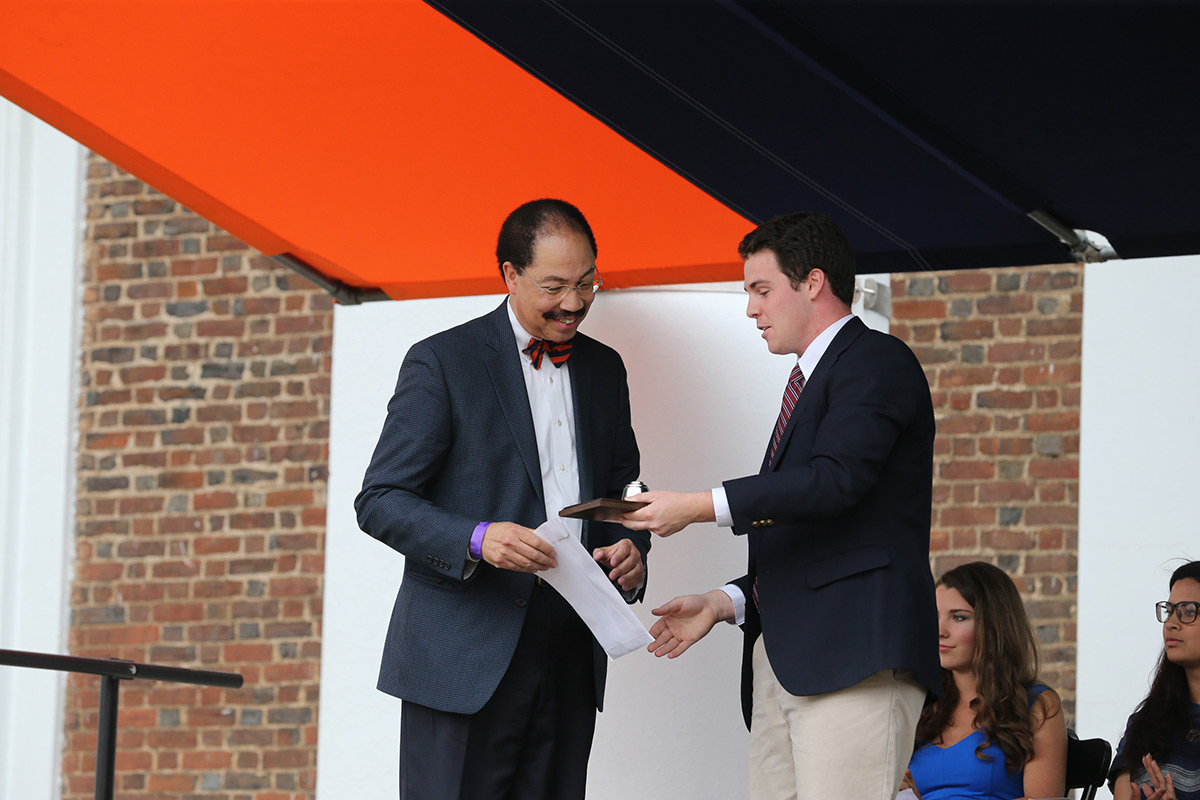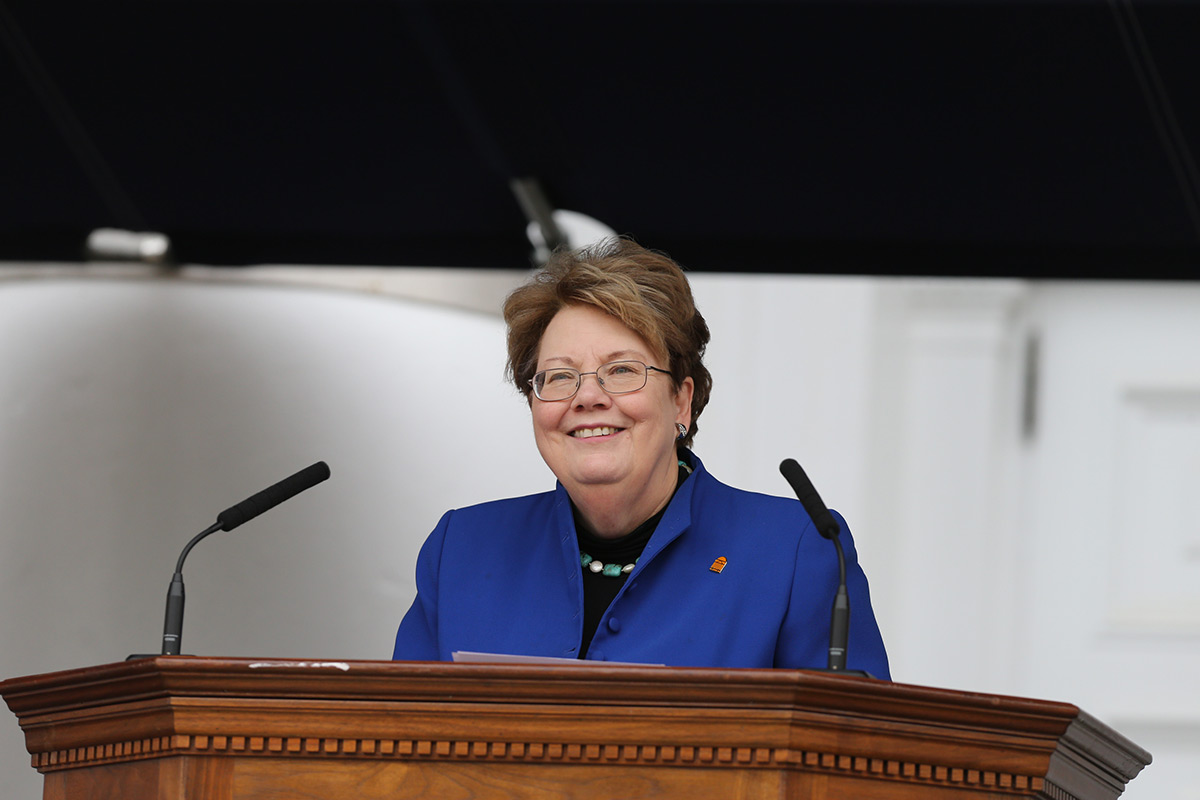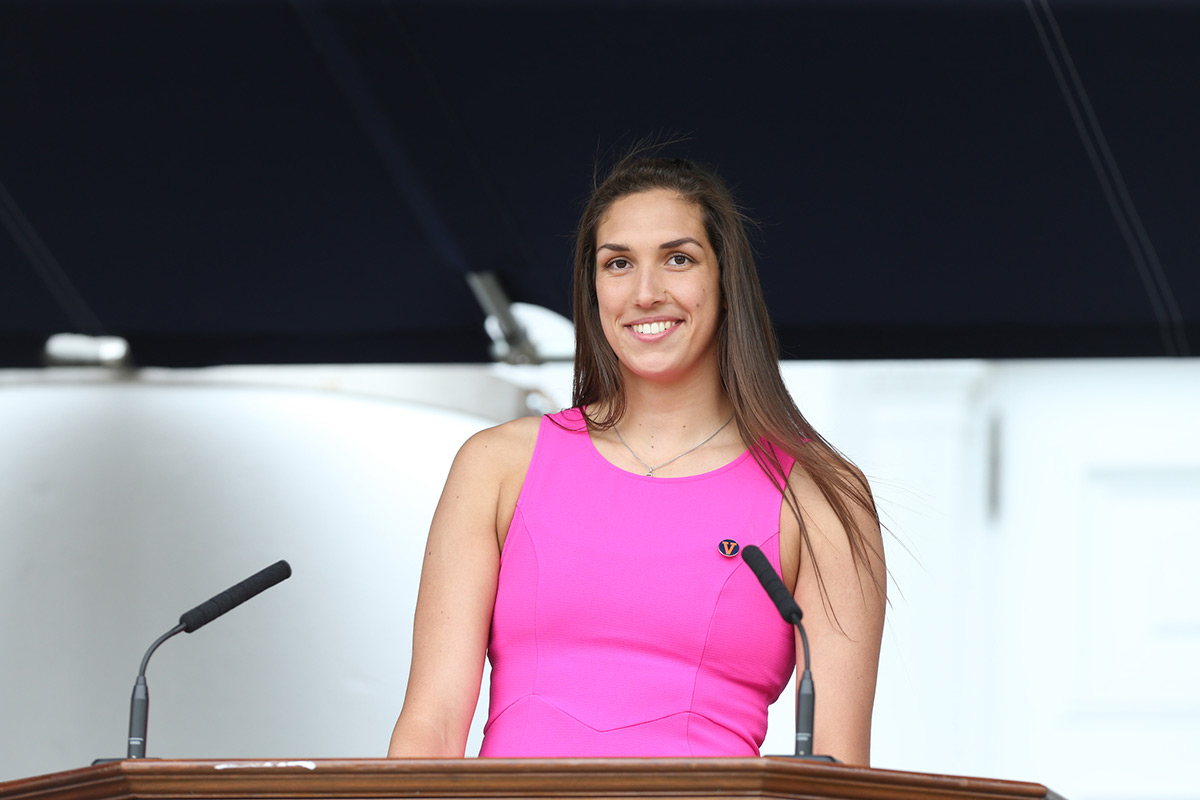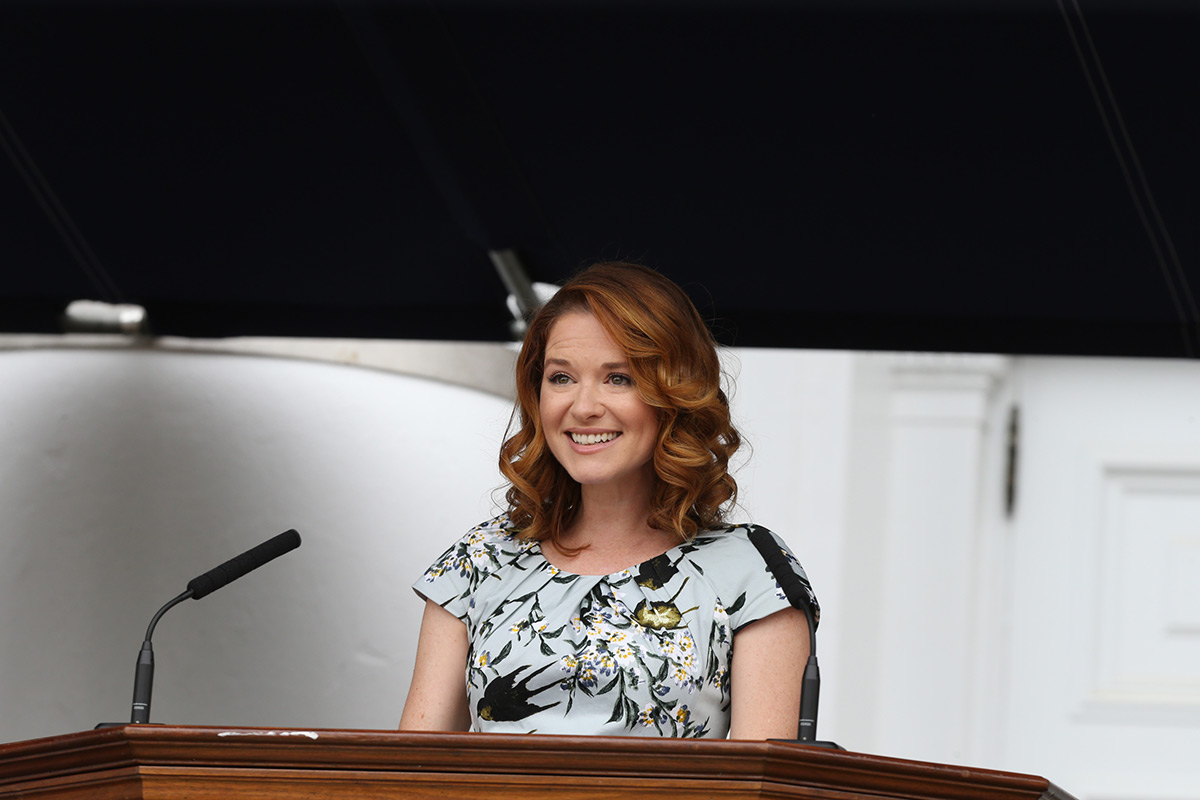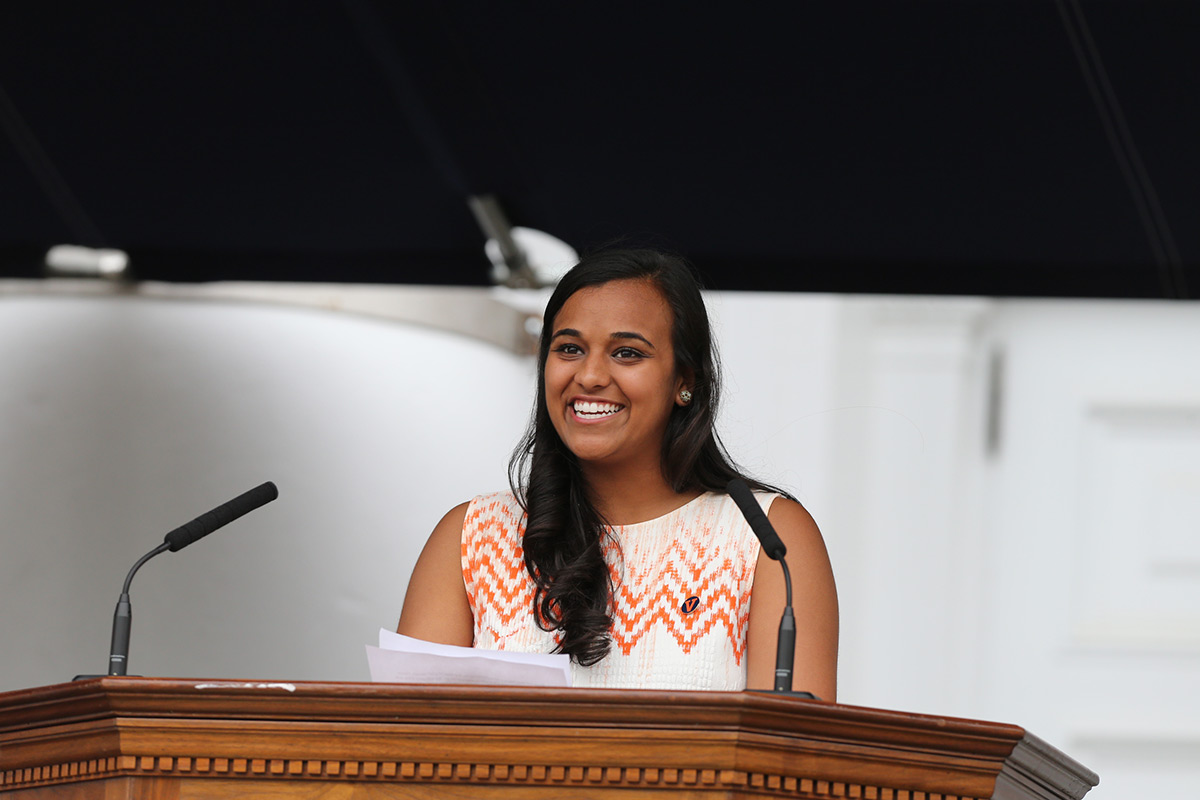 "Margaret Lowe was one of a kind - a quiet, deeply thoughtful individual dedicated to caring for those around her," said Daniel Judge, a graduating double major in philosophy and political philosophy, policy and law, and chair of the Algernon Sydney Sullivan Award Committee, as he announced on Friday that Lowe was the female student recipient of the 2016 Sullivan Award.
Lowe was a fourth-year Classics-Ancient Greek major who was looking ahead to medical school when she unexpectedly passed away last year while running - one of her favorite activities.
Valedictory Exercises: Friday, May 20th 2016
The University of Virginia's Class of 2016 gathers to recognize outstanding achievement, to reminisce and to celebrate surrounded by family and friends.
Class of 2016:
Graduate Stories
These are stories of academic excellence, research prowess, extraordinary public service and much more. Together, they illustrate the rich experience of an education at the University of Virginia – one made possible by the students themselves.
Graduate profiles published so far include:
Preparing for Finals Weekend 2016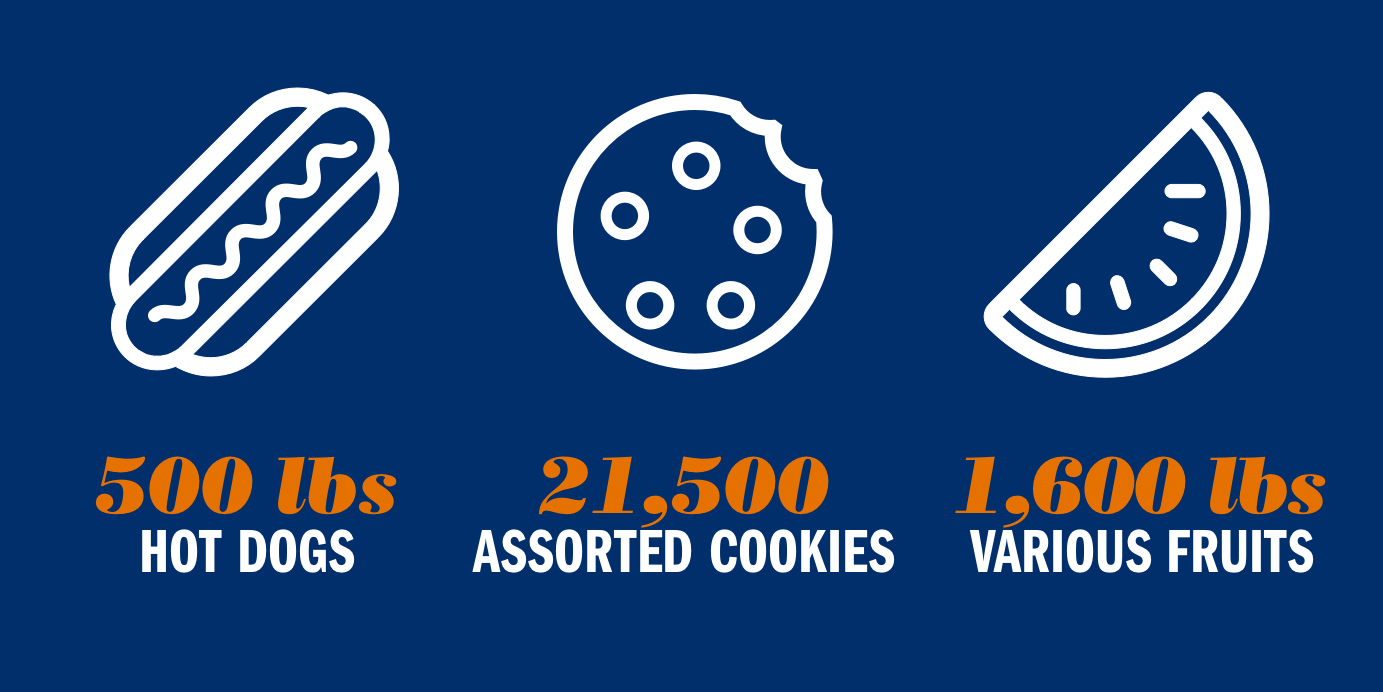 May 19, 2016 - Years of work, dedication and support culminate this weekend for thousands of students earning degrees from the University of Virginia and their families and friends.
Check out some of the key numbers behind graduation weekend.
May 18, 2016 - The construction fences have come down (temporarily) and the University of Virginia's iconic Rotunda, off limits for the past two years due to ongoing renovations, is ready to resume its traditional role during this weekend's Final Exercises.
Graduates will be able to follow UVA tradition on Saturday and Sunday, amassing on the newly reopened north plaza of the Rotunda, ascending the north portico stairs to terraces around both sides of the building and walking down the south portico stairs onto the Lawn.
Access to all other areas of the building will still be prohibited by security personnel, and the construction fences will go back up after Final Exercises.
"The only ones who will be able to walk on the Rotunda terrace will be graduates and faculty participants in the ceremonies," said Sarita M. Herman, historic preservation project coordinator for Facilities Planning and Construction.
May 17, 2016 - Were you at the University of Virginia through this past academic year? If so, you experienced a lot.
It's impossible to capture every event in one video. But in just three minutes, Third-Year Class Council President Malcolm Stewart narrates some of the highlights you're sure to remember forever. You may even see yourself in some of the footage.
May 13, 2016 - University of Virginia President Teresa A. Sullivan will preside over her sixth Final Exercises on May 20, 21 and 22, with between 30,000 and 35,000 people expected to attend. The three-day commencement celebration will include Valedictory Exercises on Friday, the College and Graduate School of Arts & Sciences graduation on Saturday and graduation ceremonies for the other 10 schools and the Data Science Institute on Sunday.
With the Rotunda's multi-year renovation nearing completion, each ceremony will once again proceed according to the University's long-held custom. Faculty and students will process down the south steps of the Rotunda and onto the Lawn in a colorful, joyous parade, cheered by family and friends.
The University's 11 schools and the institute are expected to award 6,671 degrees. That total includes 4,016 bachelor's degrees, 1,816 master's degrees, 482 first professional degrees and 357 doctoral and advanced graduate degrees.
February 12, 2016 - The last time Sarah Drew appeared on stage at the University of Virginia, she played the female lead role of Elise in a production of Moliére's "The Miser" in the Culbreth Theater, which seats about 520 people.
On May 20, the acclaimed actress figures to entertain a much larger audience as the featured speaker at UVA's Valedictory Exercises, to be held on the University's historic Lawn as part of Finals Weekend for the Class of 2016.
November 11, 2015 - Two members of the University of Virginia faculty will give the main addresses during Finals Weekend, set for May 20-22.
On Saturday, May 21, former U.S. Poet Laureate Rita Dove, Commonwealth Professor of English, will address the graduates of the College and Graduate School of Arts & Sciences. On Sunday, May 22, School of Law Dean Paul G. Mahoney will speak to the graduates of the University's other 10 schools and the Data Science Institute
Media Contact
Article Information
May 2, 2016
/content/final-exercises-2016